Up for consideration is this very nice one owner 1967 Schwinn Typhoon 20" Coppertone bike...
Greg received this bike in 1968 as a 6-year-old and held on to bike until this past weekend, Last two pictures
reflects the way bike sold in 1968 via Greg... apparently shop made a few changes in 68... I have since clean and made a few
changes as well... Schwinn Superior Tires, Bars, Seat and Delta Light... Hubs have been repacked with new grease and now in great
working order... Condition bike has a few surface scratches / blemishes a well a few seat cuts. Overall, this nice 67 survivor... bike would make great juvenile rider or for display... Thanks for looking!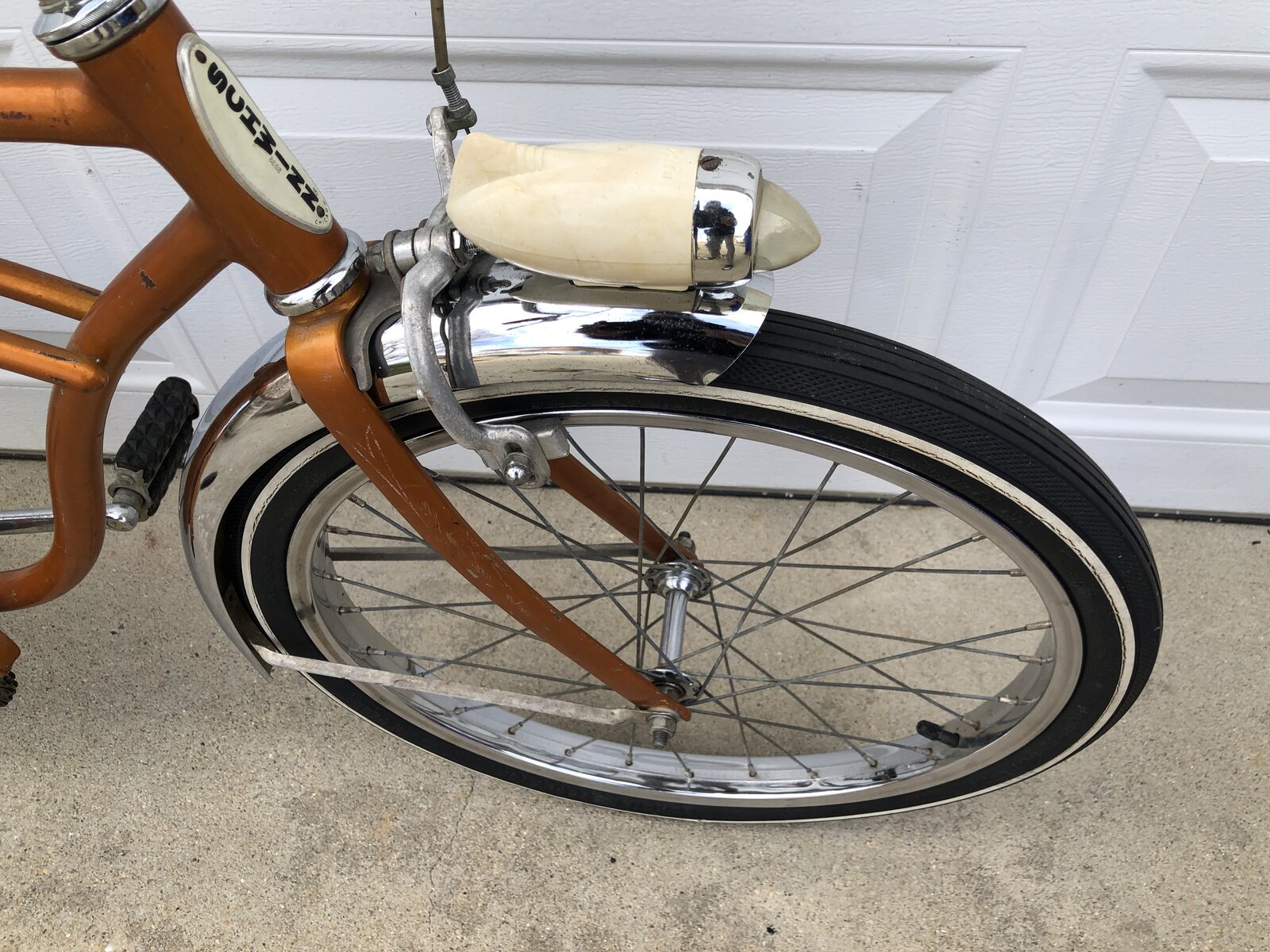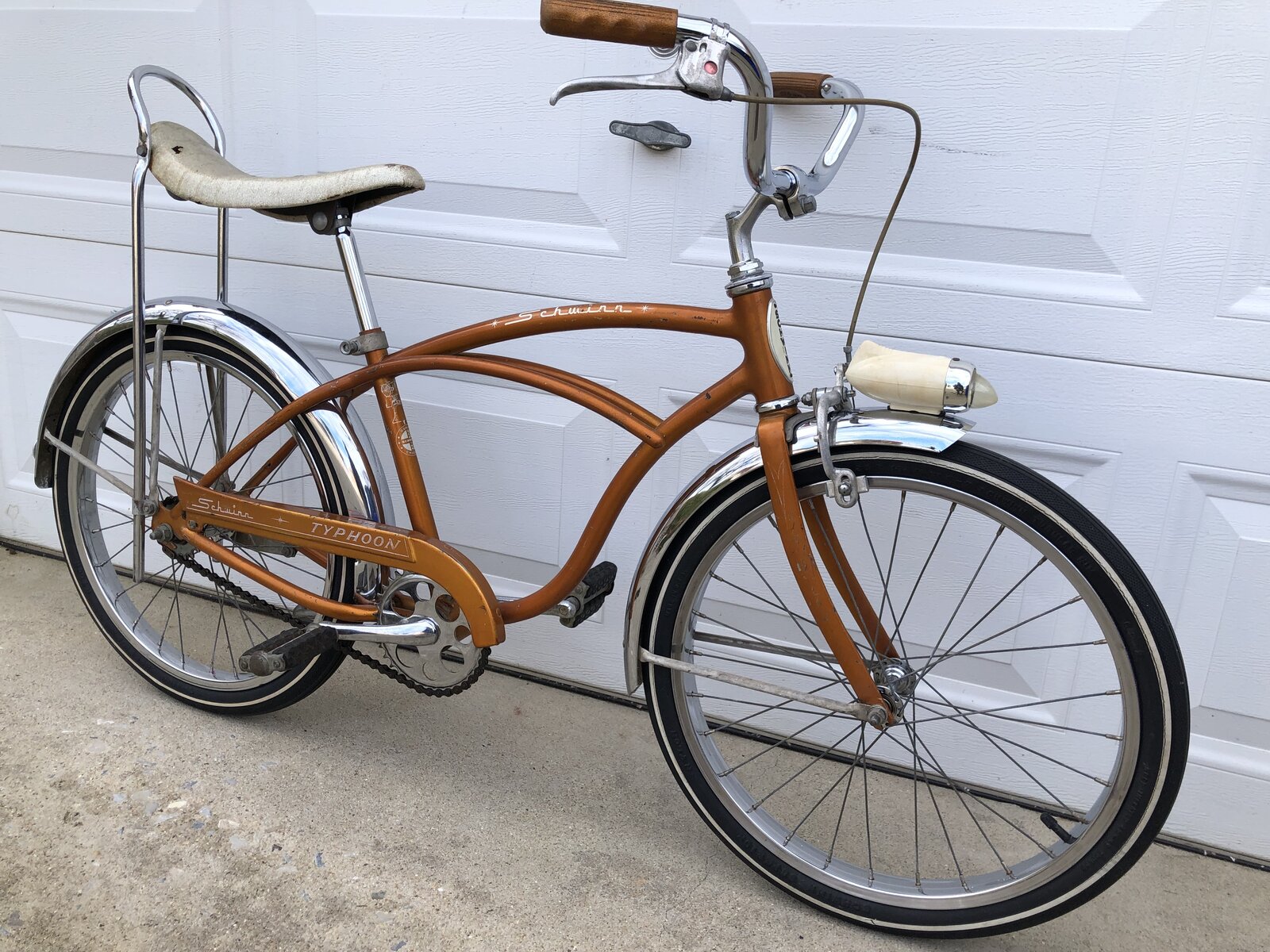 Last edited: