Finally riding a big boys bike
Serial JC September 1967. The violet RAMSHORN is a pretty scarce model that was only offered for one year only. This is a fun rider and a real head turner. It's not perfect and has normal issues for a 55 year old bike. Fenders have some peppering and the rear has some small dings. The cover on the shifter has a new decal. NOS handlebar tape was installed. The original seat has some staining and a wear cut on the side with a little nick in the material up top but they're only original once. Sprint hubs and derailleur. Rear tire is dated 67 and the front is dated 70 both have some cracking, the front is very very minor. Rear wheel has some very minor dings on the sidewall that I just noticed picking the bike apart.
Any questions?
Bike is located 48080 St Clair Shores,MI.
$1300 cash local sale.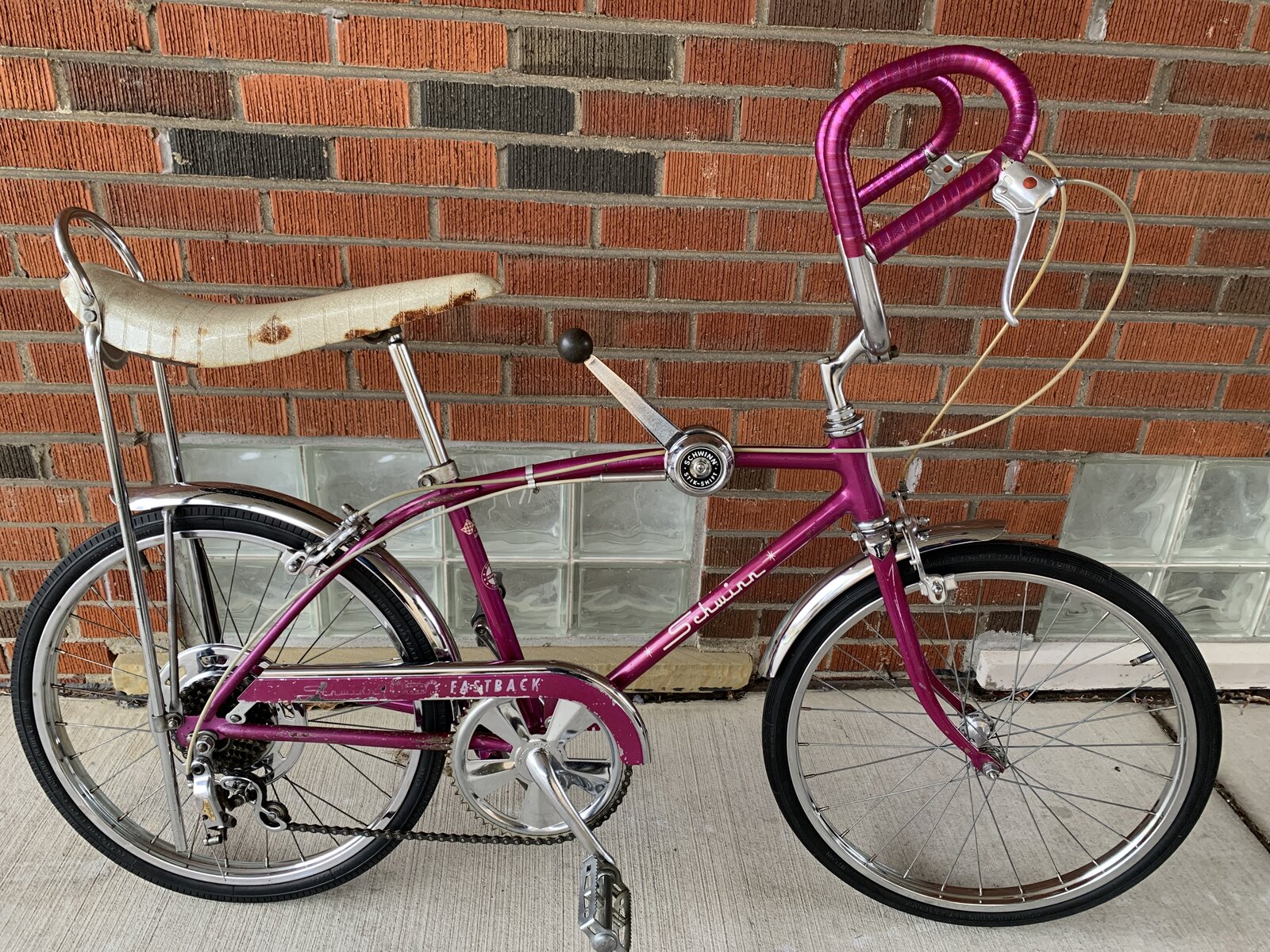 Or $1475 shipped, insured and professionally packed. That number also includes me paying the 3% PayPal fees.