August 1968 Schwinn Super Sport - ORIGINAL CONDITION
The 1960's first generation Schwinn Super Sports are un-common. What's even more un-common is the condition this bike is in. It is in outstanding original condition. It has not been modified or changed.
Only the consumables have been replaced.
New Pasela Tires w/tubes and rim strips
New OEM style brake shoes
New F&R Brake cables (complete inner/outer OEM Weinmann light grey)
New Shifter cables (inners only, sheathing is OE)
New bar tape (original steel chrome bar ends)
Original Brooks B.15 saddle in good aged condition
Original Sprint toe clips AND with original white leather straps
Original white brake lever hoods
The 1967, 68', and 69' Schwinn catalogs tout the Super Sport as second only to the Paramount.
This truly is a high quality bike and it has a beautiful original paint job.
Yet... these are not extremely light bikes. The frame is Chrome-Mo brazed and in 1968 trim weighs 30+/- pounds.
More of a momentum bike and great for flatland riding.
Or, it could be modernized to be a fine 25 pound bike. Either way it is cool, unusual and fine machine. People collect these things and this one could go either way. The 64'-69' Super Sports have all European fitments. This one has a French Huret Driveline and Weinmann 999 brakes and Belgian Weinman Rims.
The whole bike has been thoroughly cleaned and lubricated and is ready to go.
$450 and I'll ship it if I must. The last bike I sent cost $150 to ship....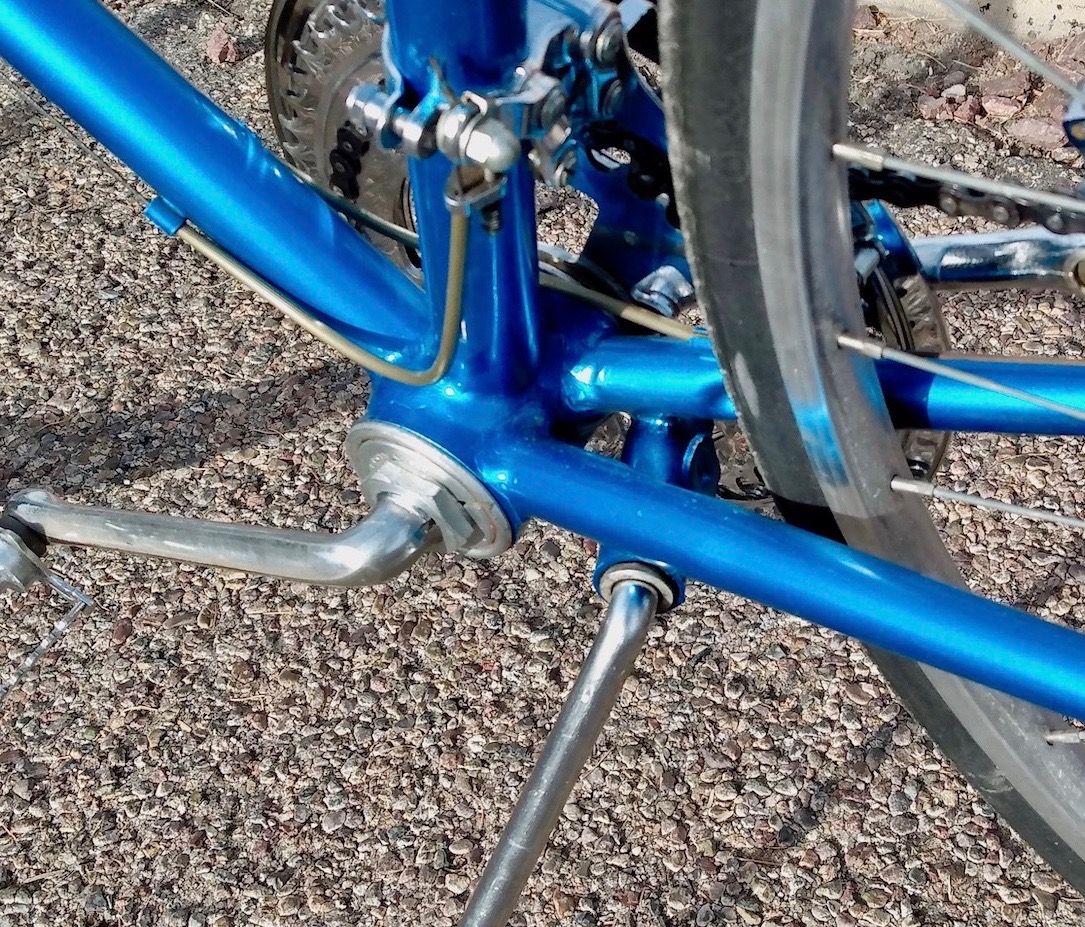 Last edited: