I bought this bike from the original owner who raced it back in the 70's when he was 5-6 years old at Hellyer Park Velodrome in San Jose, Ca. He said he would race on weekends with his dad. The bike is in as found condition, I put air in the tires and the front is still holding, other than that, it looks like it was not ridden much. Please see photos, questions welcome, the reference wheel in the background of the first photo is 28"....if I was to describe the bike I would say it is cute, the size makes it so, it looks small in my shop sitting next to a StingRay....it has many possibilities, I was thinking it would be cool incorporated into a sign...Anyway,
$325.00
/shipped in the ConUS paid via PayPal Friends and Family or add 3% for goods & services. I will personally overpack and ship the bike upon receipt of payment.
NOW....$185.00/shipped.....NEW PRICE
$175.00/Shipped.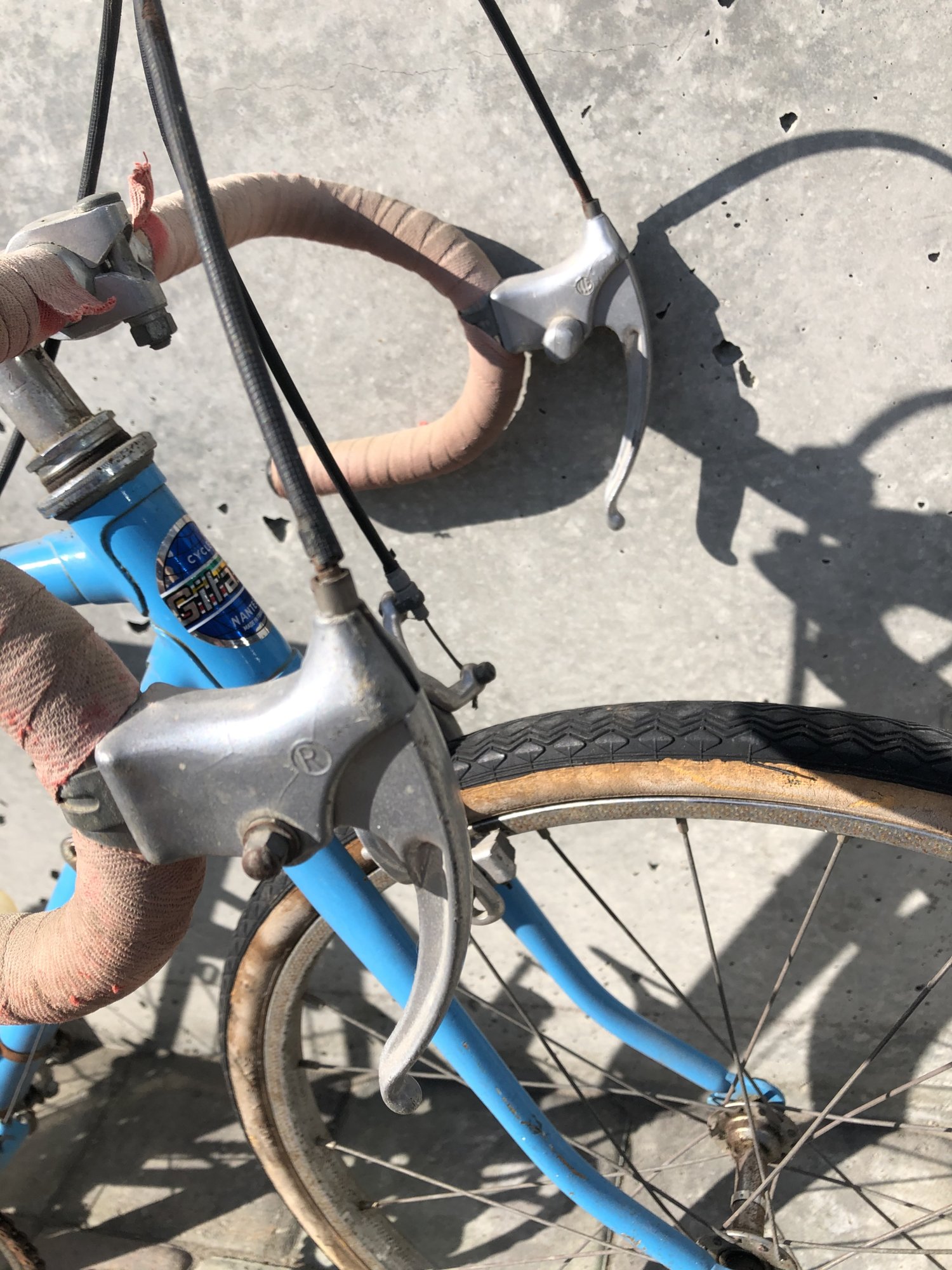 Last edited: