Finally riding a big boys bike
This is my dog running bike. I have the original wheels, seat, and seatpost, but use it with the Nexus three speed hubs and alloy wheels, and that Gyes beach cruiser seat, which, has at least two broken springs in it. Some of the Gyes seats had crummy springs in them. It isn't worth fixing, and when it is done, I'll put the original back on. It has balloon tires on it, and the basket I used to have was bigger, and would hold a whole case of beer. But, the leg broke, and I had the 12 pack sized basket on hand, and used that. I do ride it to the liquor store to buy beer. The light is a 12 volt Dorcy product, it actually makes a ton of light, and the dog has the legs for it. I'm down to my last two bulbs, I can't find anything that works as well as the originals.
My 41 lb. English Setter pulls me several miles every day. The bike is probably 50 lbs, I am 200 lbs, and she can easily pull me. It's nuts, and a coaster brake bike is safest. Don't ask me how I know that. I got the bike most of 20 years ago from a dude off the Schwinn bike forum, from Middletown, Ohio. It still has a city bike license sticker, on the seatpost.
The frame SEEMS to have an extra weld or two, and the crank SEEMS to have a CT stamped into it. But, those things don't concern the dog, who is just happy to get a run.
Ted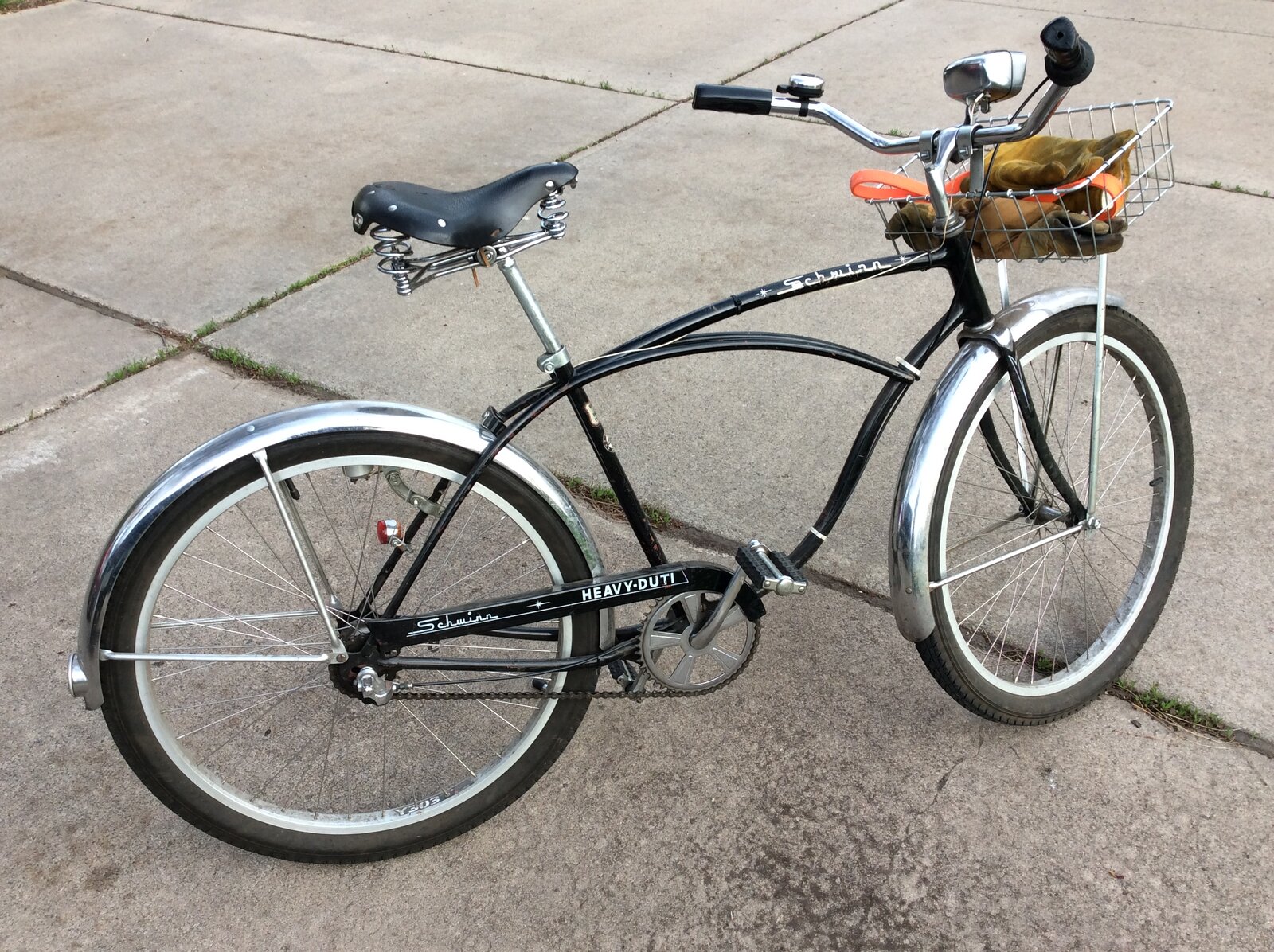 Last edited: