CABE owner
System Administrator
Offered up a super nice original 1972 Schwinn Paramount P15 15 speed bicycle. 24" frame. Campagnolo triple cranks, Record front derailleur, Gran Turismo rear derailleur, Record hubs, Record headset, Nuovo Record seat post, Brooks saddle, Weinmann centerpull brakes and Superleggari pedals. The stem mounted shifters were an option back in the day, but easily changed out to bar ends or frame mounted shifters.
The condition of this rare color is amazing. There are a few chips and scratches, and a larger chip on the bottom of the top tube, but otherwise is stunning. The original tires should be replaced for riding.
This bike has hung in a bike shop in Texas for as long as I can remember. It may have had a few miles on it before it was hung, but not a bunch evidenced by the condition of the components. $125 shipping in the lower 48. Of course free delivery to MLC/Monroe swap meets.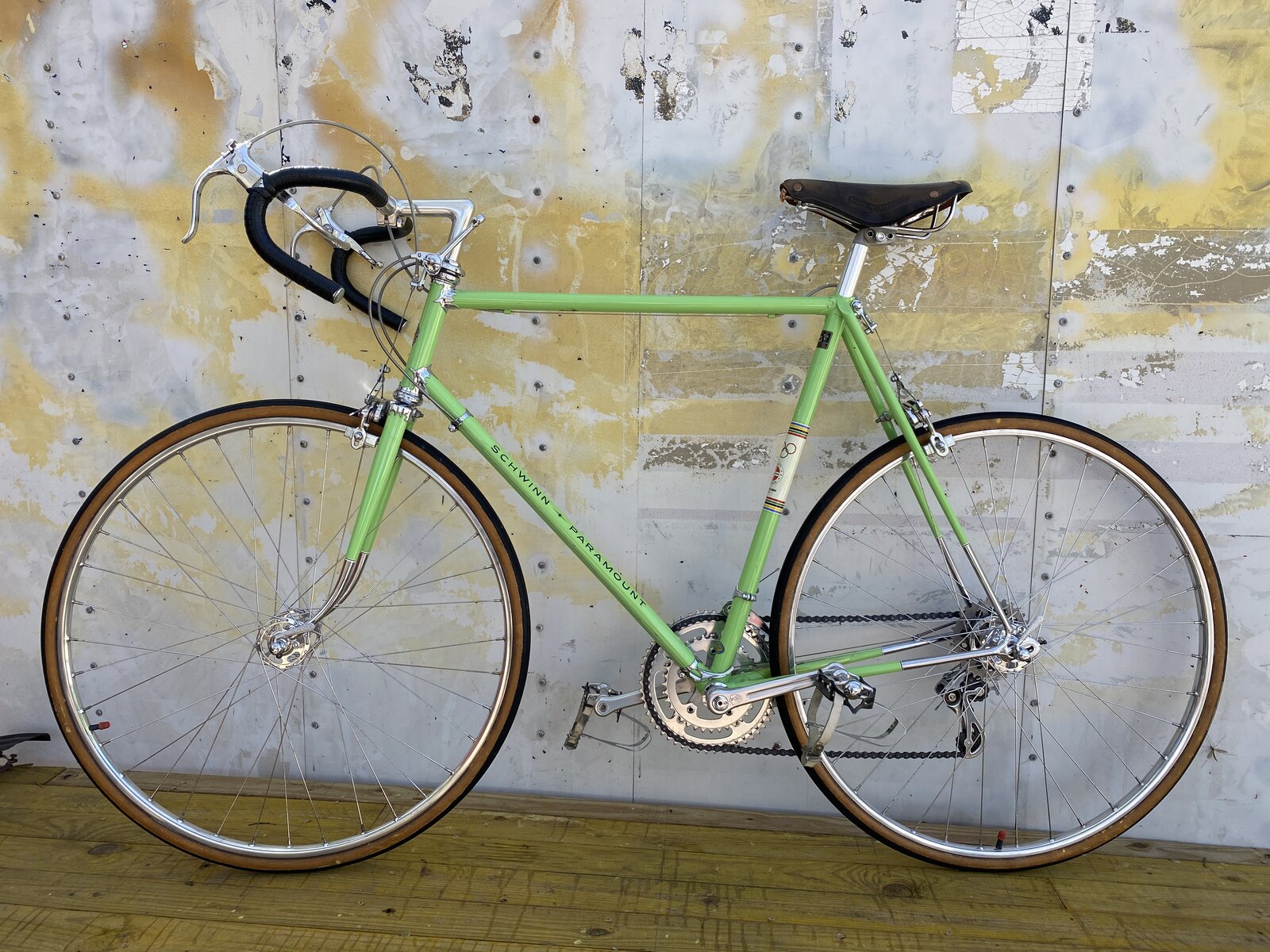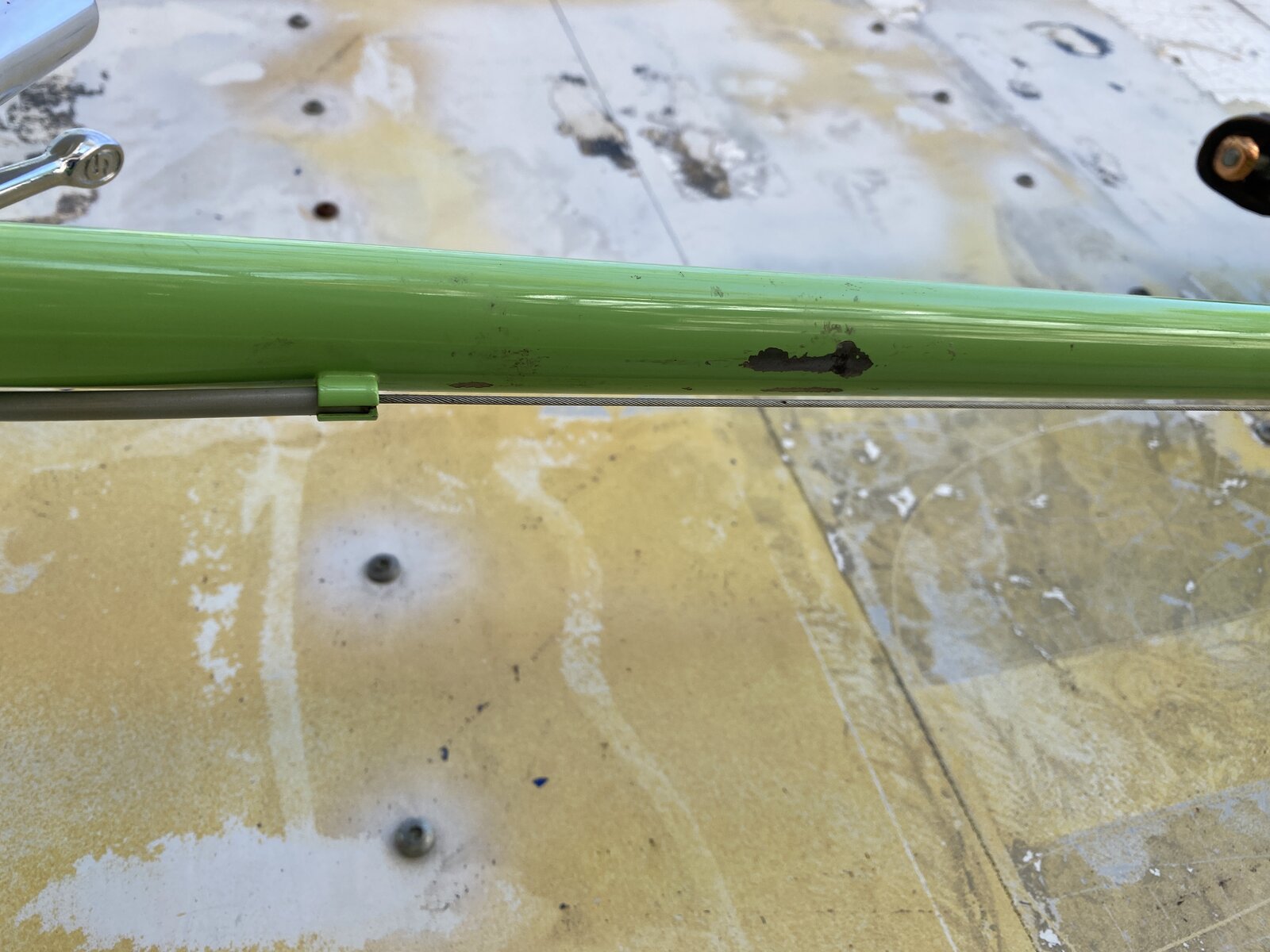 Last edited: