I'm the Wiz, and nobody beats me!
I've been thinking about picking up a Sting-Ray for several years now.
I always thought if I was going to add one to the collection, that it should be one of the dazzling colors like violet or green.
Then, this little gem popped up on eBay a couple of weeks ago.
I know, most of you hard core collectors are scratching your head at the description of it being a little gem.
Well, it is to me, because this model and color is exactly like the Sting-Ray I had in the early 70's.
Plus, the seller was the original owner, and he only lived about 20 minutes away.
So, I couldn't resist.
I could see that it had a point of purchase decal on the frame, and since the guy was local, I had my fingers crossed, that it had been bought at Sea Schwinn Cyclery in Costa Mesa, Ca.
That's where my original had been purchased when I was 13 years old.
To my surprise, it had been purchased new, from Seversons Schwinn Cyclery in the Chicago area, where the original owner grew up, before moving to California.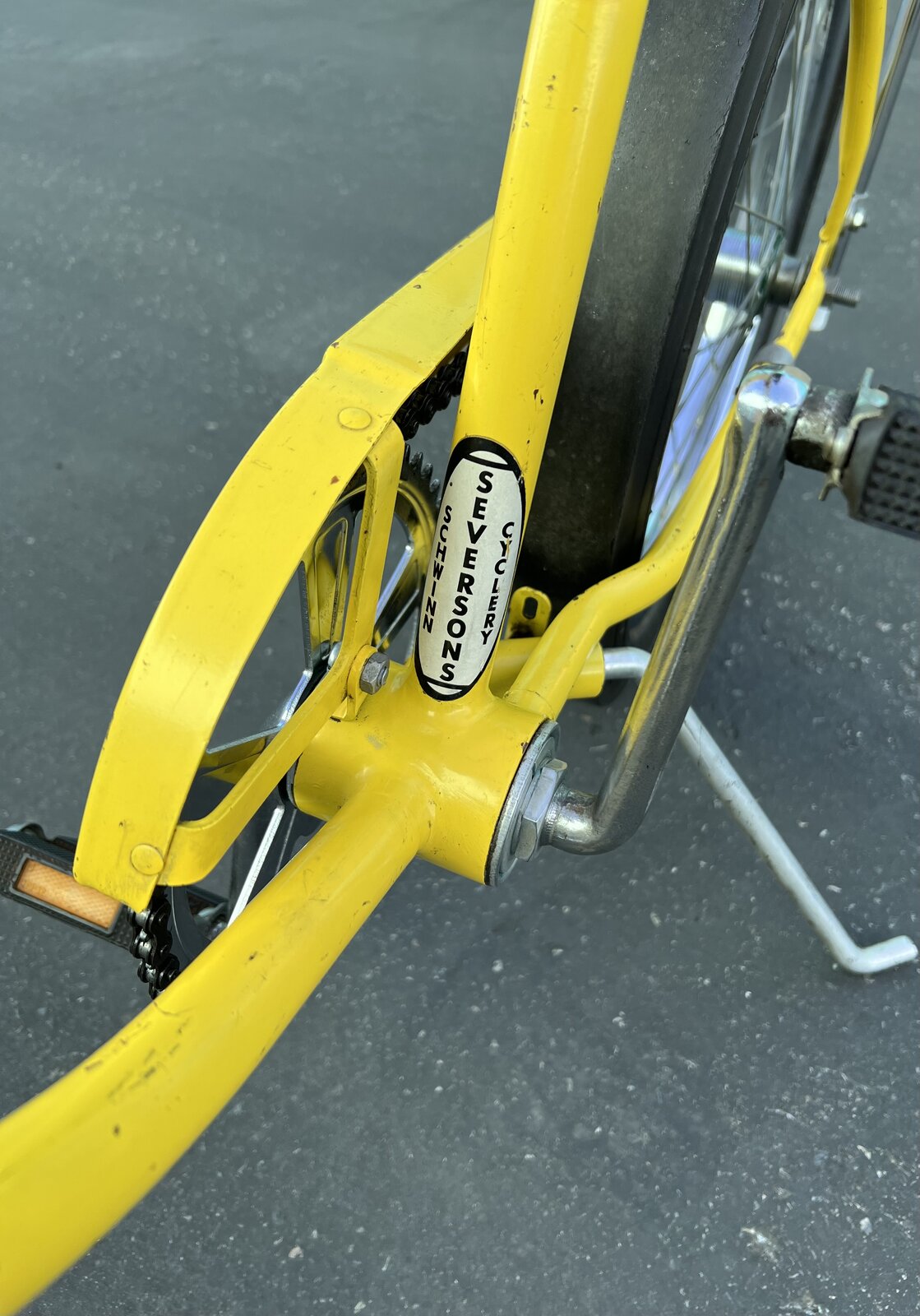 I couldn't find too much info on Seversons, but apparently, it had been one of Schwinn largest dealers.
Here's a little bit of background on the shop from a discussion on the Bike Forums.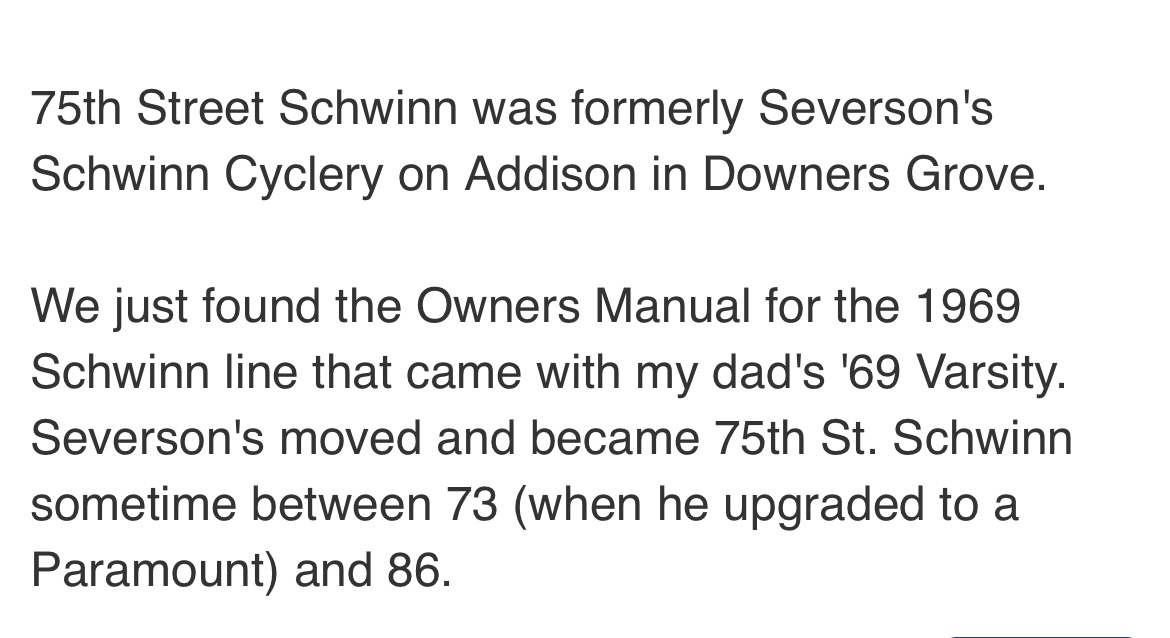 So, it's not the exact bike I had when I was a kid, but just about as close as I could hope for.
Besides, my original Kool Lemon bike lived a pretty hard life on the first go around, so this one should fair a little better, now that I'm a Kool 63 years old.
😎