Finally riding a big boys bike
Jun 4, 2016
117
50
Chambersburg, PA
Picked this up at the Spring Carlisle Collector Car Flea Market on Thursday. I have always liked Apollos, and the price was right on this one. Wheels are straight, brakes and gears work, freewheel sounds good, seat is in amazingly good shape. Missing shift console trim, front fender, and kickstand. Chrome is obviously pitted, but I think it will clean up to be a nice rider.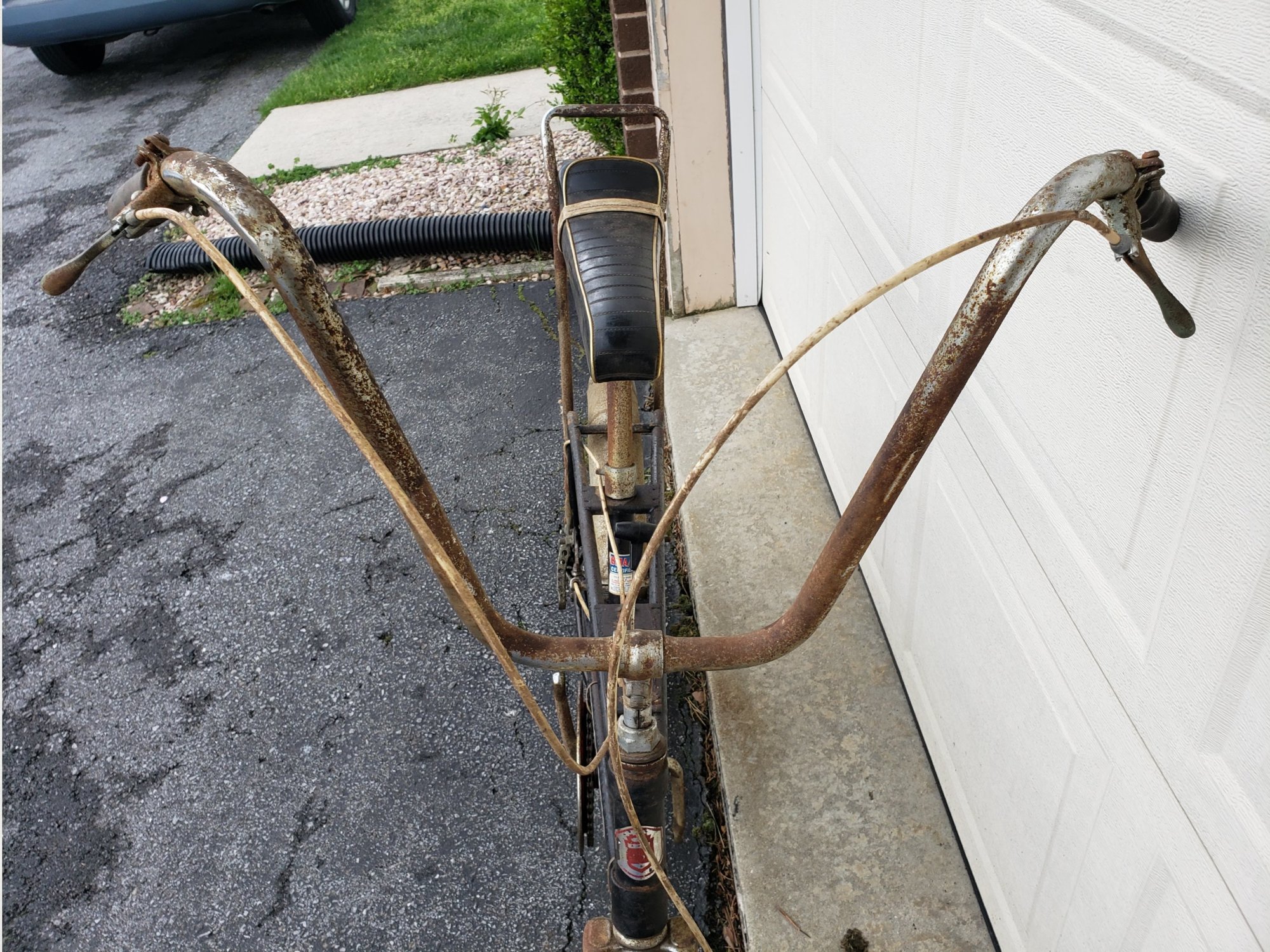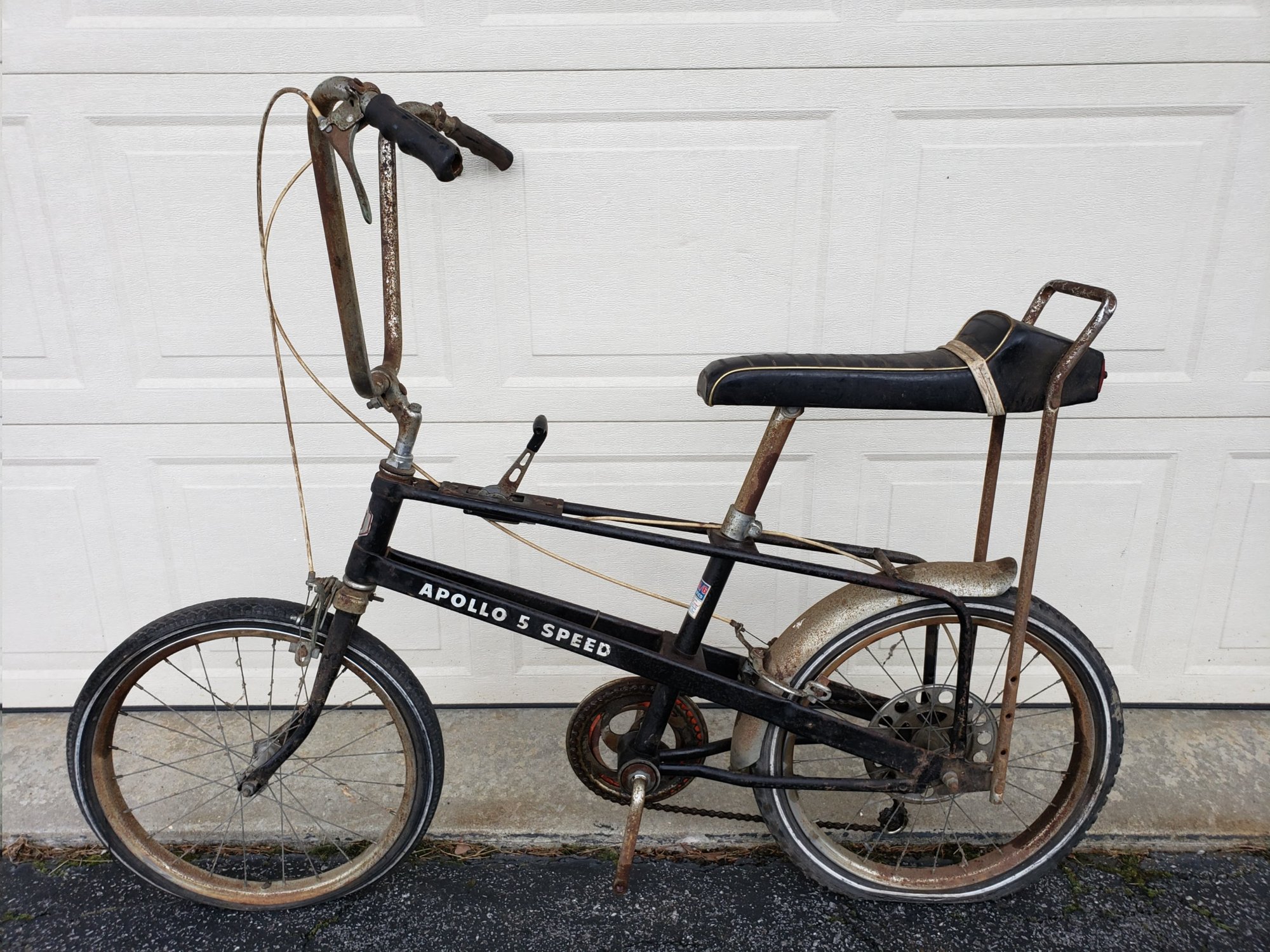 From what I have been told about Ross bikes, the first two numbers of the serial number are the year the bike was made. That would make this a '73 if I lean back and squint.
Couple of questions if anyone is an expert on these (actually hoping
@jungleterry
will chime in):
What's the timeline on the shifter style on these? This shifter on this bike looks like the ones that came on '60s Ross Barracudas, with a mounting plate welded between the top tubes of the frame from the factory. From what I have been able to find out, when the Apollo came out in 1970, it had no welded mount on the frame for the shifter; it came with a different style shifter that clamped onto the top tubes of the frame like this:
During what years did they have the different styles of shifters?
Another question, regarding the graphics: when did they change the font from the style on this bike to the later style that looks like the one below?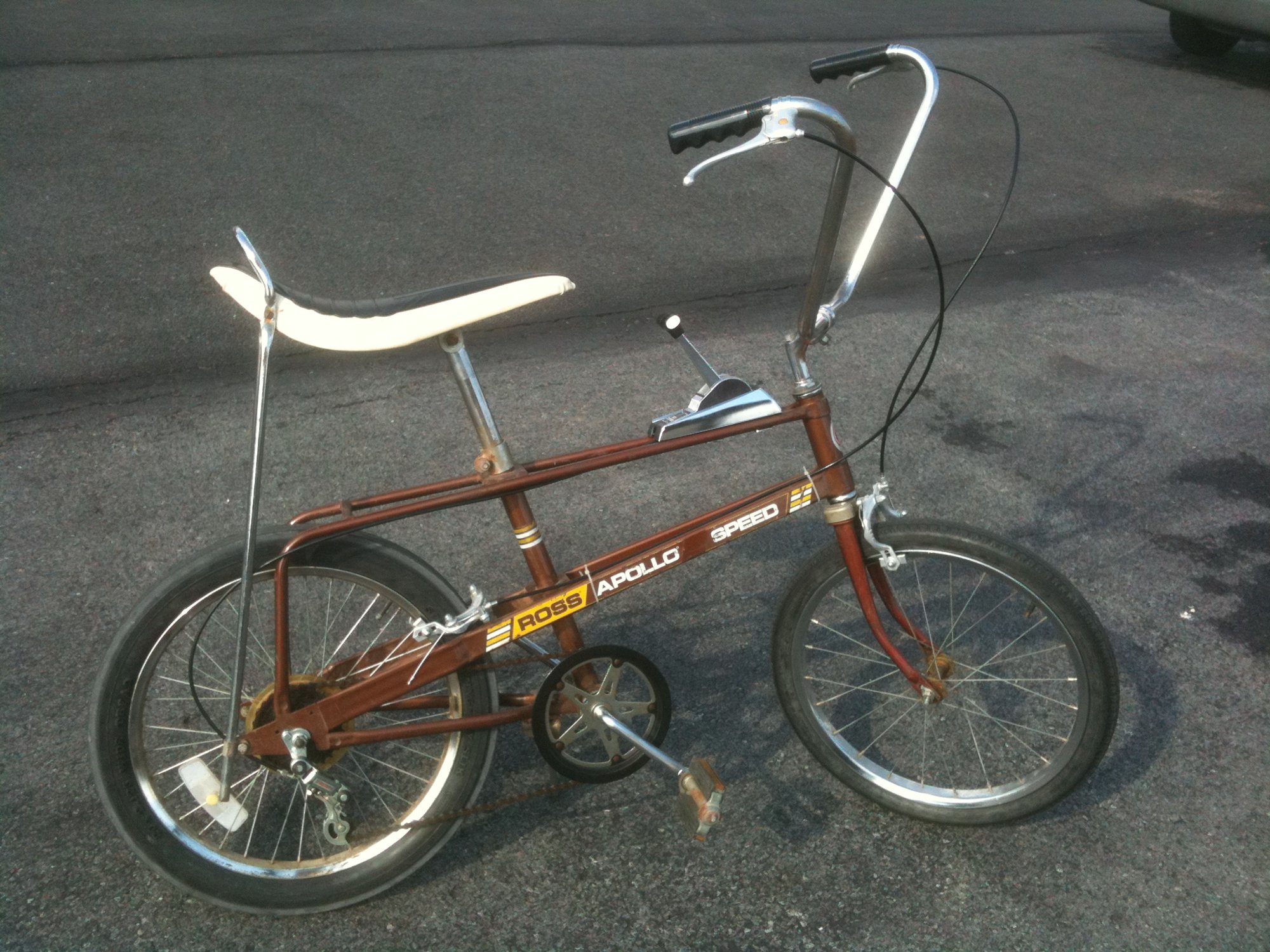 Finally, that headbadge/head tube sticker: I know Ross sold bikes that were rebadged for department and hardware stores. I've seen Apollos rebranded as Coast to Coast Dusters, and I have a Polo Bike with a Ross-shaped headbadge that says Starflite. Does anyone recognize the sticker on this bike as a store brand sticker, or was it stuck on after the fact by a previous owner?
thanks for any and all info on this. Thrilled to have a mostly complete Apollo.