This one popped up locally a while ago - it was looking a bit worse for wear and I took pity on it. Gave it a good cleaning, straightened the fork, polished up a few bits, and here it sits.
This is a 22" frame measured to the top of the seat tube extension (as Schwinn did it BITD). This isn't an electroforged boat anchor (e.g. Varsinental), but a fillet brazed 4130 frame. Still, in traditional Schwinn fashion, it has a one-piece Ashtabula crankset and built-in kickstand to ensure partial boat anchor status.
It is cleaned up, but unrestored - complete with Brooks B.15 saddle. Original Hunt-Wilde bar tape, drivetrain, wide-range Atom freewheel, et. cetera. The cable housing is original, but has some tears here and there on the original vinyl covering, but nothing that has affected the spiral-wound housing itself. Rear cable itself (not the housing) has been replaced. Calipers have original Weinmann X pattern salmon brake shoes on them, and they work like brand-new Kool-Stops.
Shifts as well as the Huret components can be expected to shift on an Atom freewheel, and stops a lot better than I want to give it credit for - though the Weinmann 27" aluminum rims definitely have something to do with that.
Here's the bad news: There are some notable paint nicks around the upper seatstay/seatpost area which will not polish out. Personally, if the Kool Orange reproduction paint out there wasn't so expensive, I would probably have wetsanded the entire area, primed it, resprayed it, and blended the respray into the original paint with wetsanding, but that's where I draw the line - I've got other projects to get wrapped up in
Have it listed locally for $275, but will gladly do $225 + actual shipping cost via BikeFlights or ShipBikes (whichever is cheaper) to any CABE member.
Located in Miami, Florida - a local pickup would be
great.
EDIT: Many more photos w/left side and detail pictures can be found here: https://www.flickr.com/photos/43240189@N03/albums/72177720297420494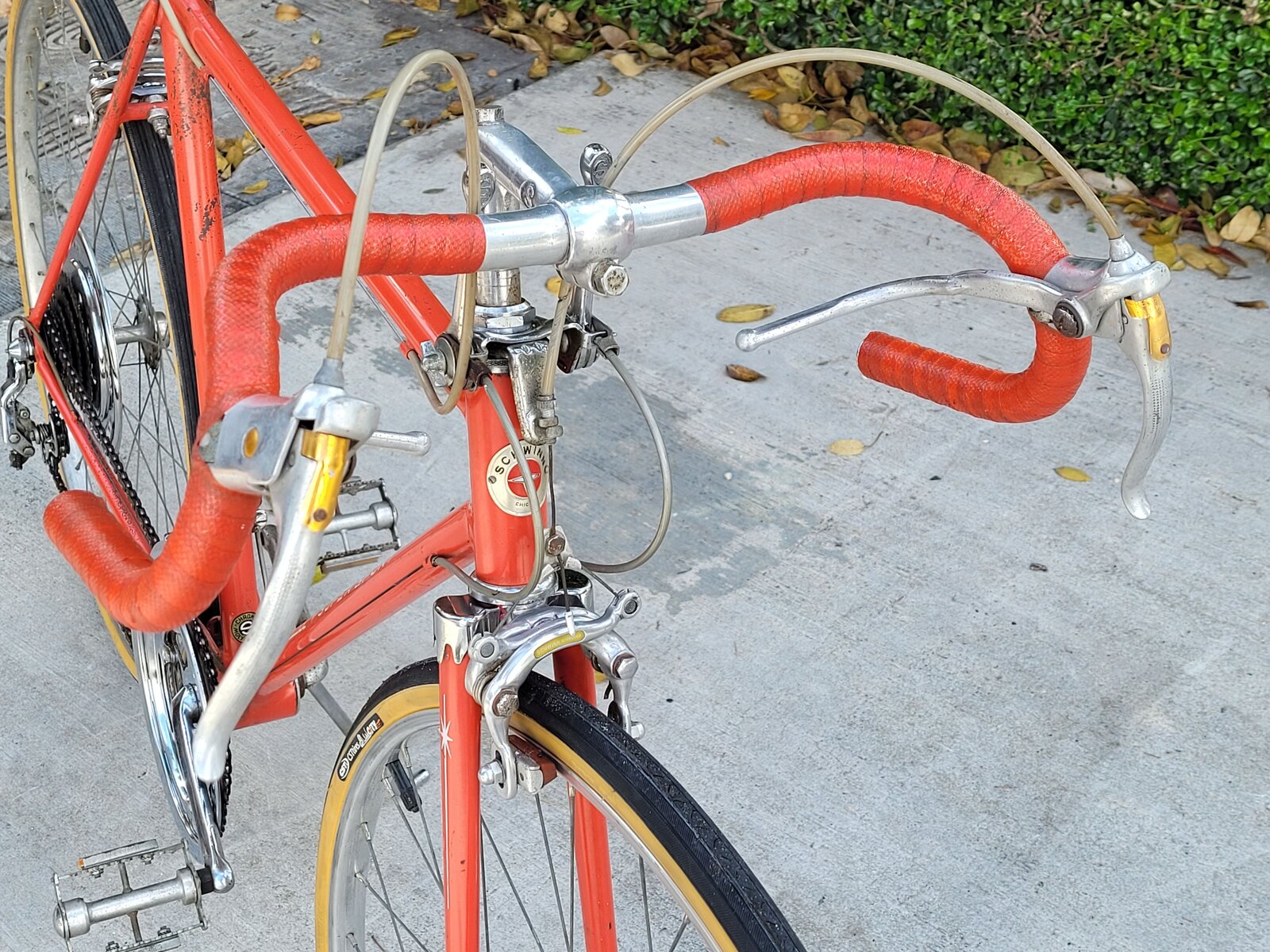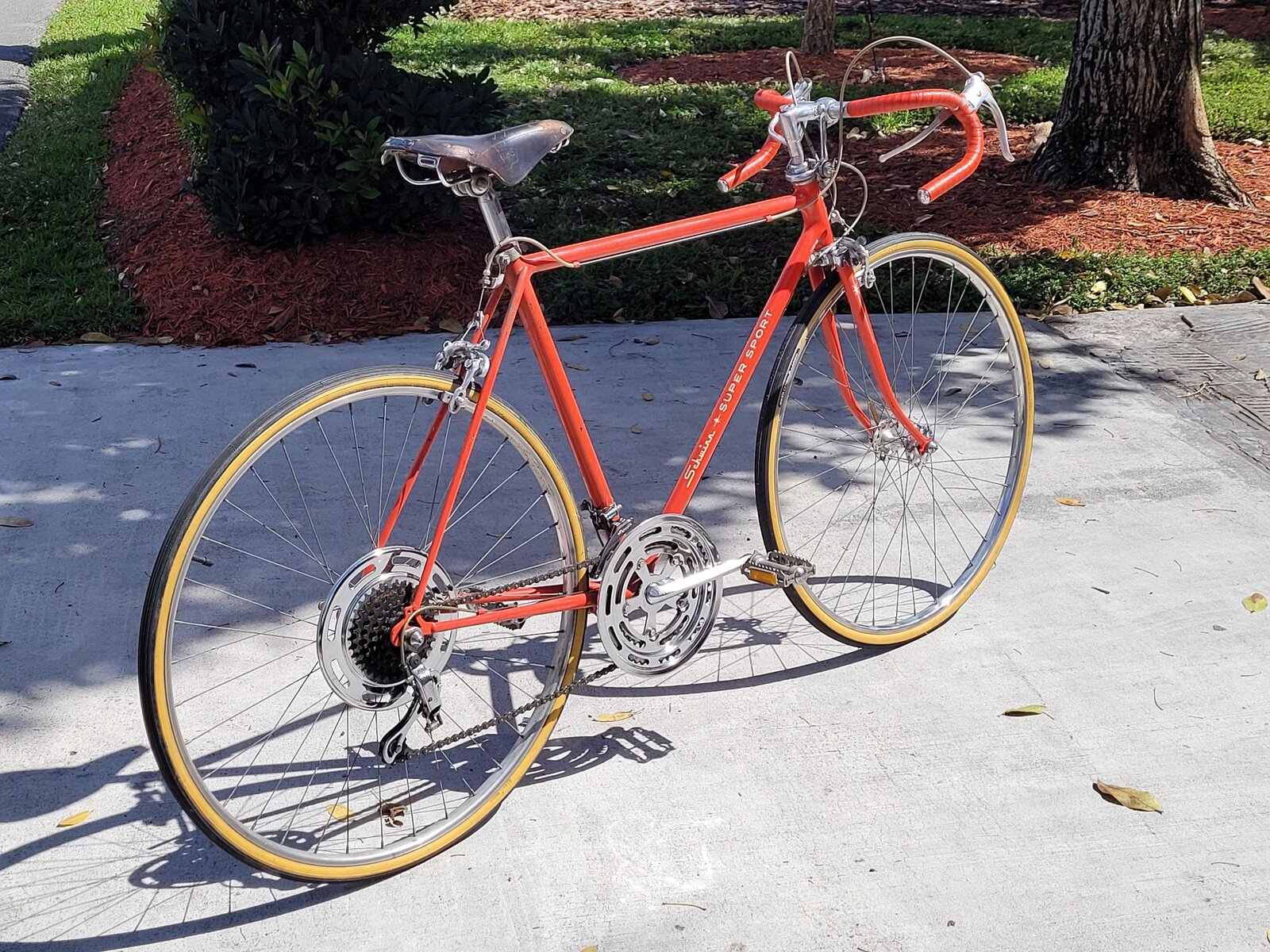 Last edited: