First post. I was directed here from another forum I belong to.
Friday I picked up this Scwhinn from a local non-profit called "
Newark Bike Project
". My goal is to mostly clean and replace worn parts. I'd like to have a bike I can use with a bike seat to carry my daughter around in (she'll be 2 in the spring). I have very limited knowledge about building/restoring bikes so this will be a fun little project for me as well.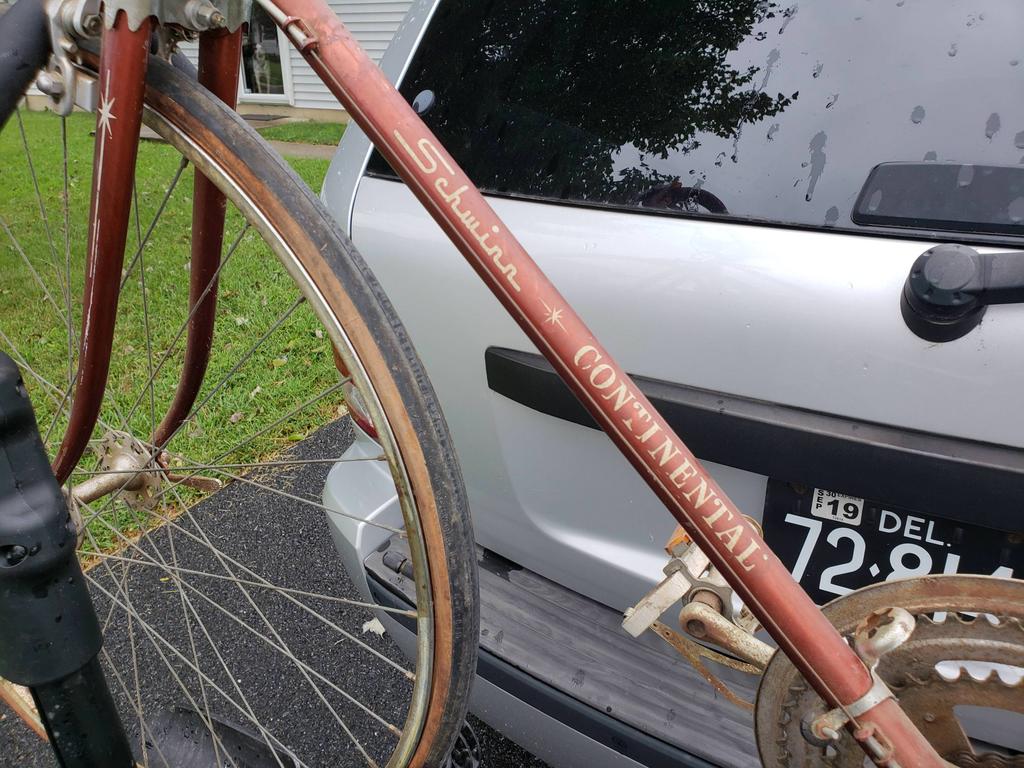 I ran the serial number and it came back with a Chicago Schwinn built in June of 1974.
Took my ~2hrs to get the bike broken down. The stem was locked in place so that took me time to get loosened up. Everything else came apart surprisingly easy with no specialty tools.
The original color is "Chesnut" but I'd call it Copper.. The fork tube shows the original color and I must say in my opinion this is/was a beautiful color.
90% of the parts fit into my evaporust bucket and came out pretty clean. I'm very happy with how they look. Still show their age but are more presentable now.
Only minor set back so far is that I don't know where this spring attaches.. Figure I'll find out when I go to run the chain.
I also just placed an order for the following:
Kenda K35 tires
Kenda Thorn Resistant Tubes
SRAM PC-830 Chain (6/7/8 Speed)
Does anyone happen to know what type bulb the Schwinn Cat#04-200 takes?
I've gotten one answer so far which was:
Headlight - Norma 6v 2.4w
Taillight - Norma 6v 0.5w