Picked this up a couple weeks ago from the original owner. He bought it in W VA when he got out of the Navy. Can't believe it lasted a month on CL. Don't know how I missed it for all that time. Owner was adamant it was a very rare special edition 15 speed. We all know that some bike stores would have told you what you wanted to hear to make a sale and I assume that is the case here. The Navy screwed up his back so he rode upright as much as he could. He had the Grab On's added along with the extension brake levers to that end. Glad to have got it, he said if it didn't sell he was going to convert it to a gravel bike. A really nice guy, glad to have met him!
I wanted to take it back to original. Originally was going to go with black cotton tape as original but couldn't bring myself to do it. Very happy with how it cleaned up.
I would expect this was sold as a 77. The badge date is from the week between Christmas and New Years 1976. Almost every component has a 10-76 date stamp.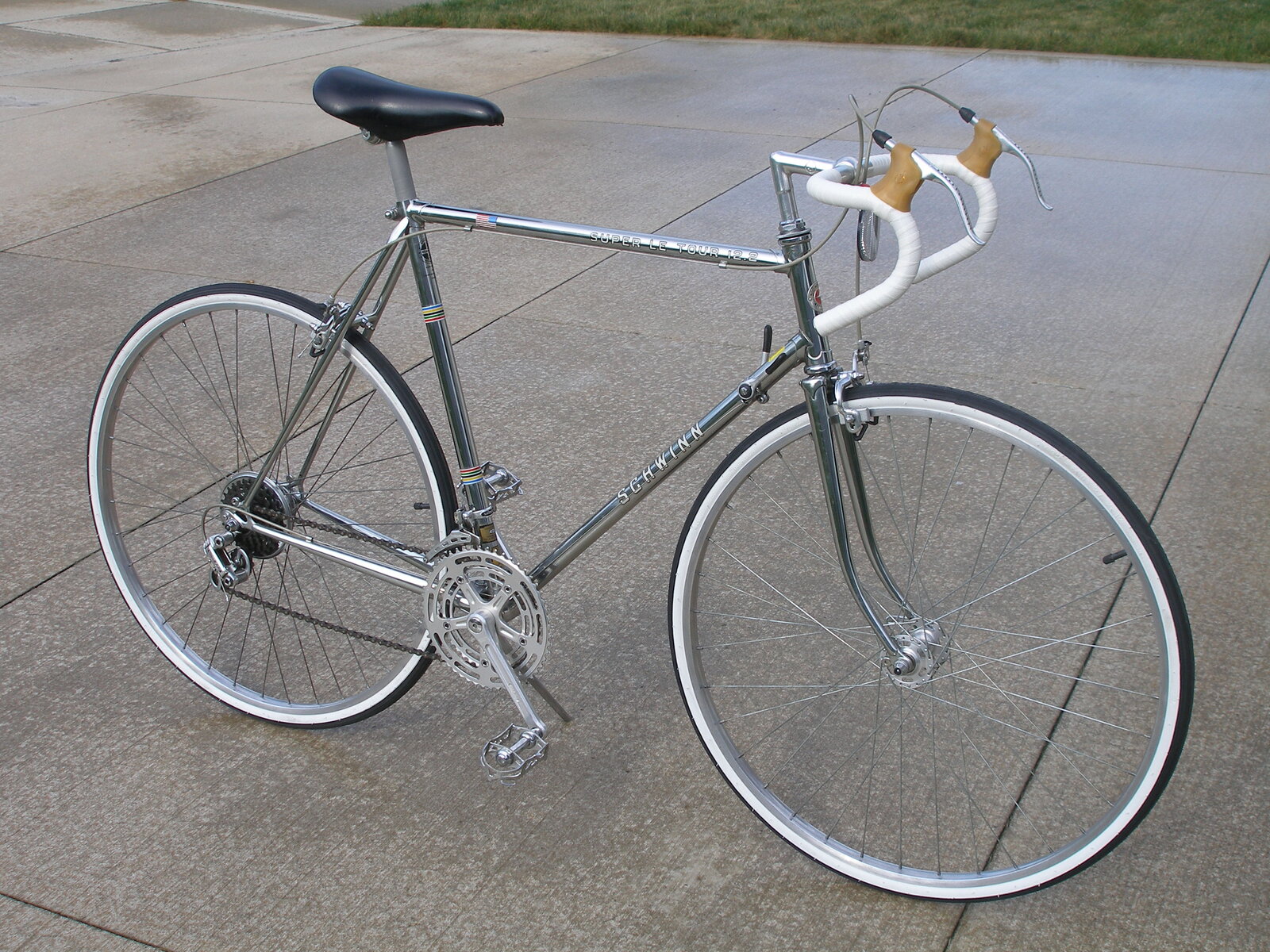 Last edited: