Wore out three sets of tires already!
Sep 30, 2017
702
58
New London, CT, United States
Very cool time piece with little wear to show for the 40 years it has adorned Gods Grey Earth! Someone Must have a Grand daughter who needs this beautiful bicycle.
Near perfect example of one of the last Sting Ray Bikes ever made. Correct tires including a gripper Slik!
From the 79 catalog:
Schwinn Lil' Chik
J81-6
Younger girls will enjoy all the advantages of Sting-Ray riding with this Lil' Chik- perfect and petite, in beautiful new colors. Schwinn electro-forged step through frame, 20 x 1 3/4" Westwind tires, coaster brake, full length chainguard. Weight 35 pounds.
Assembled and fitted, ready to ride....$89.95 (from 79 catalog) I am asking $220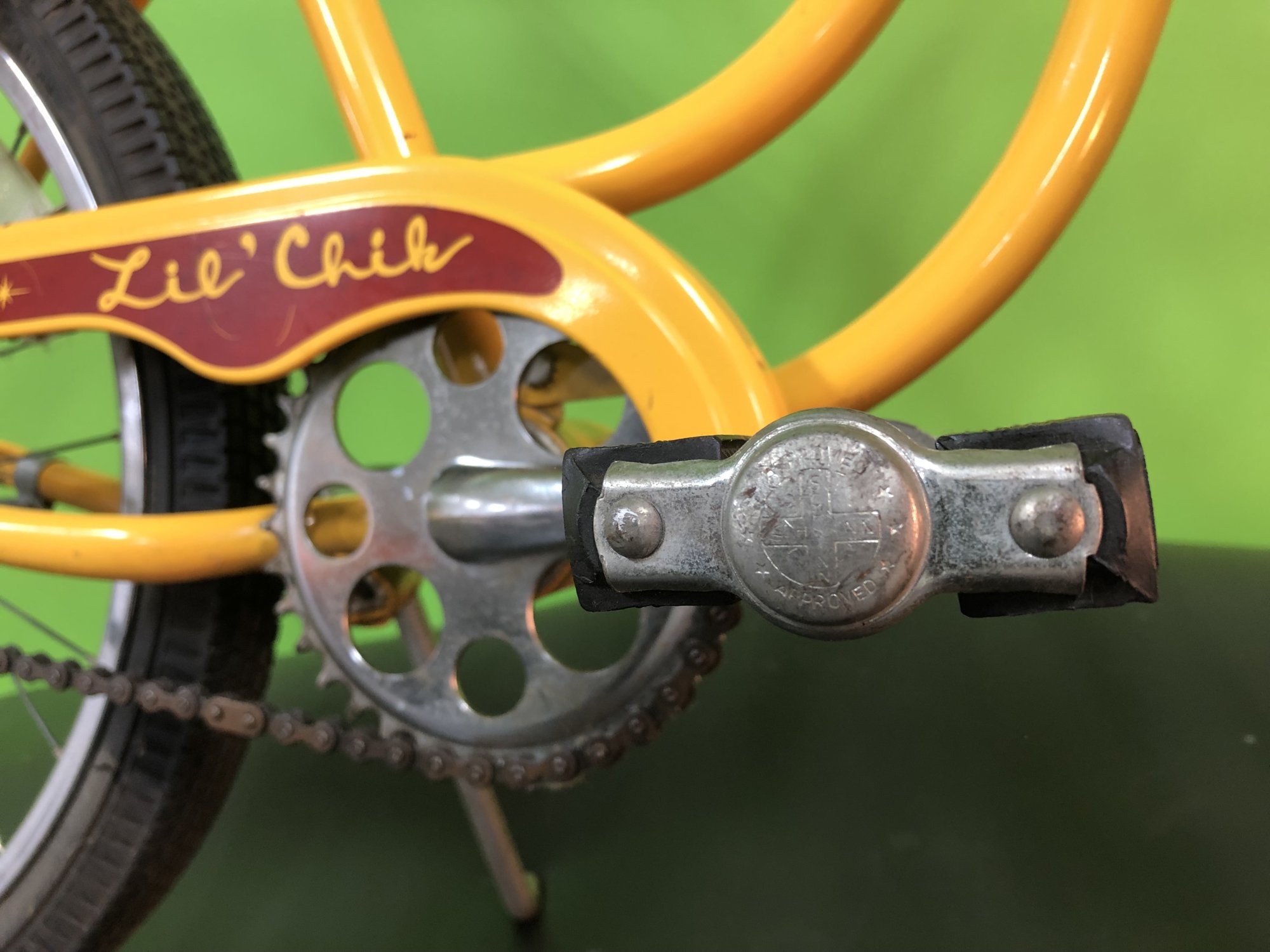 Will deliver if you are close to New London or will meet you nearby. Shipping available if I must.
Last edited: