For sale is a great looking silver/blue 1980 Univega (Miyata built frame) with Shimano 600 Arabesque drivetrain. The bicycle sat for a long time and has some storage related scrapes on the paint but doesn't appear to have a lot of miles on it.
Seat tube 57cm CTC
Top tube 55cm CTC
The bicycle was disassembled and cleaned. The bearings and races have all been cleaned, regreased, and adjusted.
The handlebar, stem, pedals, and seat post are SR
The rims are 27" alloy Araya
The hubs are Shimano
6spd cassette
Saddle is brown suede Univega branded
Drivetrain is Shimano 600
Brakes are Shimano 600
The bicycle has new:
Tires 27x1 Panaracer
Inner tubes
Rim liners
Brake hoods (Cane Creek)
Brake pads
Cable housings
Brake and shift cables
Chain (SRAM)
Cotton Bar wrap (Newbaums)
The bicycle is great looking and only needs a rider.
$250.00 plus shipping
If you live near Anaheim,CA. I can have the bicycle available for local pickup on Feb 17th. (Will be there on business).
Tad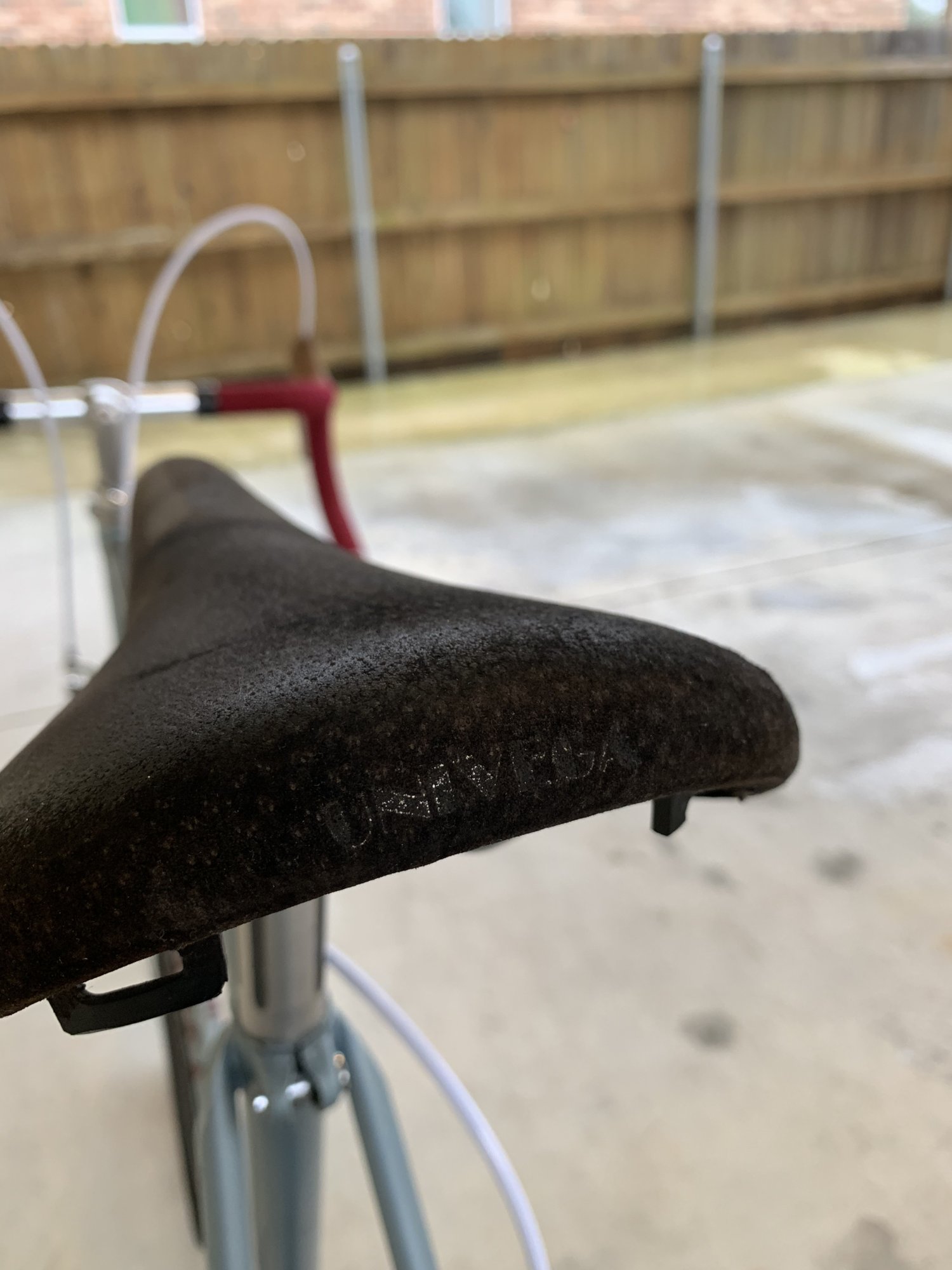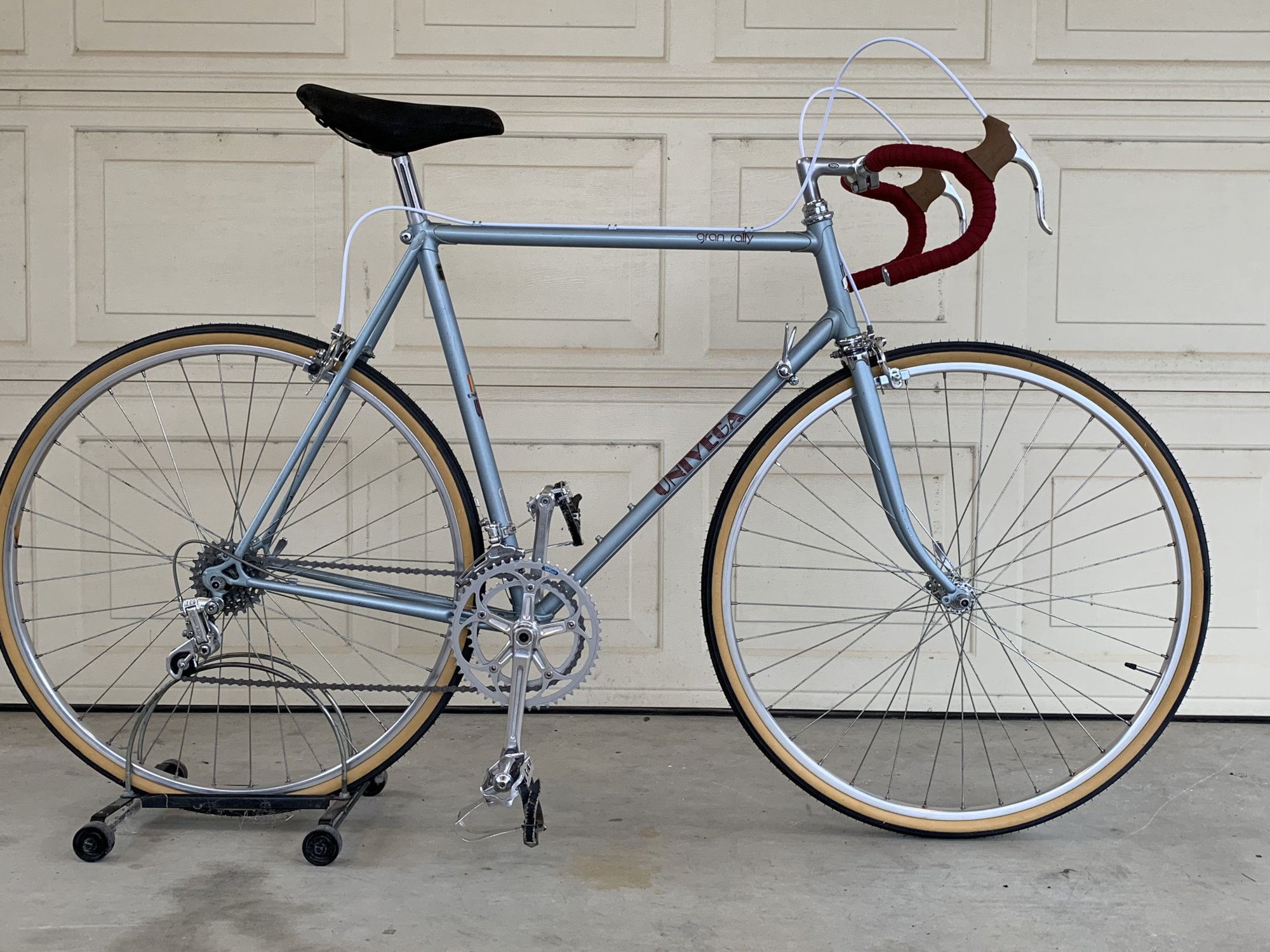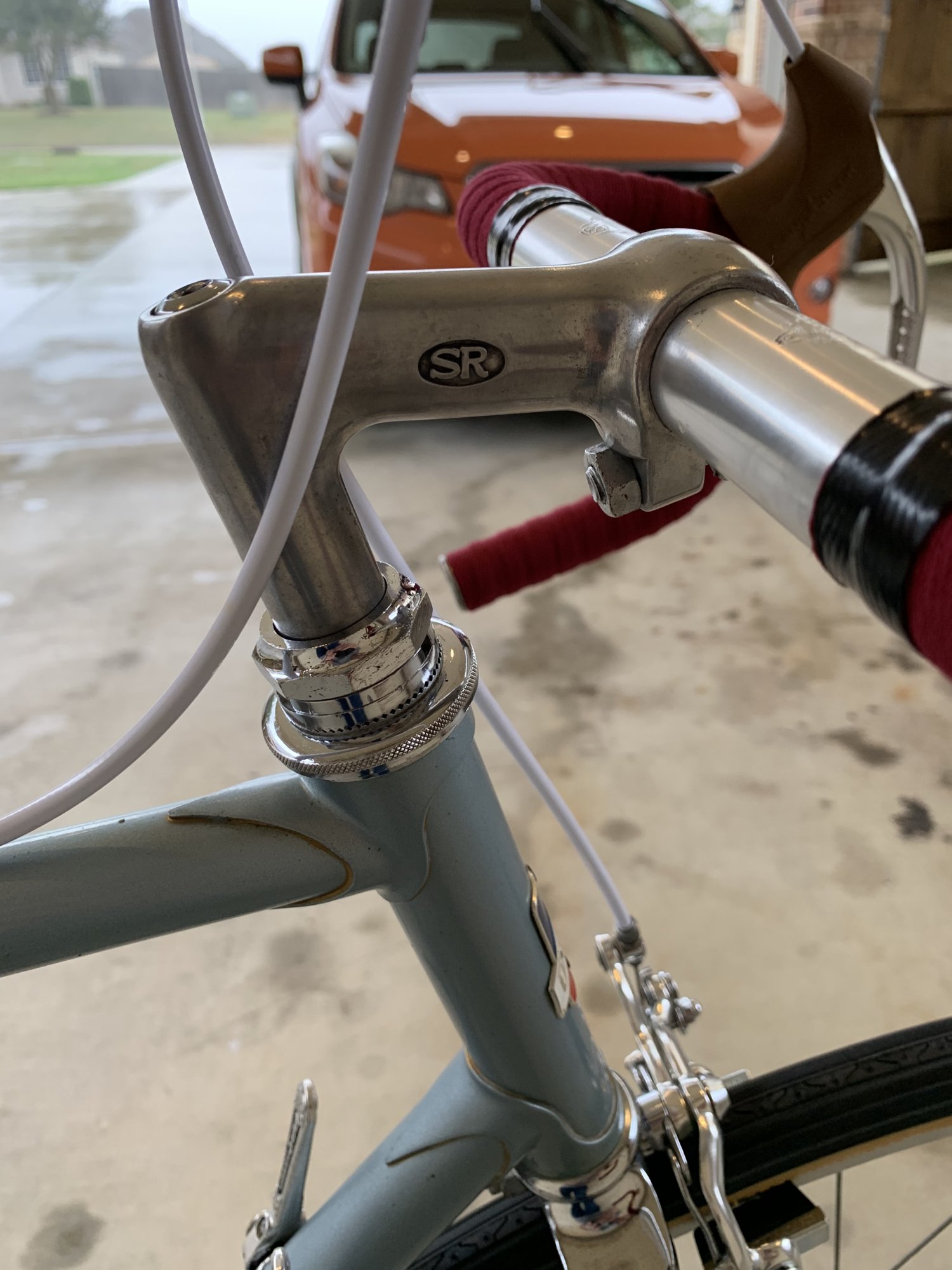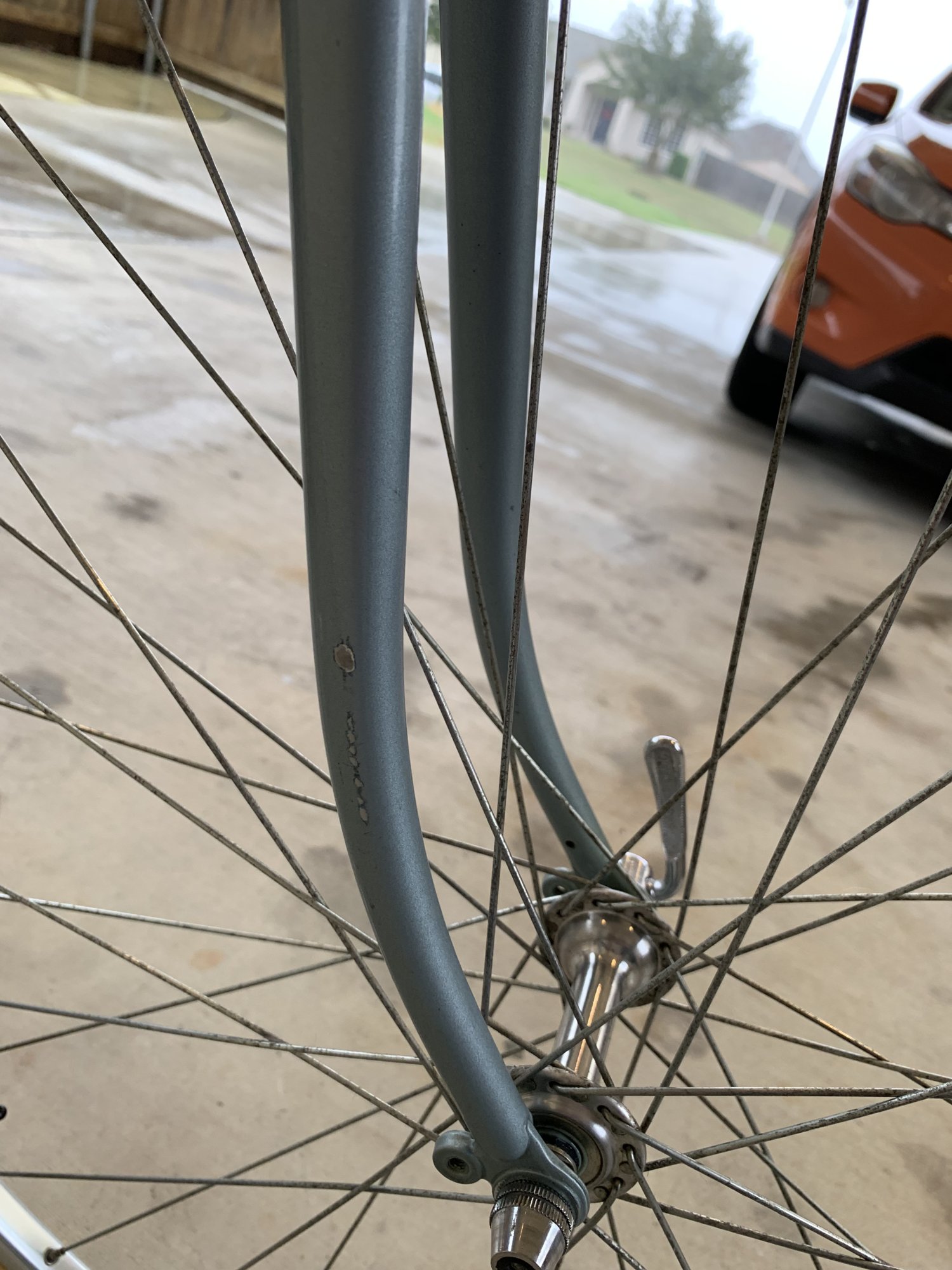 Last edited: