Thought I'd bring this over to the projects forum to document the progress. I've had it a week now and it's been slow going but that's OK.
I've got it mostly apart aside from a seatpost that turns but doesn't want to wiggle out, a freewheel soaking in penetrating oil and a gyro, which I've never messed with one before so I have some trepidation.
Going for a survivor build on this one since it's all pretty much there with the original parts and given the $$$ of nicer parts.
I'm starting to realize these Performers are like the Schwinn Phantoms or '57 Chevys of the vintage BMX world but still happy to have one! While they are a very iconic bike for their time and niche, it seems like many were sold and many are around still today - BMX Museum has three plus pages of user submitted results for this year and model!
Being 34, this wasn't what I was riding around on as a kid but come on, who can get excited about mid-school?!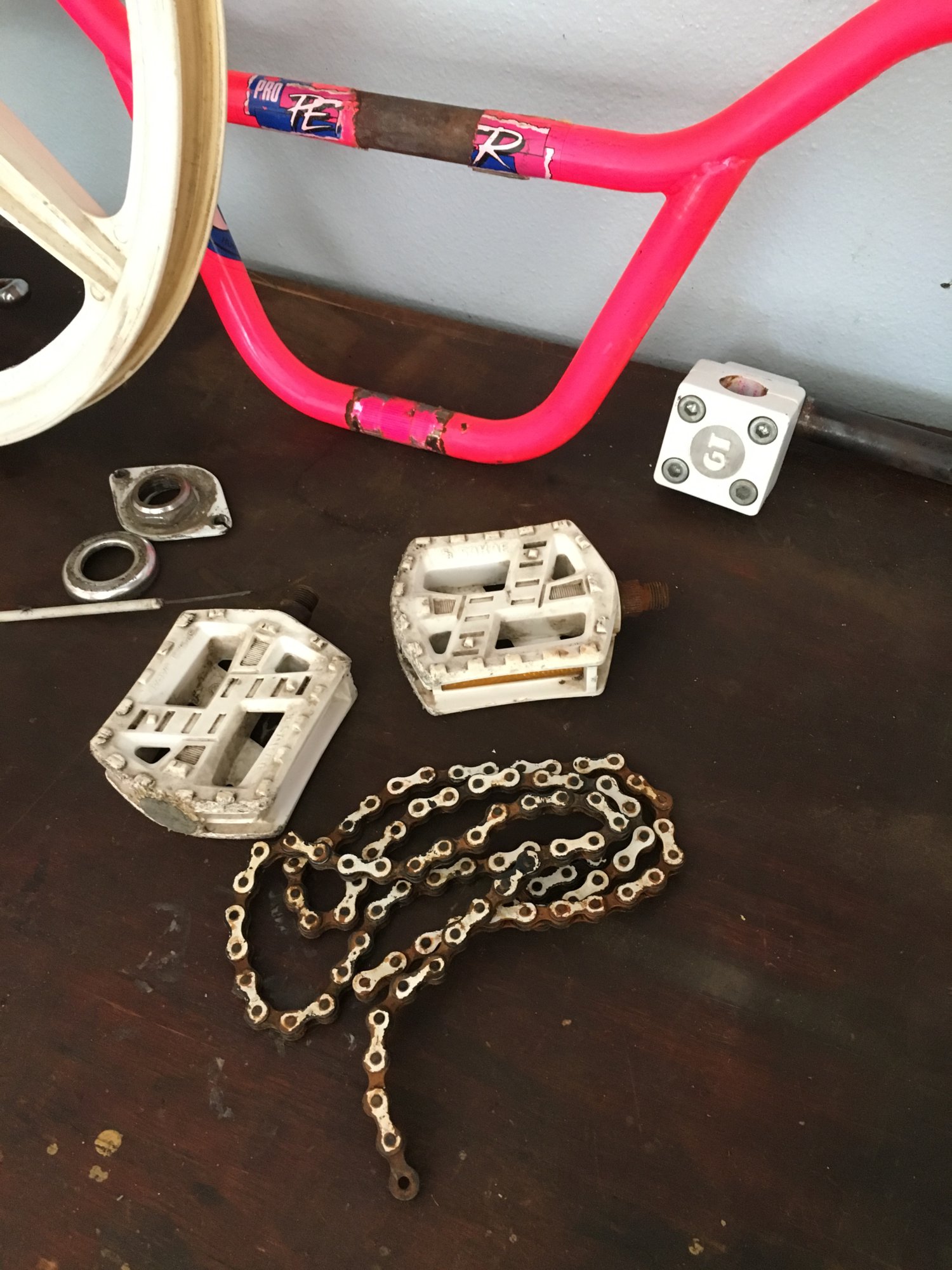 Last edited: