Raleigh Trials Bike
Limited Edition , unique.
Low serial number
one original owner bike until I got it.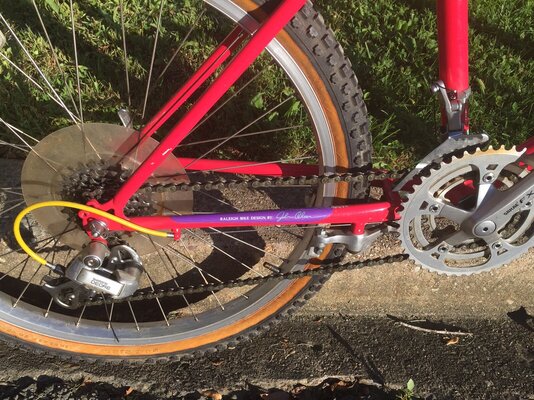 Take a look at my cabe post in the Vintage MTB forum about this bike for additional details and more pics.
Does not appear ridden very much after its first few years. Kept in climate controlled basement. When I found it.
I have not cleaned or serviced , but took it for a ride and it rides nice. The rear brake needs a bit of adjustment . Shifts fine.
I'd like to find a good home for this bike , perhaps with a vintage MTB enthusiast or Raleigh collector. Doesn't fit in with what I focus on. Hopefully, the price reflects a good deal / leaves some upside for the next owner.
Price is $400 plus shipping at buyers expense. Boxed Weigh and Measured,. You send a shipping label
( bike flights , UPS whichever shipper you prefer )
Willing to drop off at local UPS Store or Fed EX store,
$380 for local pickup ( just inside the DC beltway.)
I accept cash , check, or money order.
Last edited: