Just picked up today ..... haven't cleaned it yet.
Yup, that's a 24" rear wheel .
Wasn't looking for a Mtb , but seemed to me The Edge is a pretty unique bike
Decided to save it from falling into the wrong hands. ( spoken like the Cat lady on adopting the her 34th stray )
Found some great info and backstory on Mombat Cycles website.
Apparently , it was a special edition, not a exactly a one year wonder.... but pretty close.
The author on that site describes an anecdote from John Olsen on how the ad pic came to be.
Nice components Suntour 900 hubs, to Araya RM-25 , Suntour rollers, Deore shifting / DR's, Sakai FX cranks ,Taiwan gusseted frame.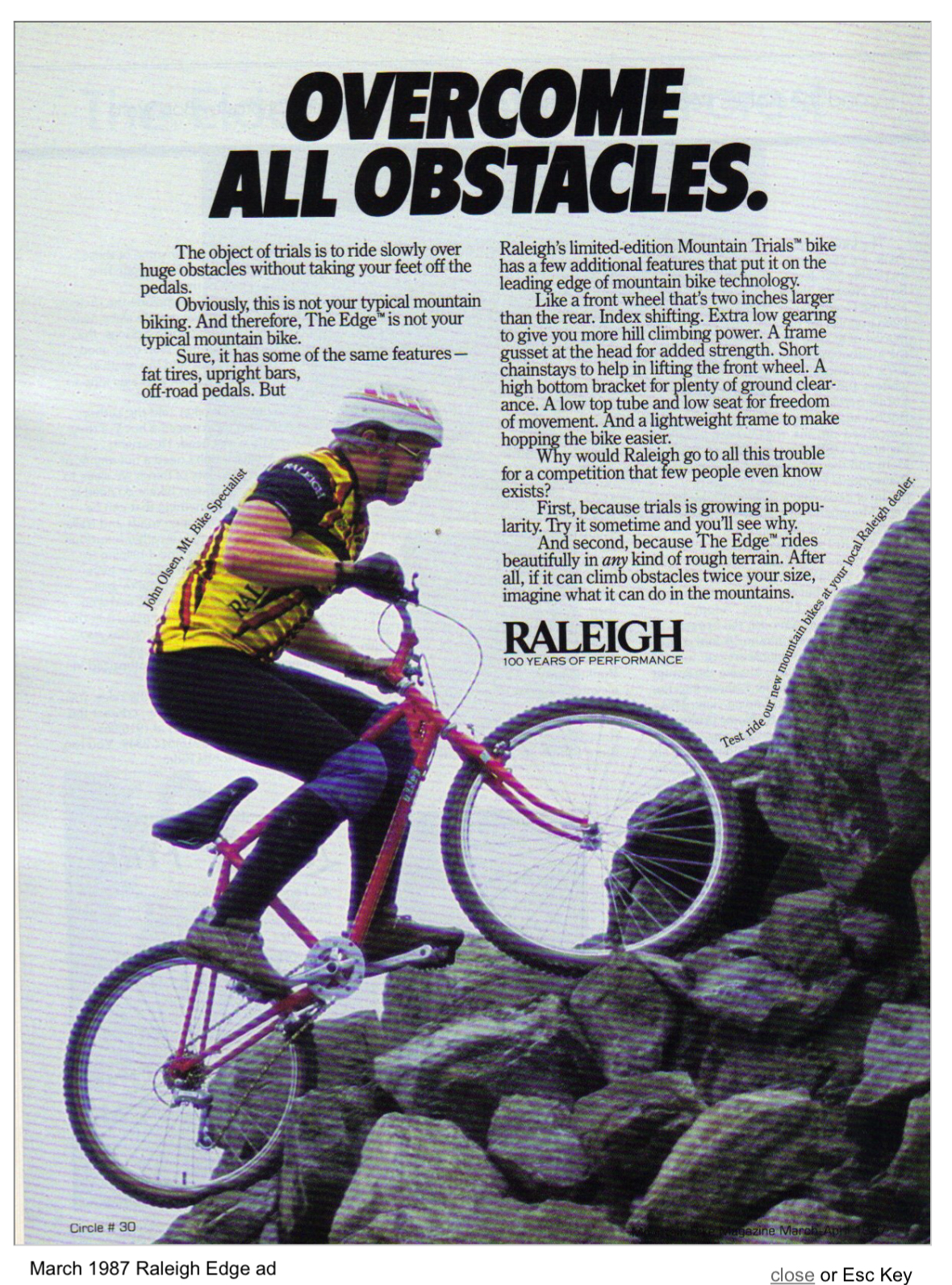 Last edited: