Wore out three sets of tires already!
This is among my really fun bikes that need to be moved on, for the sake of space. Packing them for shipping takes time that I really should be spending with my kids, so I'm offering them discounted for local pick up only. All are offered well below fair market value.
Pickup is this Sunday, August 30, only between 10:30 am and 4:30 pm. I will not hold anything until payment is made by PayPal. For items over $100, I will hold until next Sunday, September 6.
In conjunction with this, I am going to be doing a
massive sale of parts, all at $1 each
.
The following bicycles are being offered:
1939 Viking Special
. Has
frame crack
. $200
1952 J.C. Higgins Colorflow
$200 (Since I purchased it, I replaced the tires with nice whitewalls. I cleaned it up - it just need to be reassembled. May be missing a couple minor bolts/screws)
1967 Schwinn men's cruiser
$30
1970 green Schwinn Panther or Typhoon
$75
Schwinn Breeze five speed black
$25
1988 Schwinn one speed with 700c wheels
$75
1978 Raleigh Tourist with upgraded aluminum 28 x 1.5 wheels
and tires and Kool Stop Salmon brake pads $175
Also check out my
amazing 1961 Schwinn Jaguar Mark IV
.
It has straight 700c wheels and tires in good condition. It was converted to a one speed. It's a simple bike that does the job well.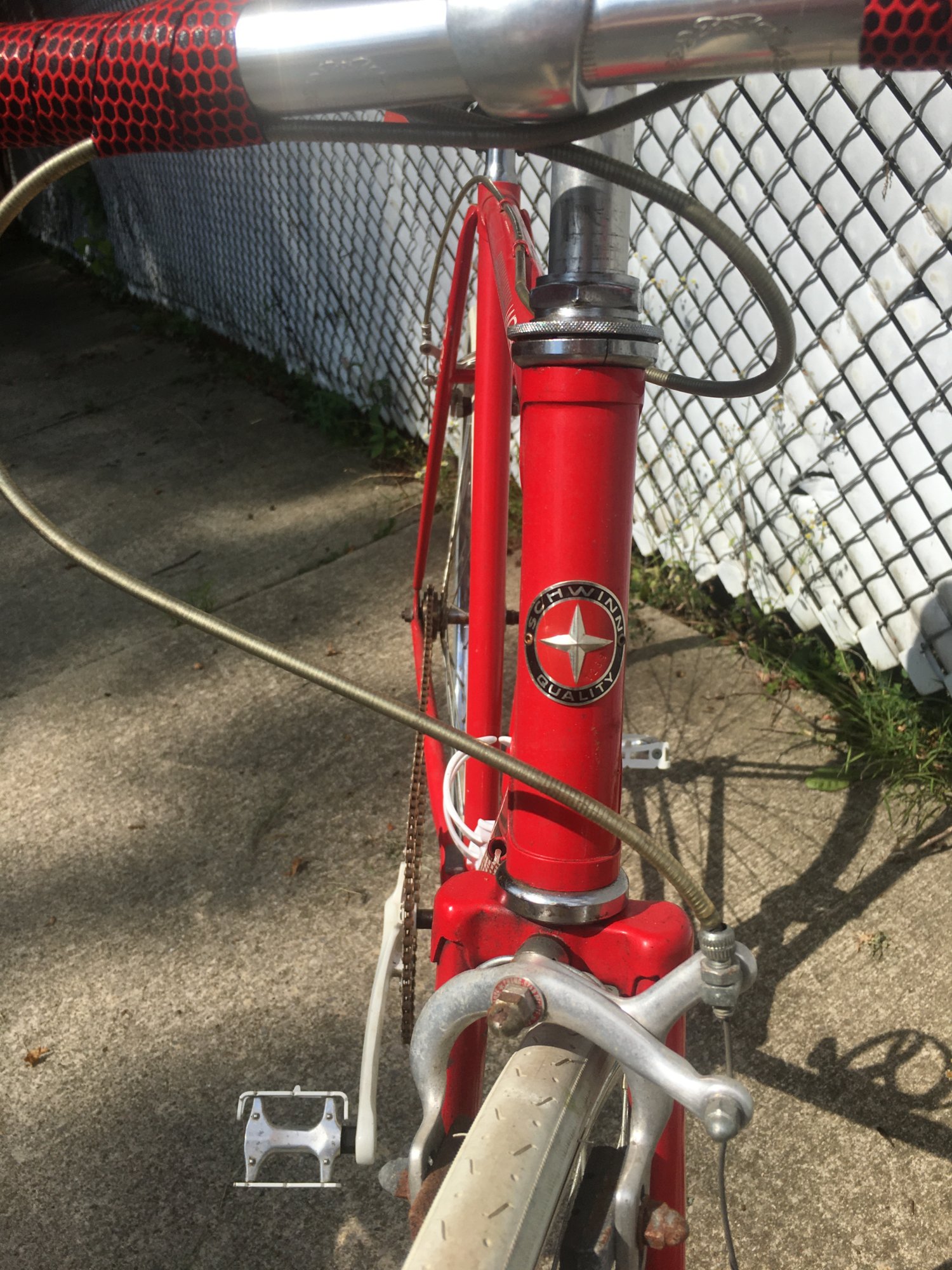 Last edited: