I'm pretty stoked about this recent acquisition. I've wanted either a Kona Humuhumunukunukuapua'a or A'ha (especially the star and bars version! See
@Dizzle Problems
nice example
here
) for years now but they're just not that common, especially in Iowa or anywhere near here.
This one popped up on eBay (I have had this as a saved search for years) and I was a bit tempted to mash the BIN button on it right away as it's an 18'' and an early example without canti posts. But it's a bit rough and built with pretty much garbage replacement parts. Plus, thanks to some asinine ruling, eBay now tacks a nice state sales tax rate onto a used, gd 25-year-old bicycle (or anything bought online, fair enough) so it was going to be a pretty penny all in with shipping.
Well, the guy's eBay ad had a pretty unique background with a lot of other bicycles. A quick Craigslist search in his major metropolis easily revealed his cell number so I gave him a call. It was nice to talk about more details of the bike and I learned he was 1.) sick of folks messaging him about minute details of the bike. 2.) very keen on selling outside of eBay. We met on a nicely discounted price and I PayPal'd him right away.
Today the bike arrived and I'm quite happy with it! Yes, the paint is pretty beat up and there's some surface rust but the frame is free of dents and is straight. I already have a horde of high-end parts ready to slap on. This should make an awesome klunker for singletrack, around town, and maybe even some gravel rides. I'll be sure to keep updates posted here.
Side note: does anyone know how to decipher Kona serial numbers? This bike is not in the 1994 catalog and the 1995 catalog version is a different color and has canti posts. SN is J93101142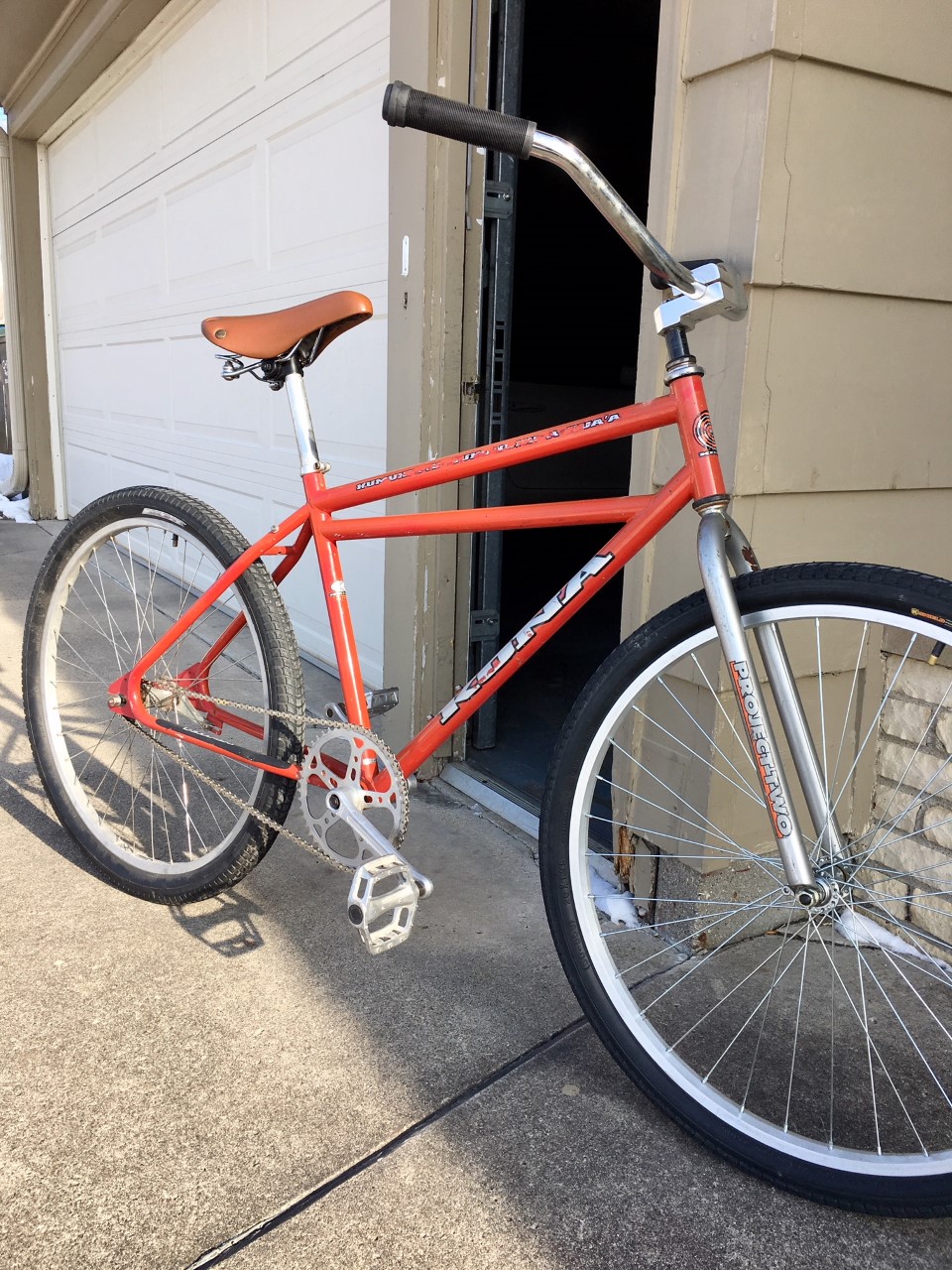 Last edited: