19Teens New England Truss Bridge….Miami-built…built for W. Grady….New England was not a Miami brand, it is a private label brand. This bike rides very well on its KevinsBikes wheel set with ND blackout hubs, double striped rims and Schwalbe tires which makes this bike fly, with upturned bars and torpedo grips. Original black and green pinstripes on top bar and cross bar. Original '43 & '45 Syracuse Ny license stickers on down tube. One head badge screw is missing. A couple of the pedal blocks are wired, the blocks are not blown but more of a reinforcement, and not period correct. The Guaranteed hairpin saddle is awesome. I also have a period correct metal clad wheel set with Tufo tires that also ride very well but are much cheaper than the KB wheels. I am willing to sell with either wheel set or both or none. Please see pictures for condition, questions welcome. Killer Price!
$1475.00/shipped with KB wheels and Schwalbe tires.
$1075.00/shipped with metal clad wheel set.
$975.00./shipped with no wheels.
Shipping included in the lower 48 states…..payment is via PayPal friends and family or add 3% for goods and services. I will personally overpack the bike for a safe arrival.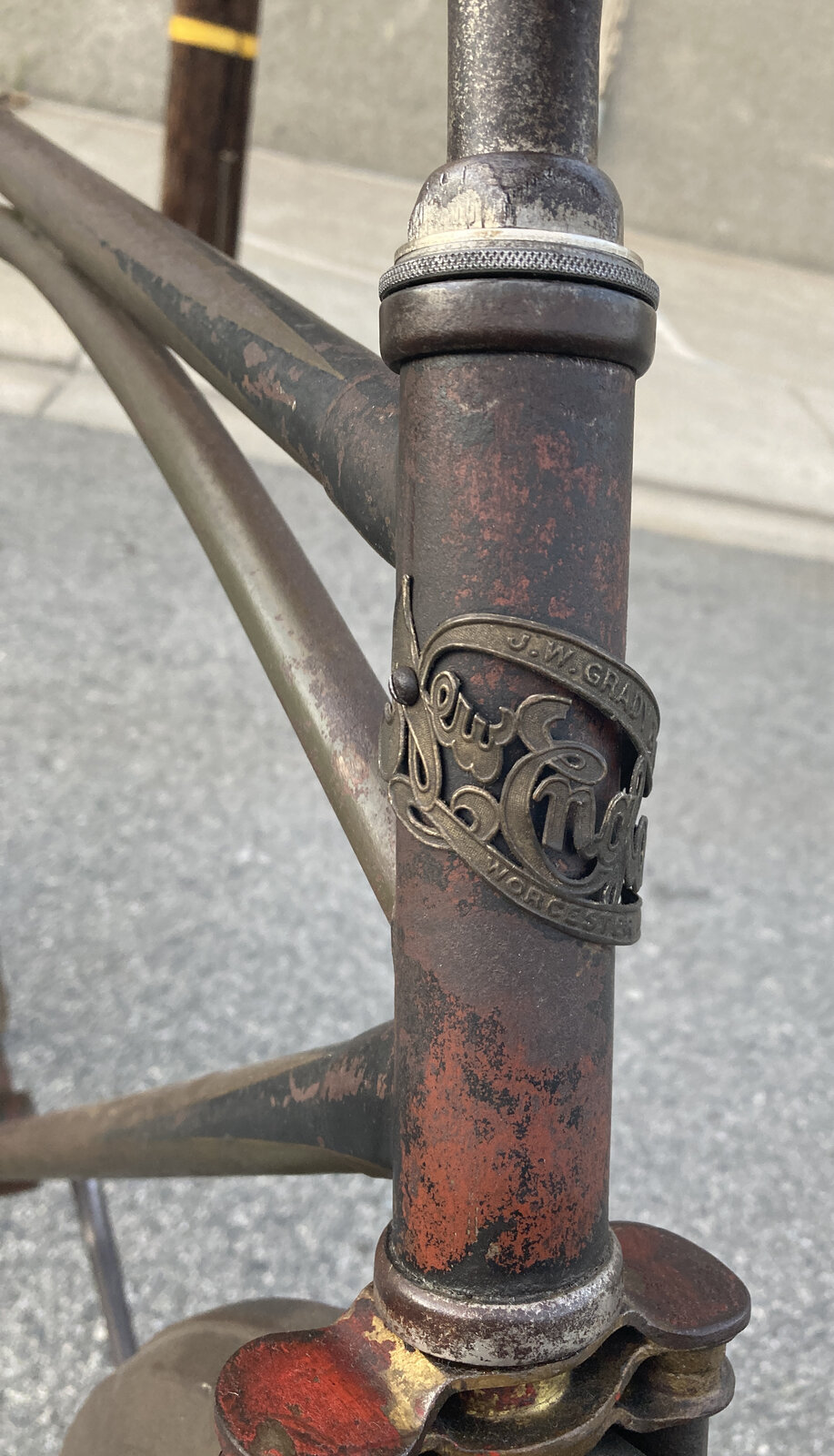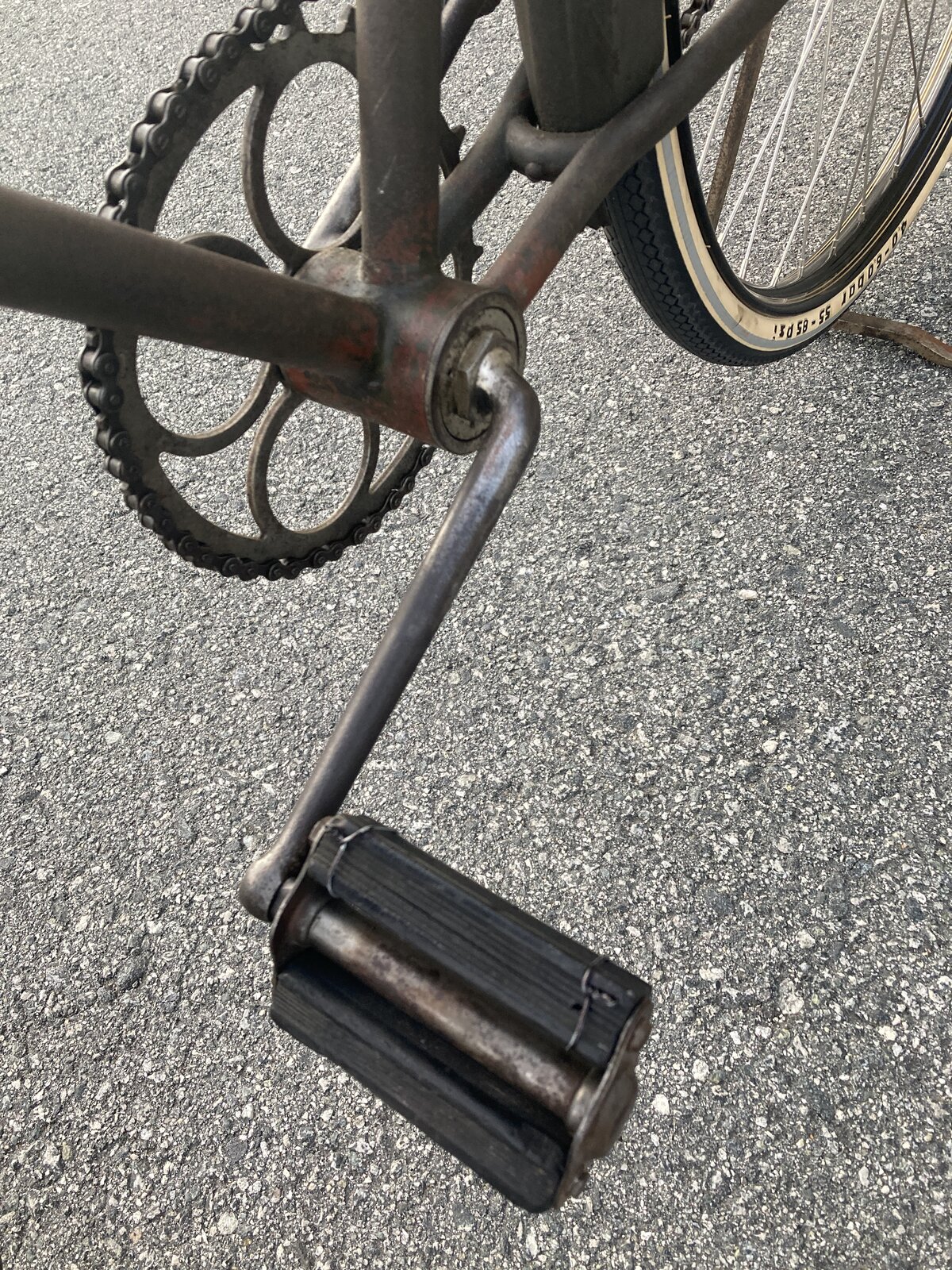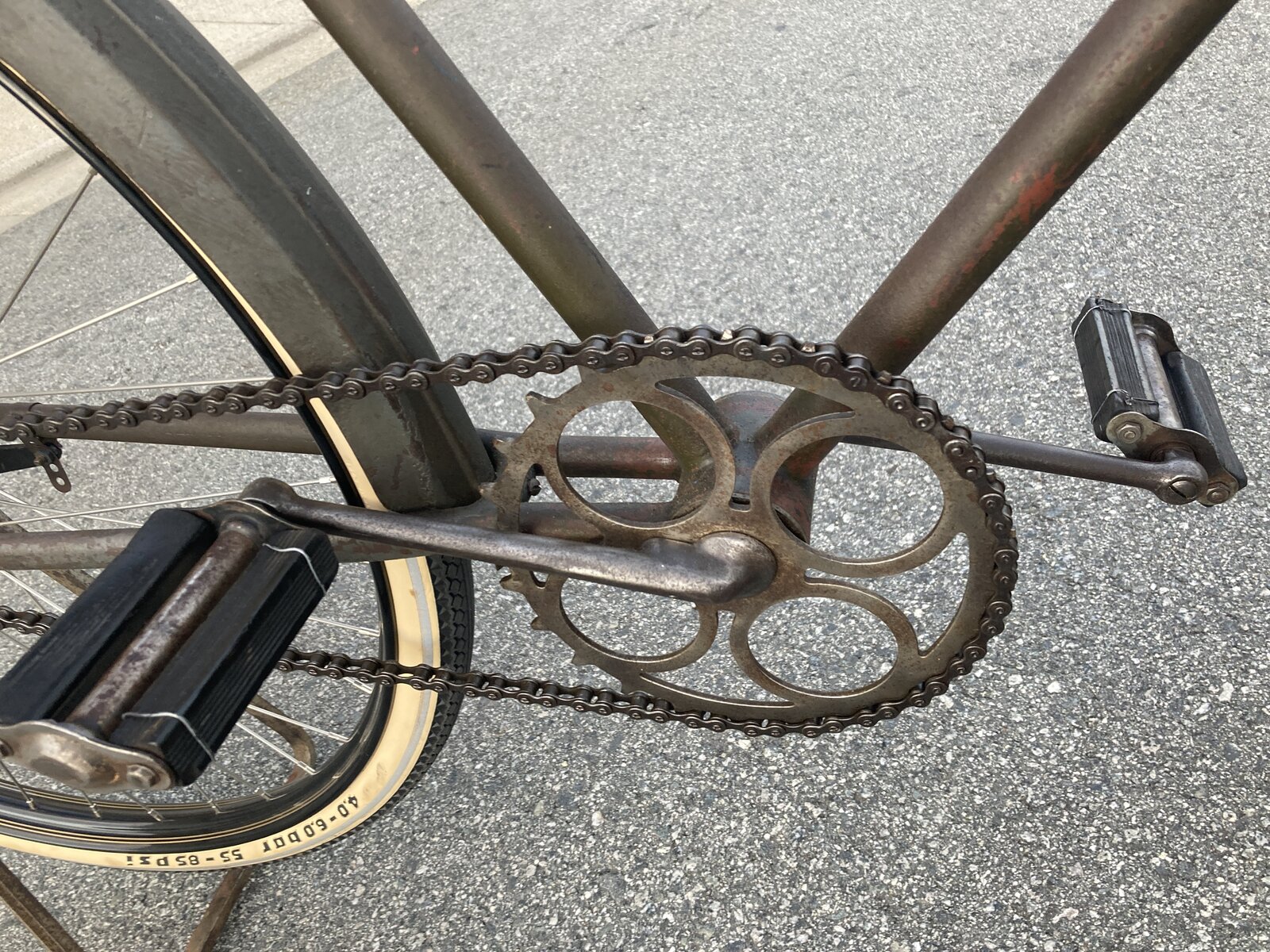 Last edited: