First round of parts. I'll post a few more. Cleaning the garage and need space.
1953 (I believe) Schwinn heavyweight frame and fork. Original paint is in decent shape. This is for just the frame and the fork, none of the other parts on it. $100 + shipping.
Pair of Delta Wren lights on a rack style truss setup. Not tested or even opened. $60 shipped.
Schwinn S seat in blue. Decent seat, color is still good. Hardware there. $25 + shipping.
Early JC Higgins training wheels. Super cool set. Pretty straight and the wheels turn ok. $60 shipped.
Cycle kit safety lamp in package. You wear this on your arm and it throws white light forward and red light back. Pretty cool little accessory. $25 shipped.
Prices are obo. Would trade for a maroon 9 hole rack or shiny parts for my '48 DX.
PayPal as F&F.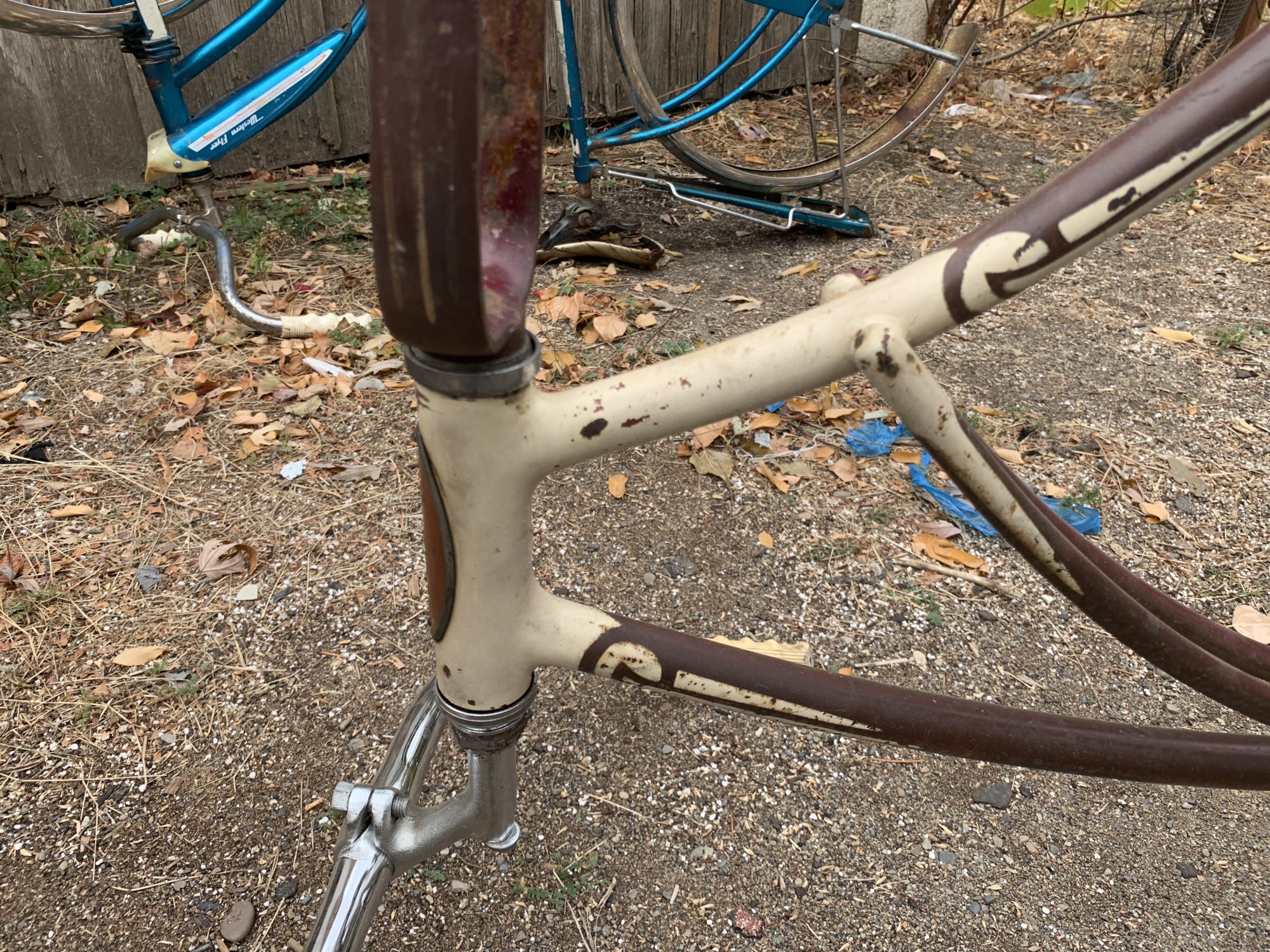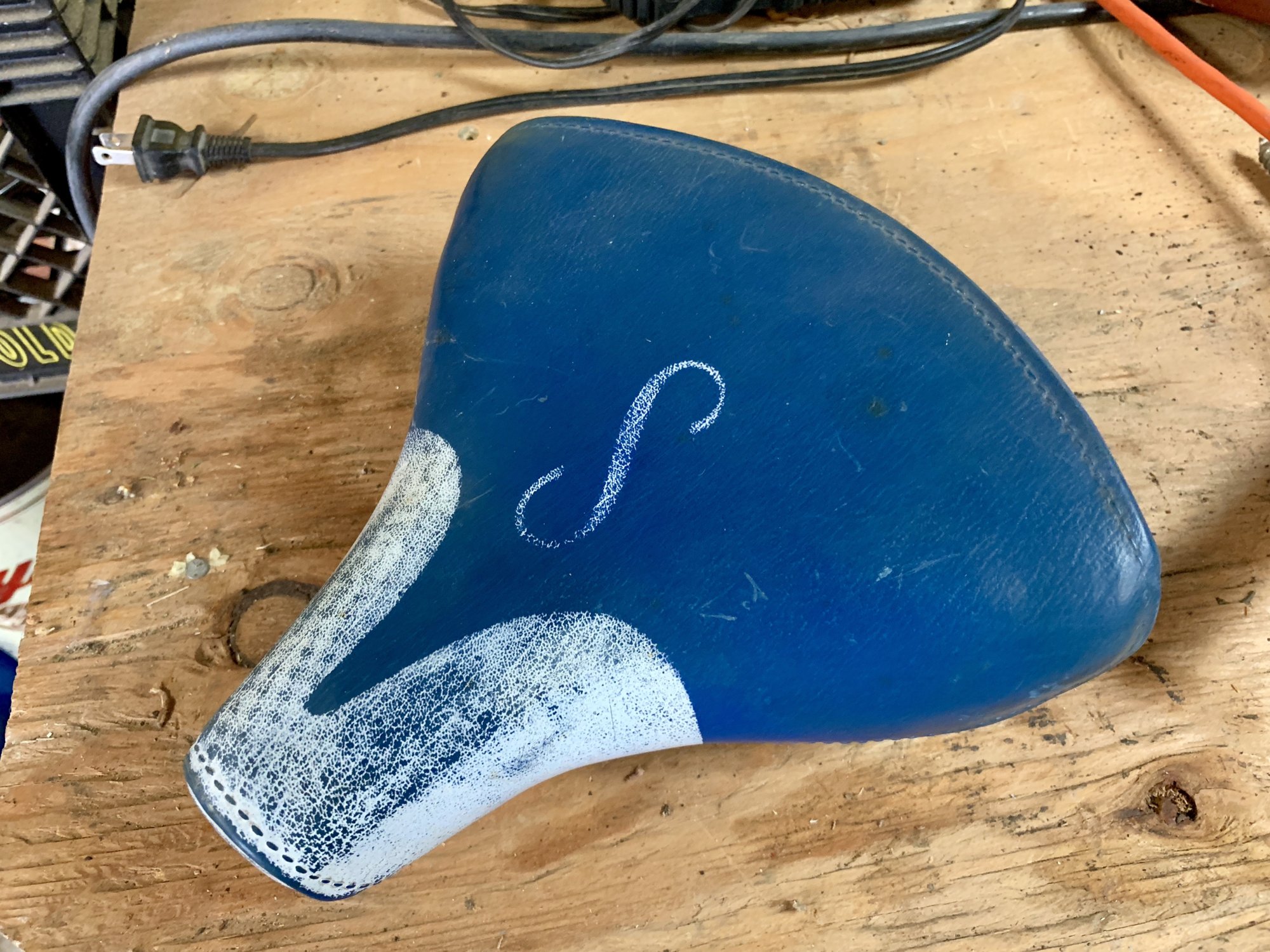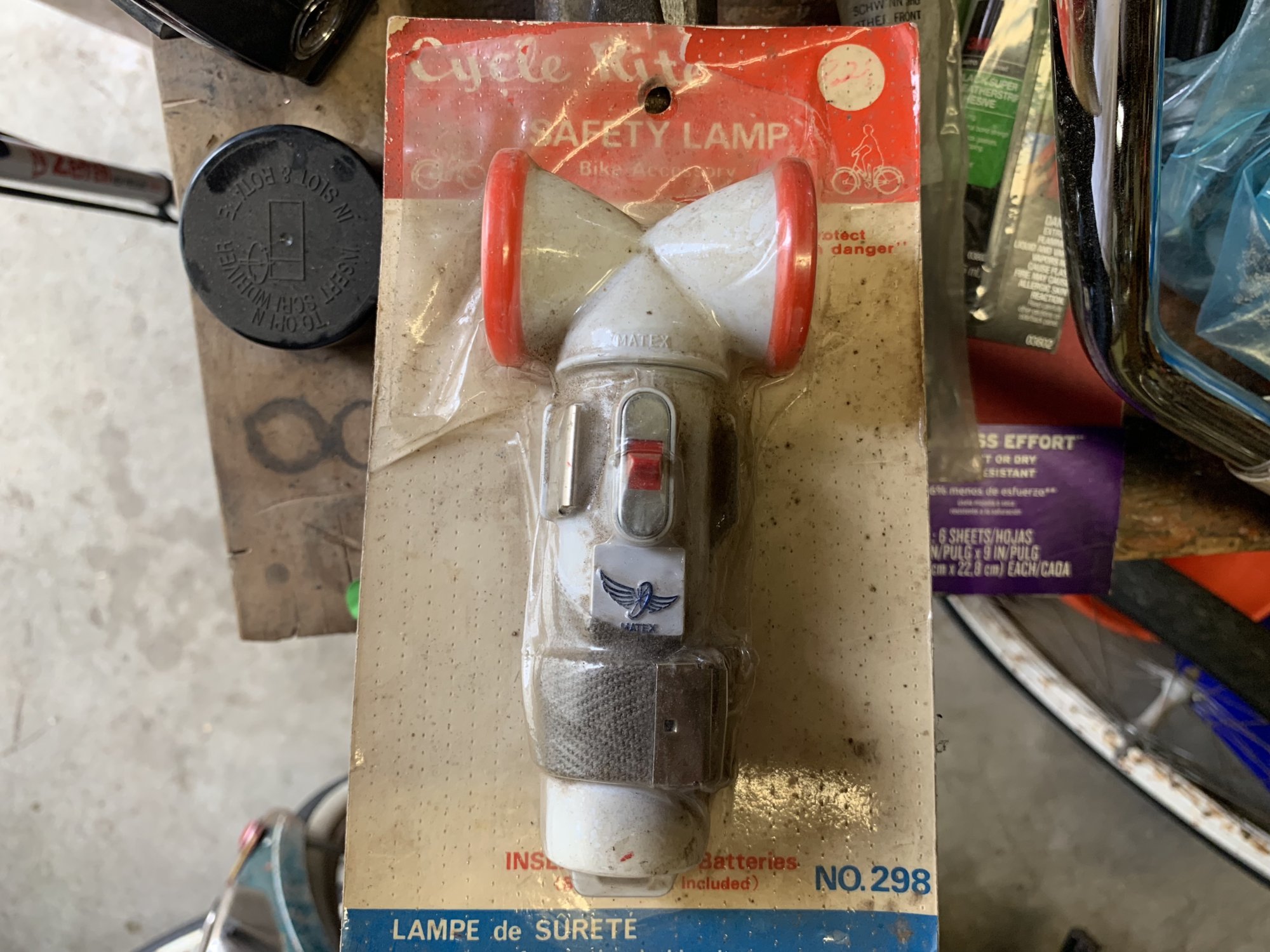 Last edited: