Finally got the time to finish a long put off project. Hopefully everyone gets a kick out of them! A pair of early 1950's 20" Firestone Super Cruisers. I started working on these around 1998. I painted them, got most of the needed parts, and started assembly. Then got really busy at work 6 days a week for 20 years. Bikes were wrapped up, hung from ceiling, and forgotten. Last year shut things down due to getting ill from years of exposure to paint. Emptying the shop and these were finished up. Sort of surprised. Still looked fresh. If done right and forgotten painted and plated metal should last forever!
If anyone has knowledge of these bikes let me know. The boy's come up once in awhile. Always seem to be red and black. I have been into balloon bikes since the late 70's but have only seen one other girl's 20" springer bike and it was a Monark. Anybody have any catalog images?
These things really make me smile! The only regret is I can't ride them!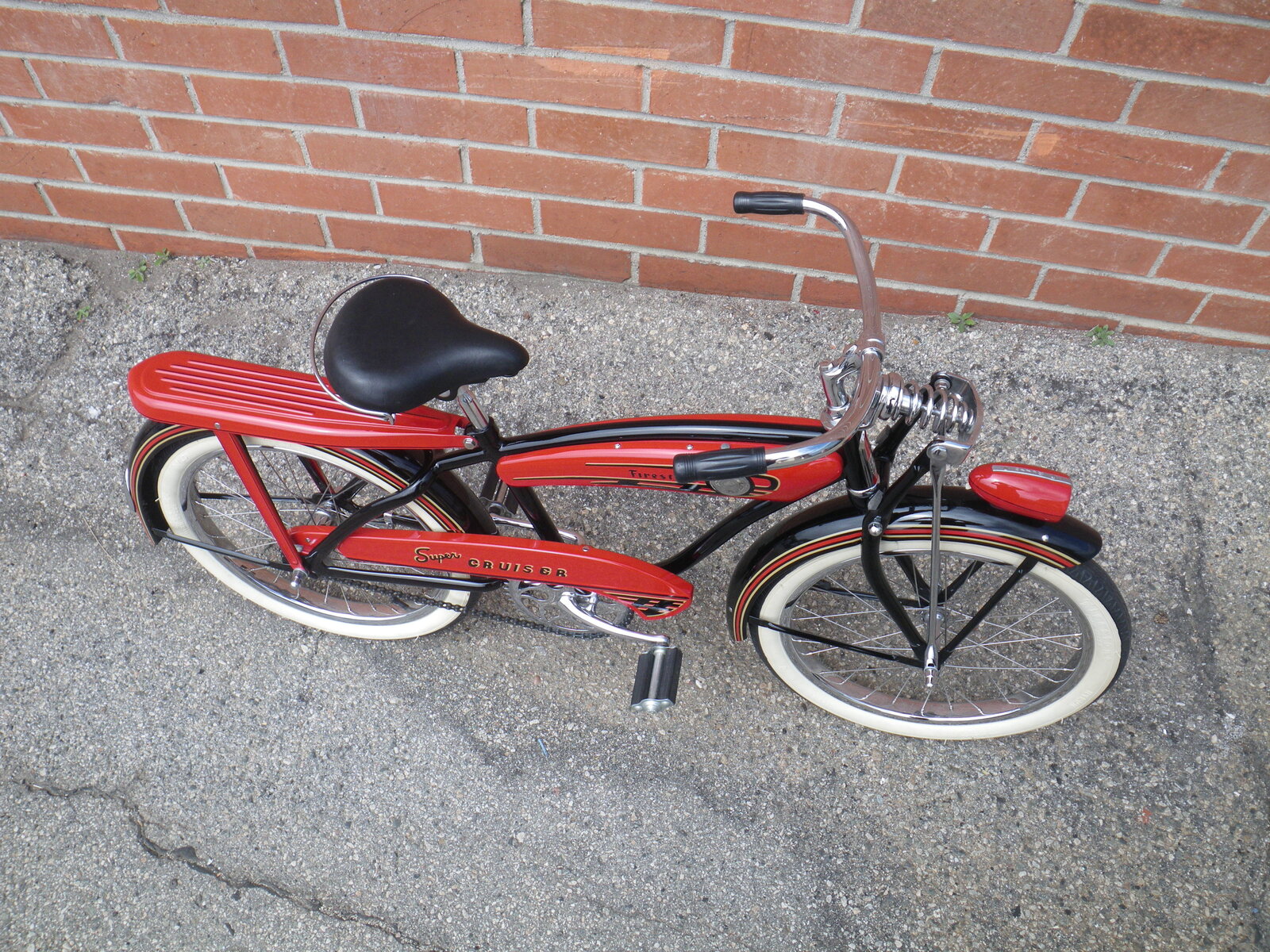 Last edited: