Wore out three sets of tires already!
Well this a repost, I thought I had it sold locally but he backed out, before even looking at it in person.
This is a pretty rare balloon tire specimen in that it is a December 1953 dated frame Wasp not a Meteor. It's untouched in terms of the original paint patina. Mechanically sound and ready to ride.
Serial number D09155 (12/01/53 to 12/17/53 ------- D00001 – D20266) which can be tricky to date with the serial number on it's own, since it also was used in 1957. (source Angelfire.com) To verify everything, as shown in the pictures the fork is dated 54 as well as the crank set. When you reference the 1954 catalog you can also cross reference the fact that this was the only year the Wasp had the sweetheart sprocket combined with white painted S2 rims, and black Mesinger saddle. The bike is all original and complete with the exception of missing the rear reflector, and the fact that the front tire and rear tires were replaced at some point in its' 67yrs. Tires are a Good Year Speedway & Uniroyal Chain that are both in amazing non-checked condition. Pictures show the hubs and all the detail of the frame and paint condition, which as you can see it's a time capsule.
$450 plus shipping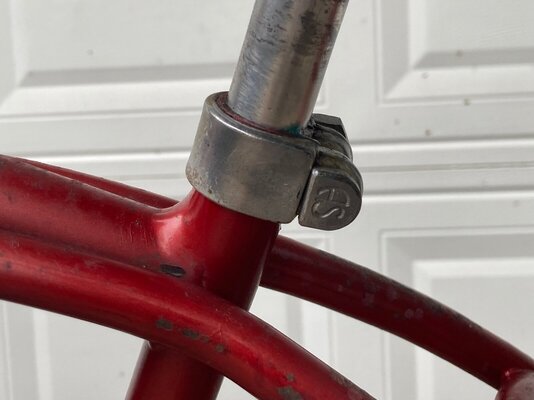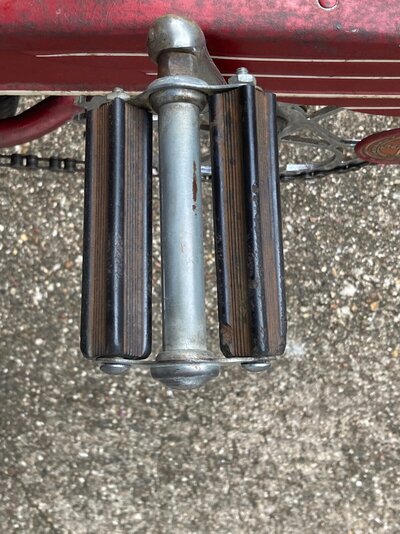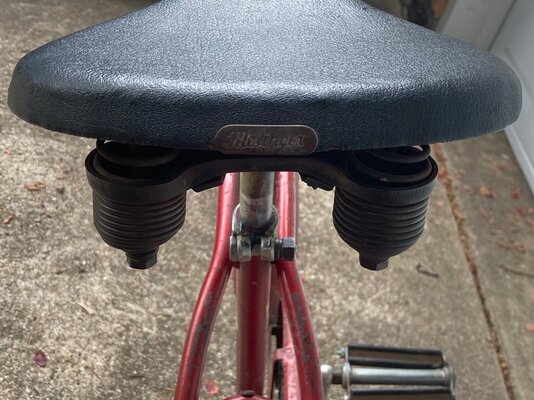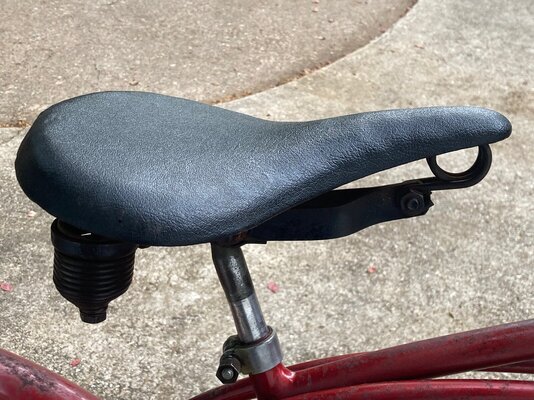 Last edited: