Wore out three sets of tires already!
This original paint balloon tire frame has sweet patina and it's in great shape with no rust through, bends or repairs. This only small issue is that the old
seat post
wedge is stuck in the seat tube. I decided to just leave it because it was not in the way and allowed the seat post to be lowered enough into the frame for strength.
Wards Hawthorne branded head badge, Cleveland Welding Company Frame, early 1950s.
$150 Shipped.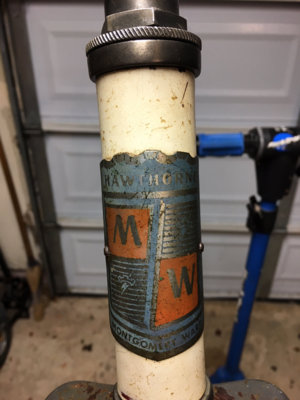 Last edited: