Wore out three sets of tires already!
$600 price shipped.
28" faux wood matte finish clinchers, 1907 Atherton rear hub and unmarked coned front hub. Non-stainless DT Swiss spokes used to keep the old look. Tires and tubes not included but can be for $100. They are Linus tires and Conti tubes.
Rear hub stops but it's not tight like a later Model D. It needs a replacement cone nut bearing which should help the driver sit flush better and stop a little better.
Feel free to contact with any questions.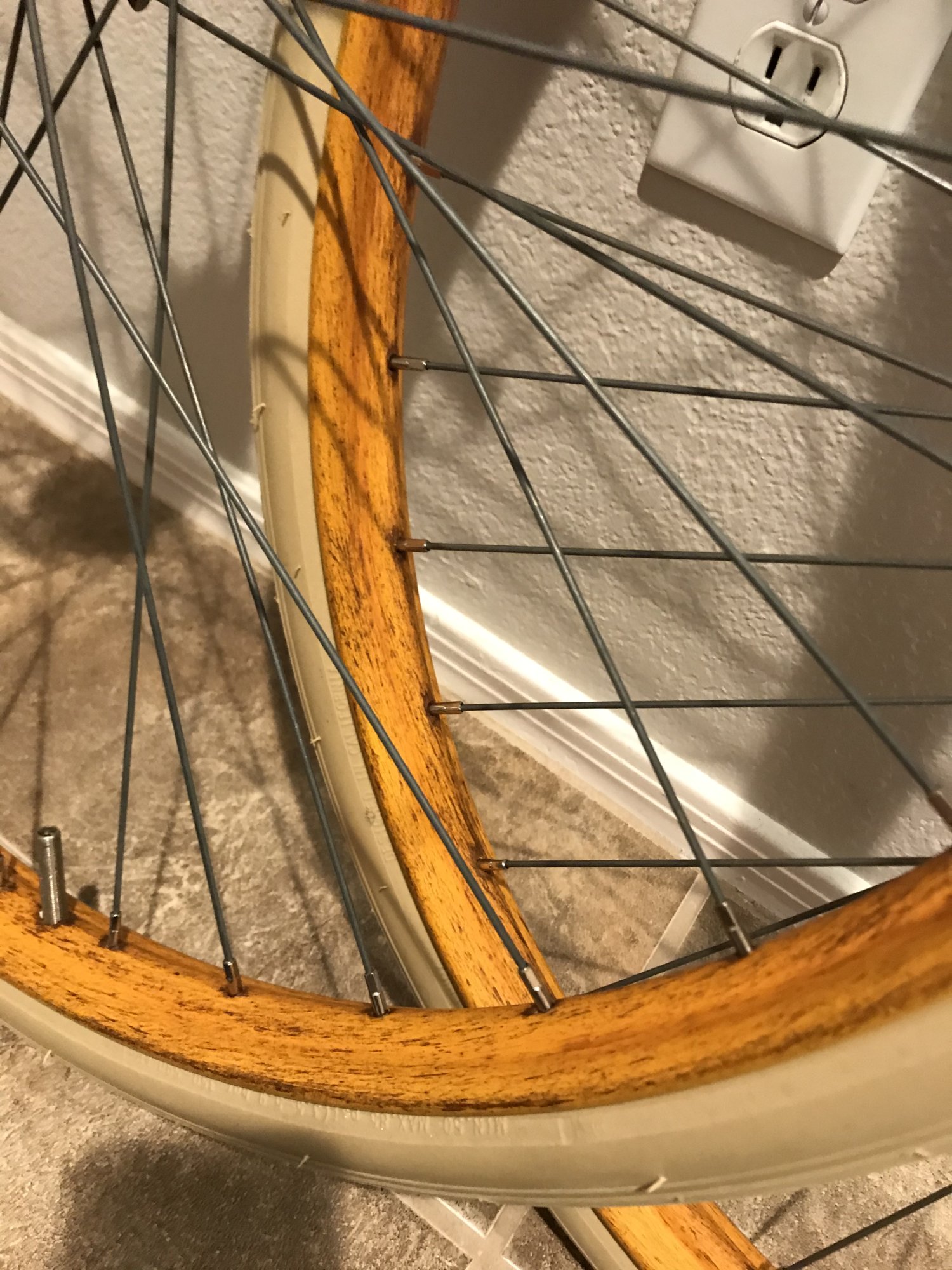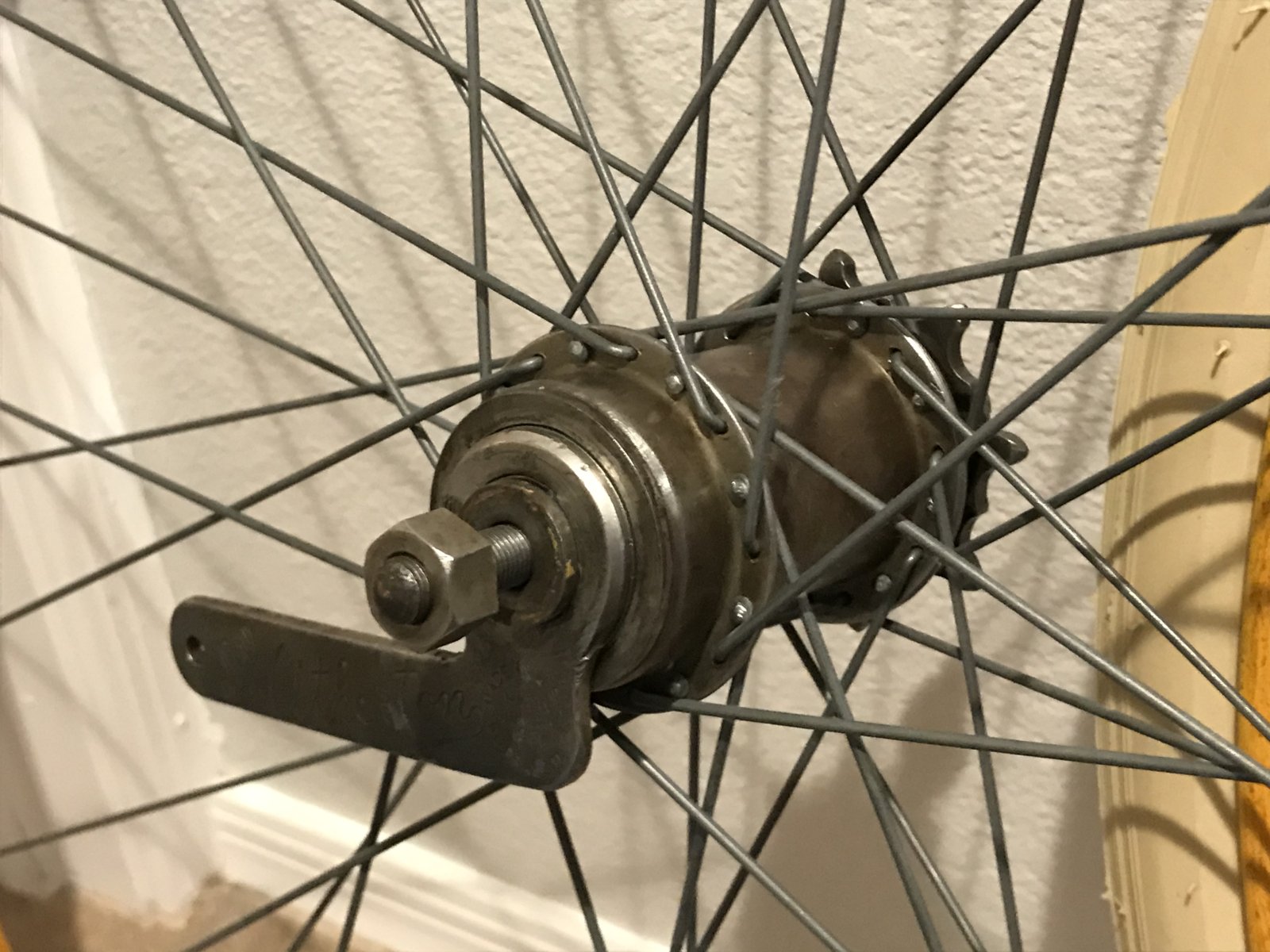 Last edited: