It seems that many of us are in search of alternatives to 28" singletube tires on our 28" bikes.
700c rims are a popular solution to getting a bike back on the road, but tire selection leaves a lot to be desired.
I'd like to get feedback in this thread regarding who is interested in a reproduction tread tire in 700c clincher size and what tread they would like to see produced (ie. Chain, Button, Etc.)
In your reply, please state the tread style(s)
Ideal color options.
How many pairs you could see yourself buying
An ideal (but realistic) price in mind as well.
Chain Tread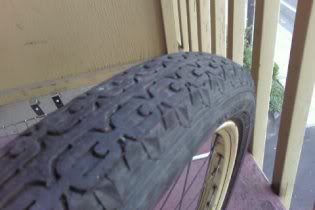 Suction Cup
Firestone Non-skid
Vitalic
Button Tread (Fisk?)
I'll start with:
Size/Tread:
1.5" Chain, 1.5" Button
Color:
Black, White
Quantity in pairs I would buy:
3
Ideal Price
<$70 per tire
Please include in your reply only the above four attributes and any additional comments you have on the subject. I'd like to keep the thread as clean as possible. Approaching any manufacturer with this information will be easier if it's organized.
Thanks guys!
-Brian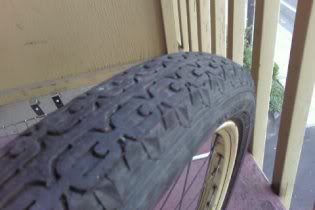 Last edited: