Wore out three sets of tires already!
I'm looking for 3 identical 24" wheels, or at least a matching front and rear coaster brake plus one mismatched front. They need to fit two 2.125" wide tires and one 1.75"wide tire, but most importantly, they need to be in good enough shape to disassemble so I can sandblast and powder coat the hoops and then reassemble using the same hardware. I don't care if the hubs and spokes are chrome, black or silver, just as long as the hubs and spoke on all 3 wheels match. I don't care if they're the kind of wheels you'd find on a cheap modern Walmart Huffy bike, in fact I'd prefer it, just as long as they don't look like
this
underneath the rim tape:
I found
that
hiding inside all 3 wheels I had originally planned to use on my MBBO entry,
Poison Apple
.
I'll be honest, I really don't want to spend a ton of money replacing the junk wheels I already paid $30 for, especially after spending as much as I already have on this trike, but I know that even if I don't have to pay much for the wheels, I know that any shipping will probably cost as much if not more than whatever I pay for the wheels.
So, if it helps me save some money, I'm willing to trade either or both of these Schwinn S7 26" rear wheels with Bendix coaster brake hubs I pulled off two early '60s Schwinn Hollywoods. They both need a hub rebuild, but as far as I can tell, the hubs are complete, and they aren't seized. They both have some minor surface rust, with one having some black paint splotches, but I think they could be shined up with some WD-40 and some steel wool. I could see a little rust along the inside edge of the wheels, but if you want me to remove the tube, tire and tape to get a better look, I can do that.
I need to get these wheels ASAP, as I only have until March 1st to get this trike done in time for the Muscle Bike Build Off. They need to be shipped to Tulsa, Oklahoma, but if you're close enough I could drive over and meet you. If you think you've got what I'm looking for, send me a private message with plenty of photos of the wheels, especially around the spoke nipples.
EDIT
I almost forgot! I have everything in this ad I'd be willing to trade (minus the 2 handlebars. Those are pending at the moment.)
https://thecabe.com/forum/threads/m...e-parts-and-handlebars-for-sale-trade.185150/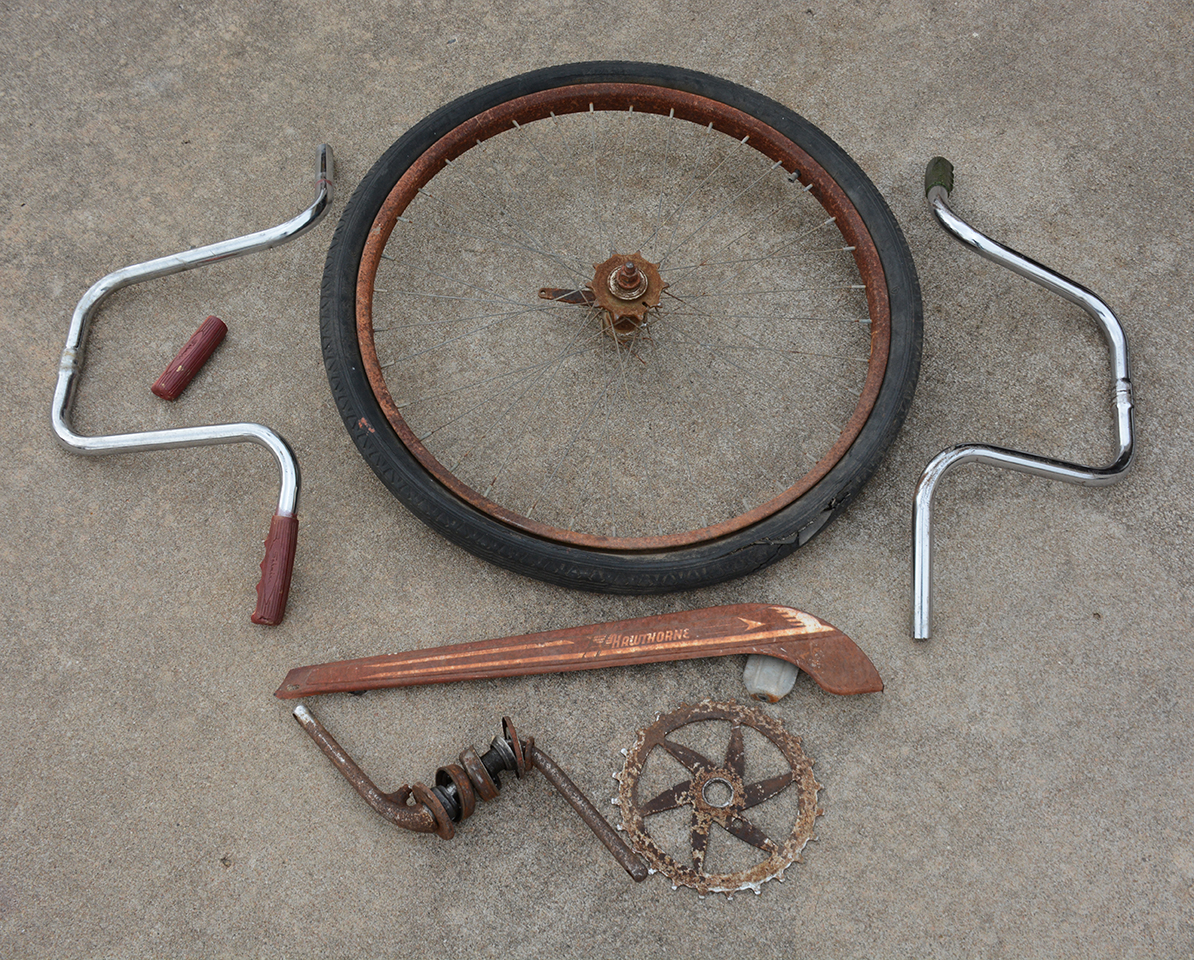 Last edited: