Wore out three sets of tires already!
Jun 21, 2016
648
40
Phoenix, AZ
$350 shipped, with the axles removed to ship in a wheel box. Doesn't include tires/tubes.
front hub I touched up with a little black paint to fix some flaking spots. I shortened the front axle about 1/2 inch to make it easier to fit into the 28" narrow forks.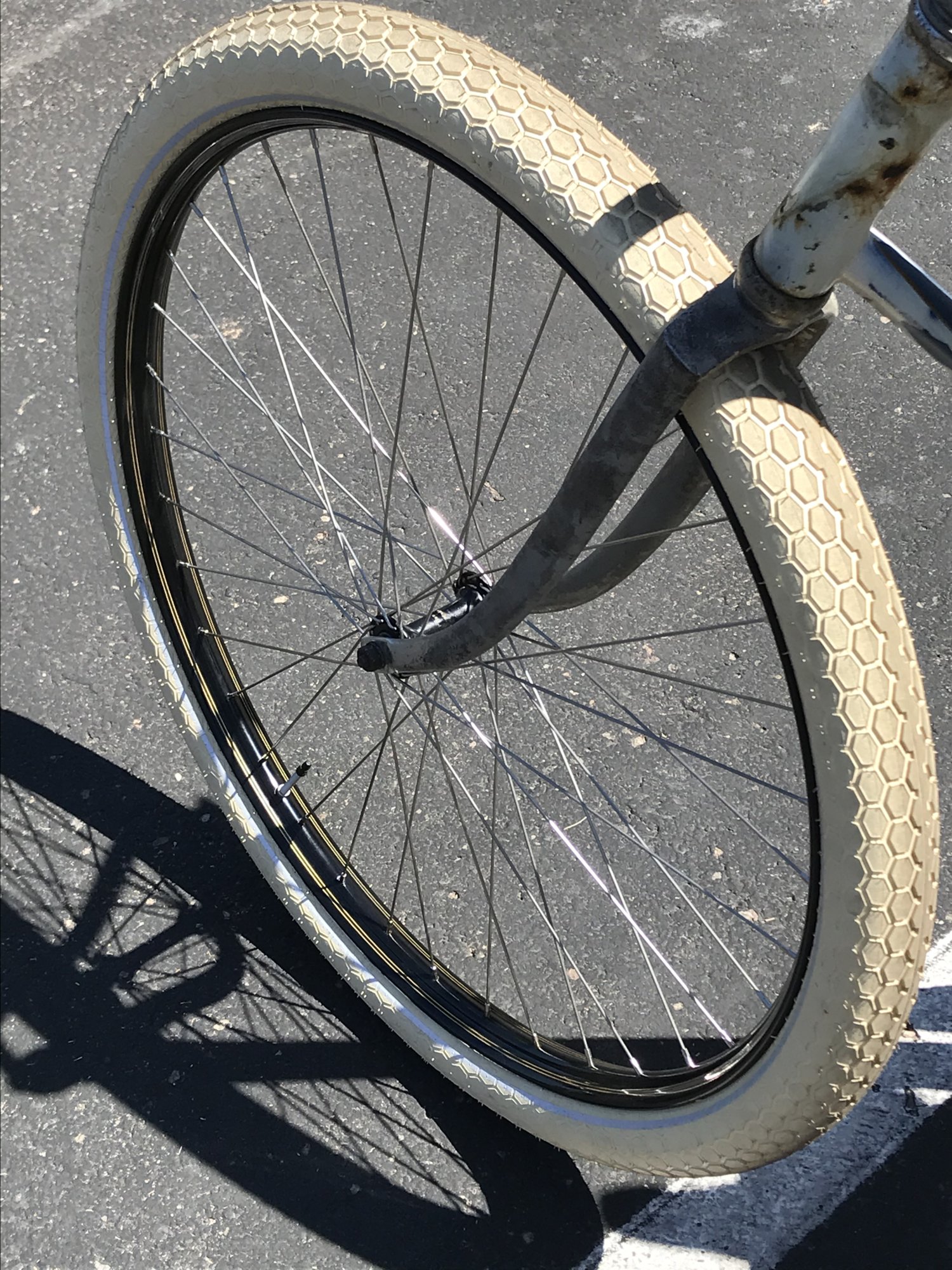 Last edited: