Finally riding a big boys bike
Here's a matching set, his & hers Monark built Hawthorn Twin Bar, recently found together on an old agricultural estate near Lake Michigan. The boys is 99% complete, missing only the dropstand clip/bolts and front fender light. Hers is missing the rear rack, handlebars/stem, dropstand clip/bolts. I was told somebody recently acquired the girls rack and handlebars stem on EBay, if you happen to have the original parts or have good replacements and are willing to deal — please pm me!
My goal is to rebuild this wonderful pair, keeping as original as possand keep them together forever as they've been together for the last 83 years! Noticing how his is in much better shape and hers has a lot more wear and tear, one could only think he never returned home to his girls...
I fell in love with these bikes at first sight especially when I found the opportunity to acquire both.
I plan the get them back to 100% riding conditions all while saving and preserving the time acquired rust and crust.
This will be my most difficult build yet as every fastener, spoke, etc is completely rusted — though the frames appear to very solid and straight. The ladies rims have had all the spokes completely rusted out — never relaced a wheel from scratch...
I am also curious what the"L" shaped brackets are on the men's bike mounted the dropstand and to the forward attachment of the rear rack (appear to have matching OG paint). Also, some strange locking device on hers on the left chainstay..
Thanks again in advance for any insight, advice, or help with parts!
Cheers, Josh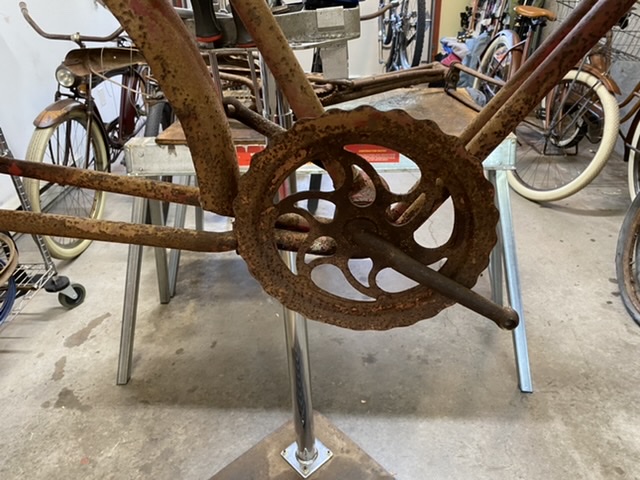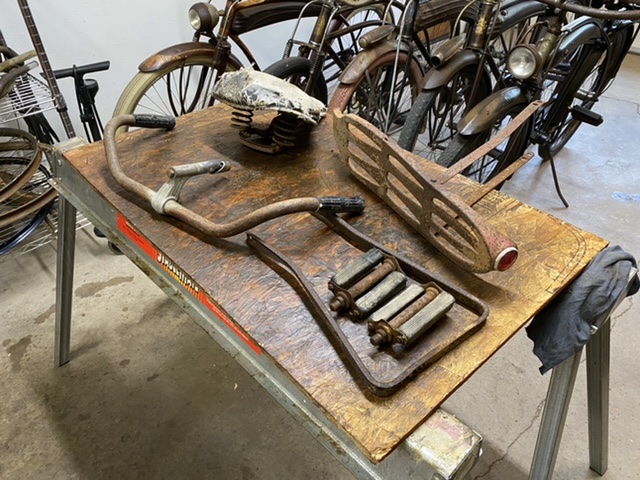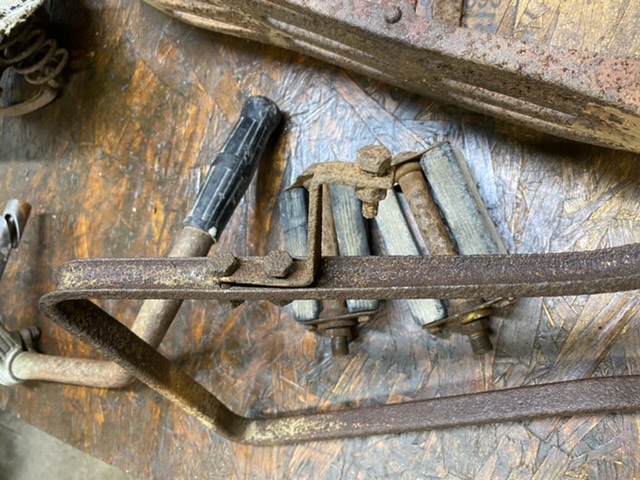 Last edited: