39 Original Paint Mead Ranger
Very Solid Bike-
3 Gill tank is Solid - Bottom top Extc. There is a hole I noticed about the size of lead pencil tip in the door.
located lower portion of door below "E" in Ranger . Other wise the balance and inside door is solid as seen in photos.Zero other Besides this.
Inside Tank Original Arnold Schwinn Wiring Diagram-
Mead Scripted Seat .
Very Nice Delta Horn - Comes with OG Wire with Connectors and only lower portion of Button.
Great Peddles Not Repop
Delta Fender Light is Excellent .
Rear Jeweled Directional or stop light mounted on rear chainstay.
99% these are Og Cream Coke bottle Grips Not Repop
Believed to be OG Chain WW Tires Not Re[pops
Locking fork with Key.
Great Rider.
$3500 Shipped or Reasonable offers please.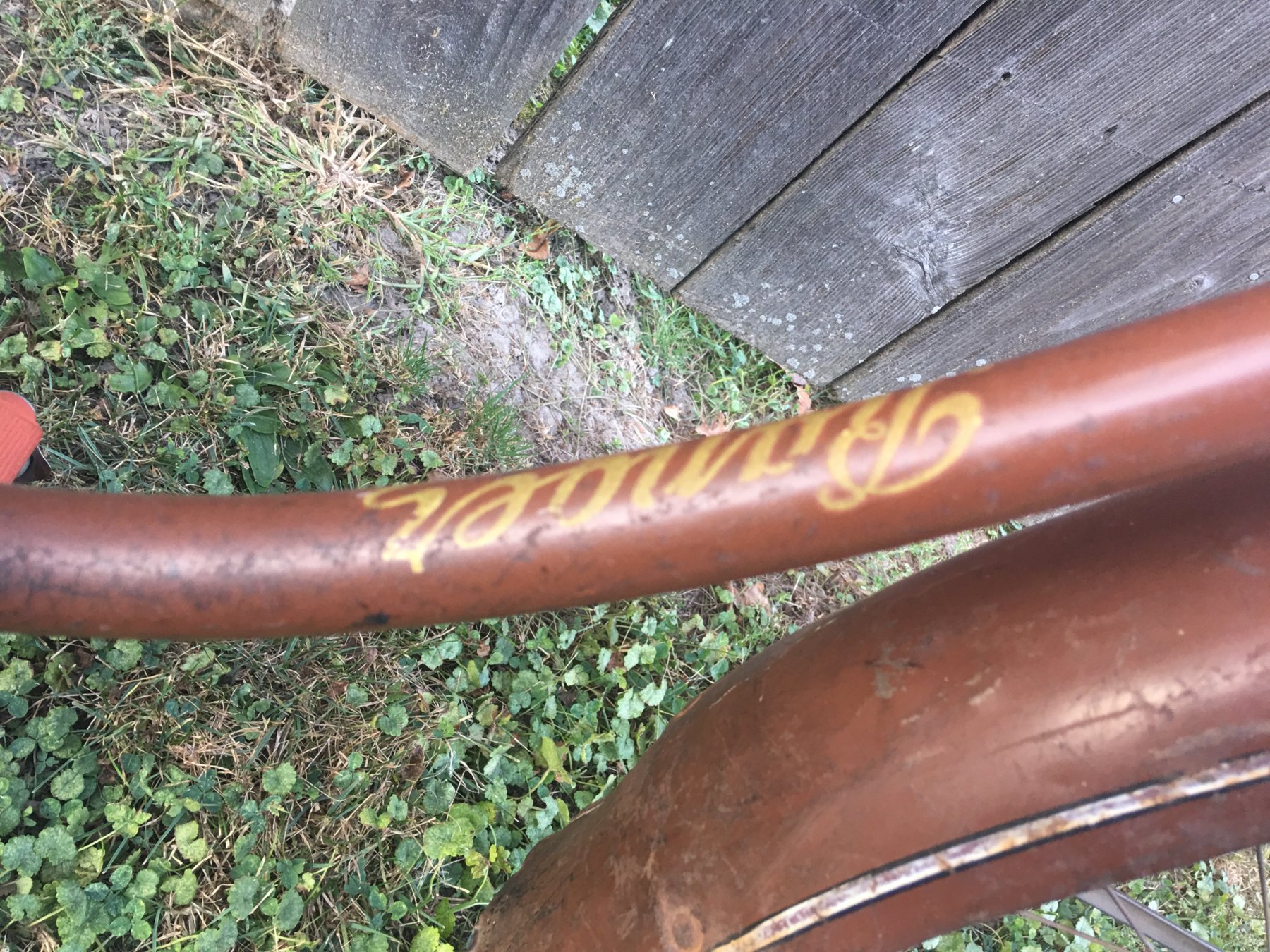 Last edited: