Finally riding a big boys bike
Alright Fellers, another Elgin Twin finds its way to the market for you this fine Wednesday.
FIRST 3 Pictures are as shown of how it currently sits. The following pictures are detail shots up close and progress of the build as a whole.
Parts are as Follows:
PROS
-Correct front and rear wheelset with Finned Hubs
-Elgin brake arm
-Correct brake arm strap
-Correct Bars and Stem
-Correct Guard (For Twin 30)
-Correct Deluxe Men's Crank-set with Matching Deluxe Crank Hardware and Headset Hardware
-Correct and decent cond. Saddle with both side bumpers accounted for.
-Correct style over the fork fender set off a later model 4Star Deluxe Elgin.
-Correct Chain Tensioners, both accounted for and straight.
-Correct BB Rocket Shroud, complete, undented and solid.
-Correct Original Head Shroud in Original Paint off a '39 35th anniversary model that was parted out here some months back.
-Proper (correct?) Seat Post
-Original Seat Post Clamp.
-Correct Knuckled Twin Bar Side Kickstand, works great, whole. Solid.
-Frame unwelded. No cracks. No breaks. No putting rust. NO PROBLEMS.
-Shroud fits like a Glove. No fobbing or reworking,. No adjusting needed. Slides right on.
--------------------------------------------------------------
CONS
-Some screws to shroud are not original but an exact match to threads and fit snug
-Backing bracket to Guard is made from recycled brake arm strap but fits snug without wobble or issue. ( The flange that would have been the loose piece wasn't with it, so I made my own).
-Tires are not correct for the era or model, but sound and presentable as riders.
-Fenders could use a little dent control, but they don't wobble, rattle, shake or rub AT ALL.
-Could still use Torpedo Light on front fender
-Hunt Wilde Grips and pedals are not correct, but included and suitable for riding
-Screws for front fender are not original but a snug fit without cross threading
This bike took a while to assemble as they all seem to, the harder the parts are to source. It all came from sound sources and I stand behind my synopsis of assembly.
Truss Rods, rear reflector, grips and pedals are all INCORRECT. But included if desired for no additional charge.
ANY FURTHER PICTURES CAN BE TAKEN BY REQUEST! PLEASE FEEL FREE TO ASK!
I would LIKE to sell it whole, but with enough interest, I have no choice but to let it out in parts. It's funding a car I use for Daily.
Always start High I guess.
999$ shipped OBO
Flying Zombie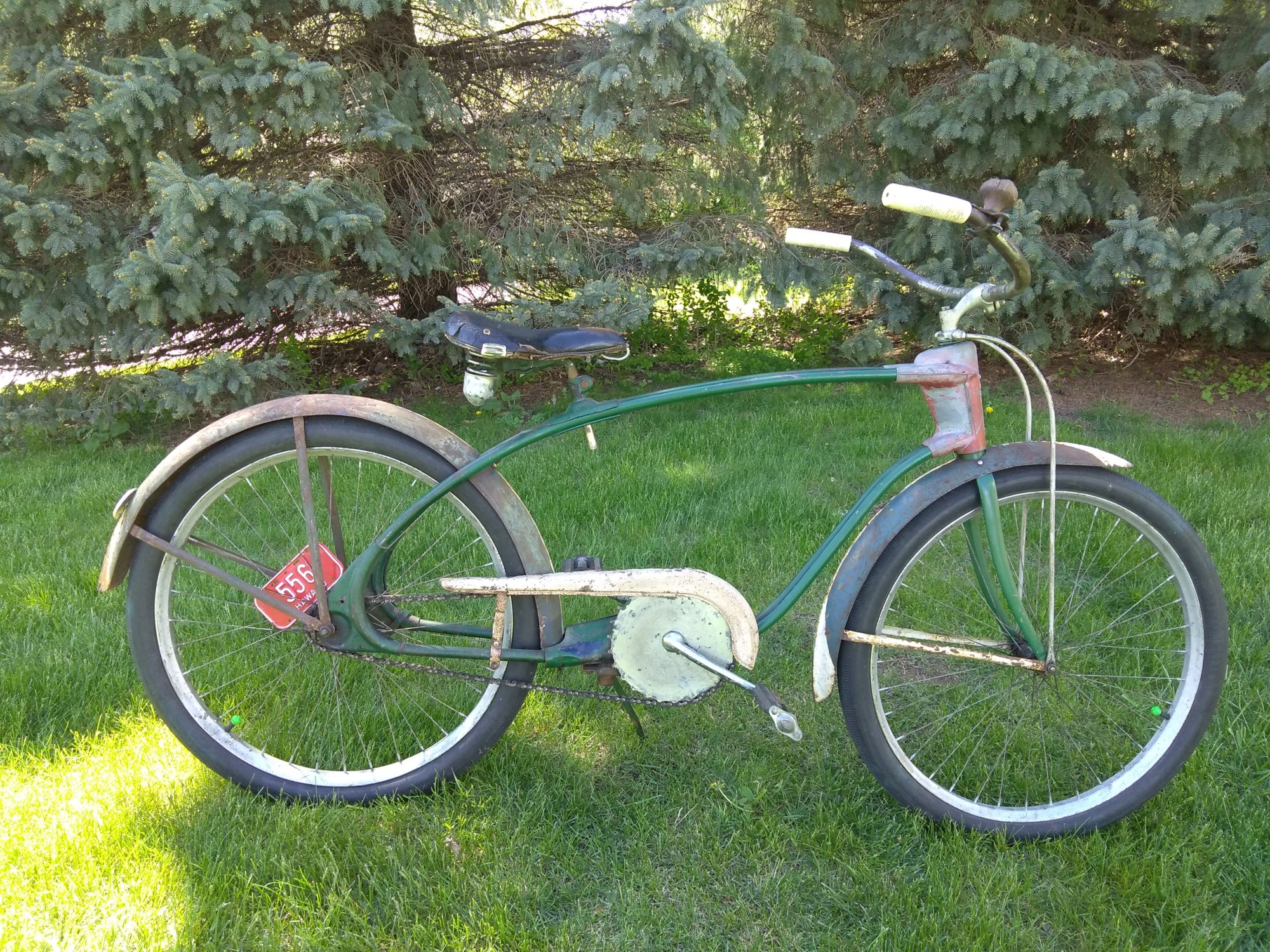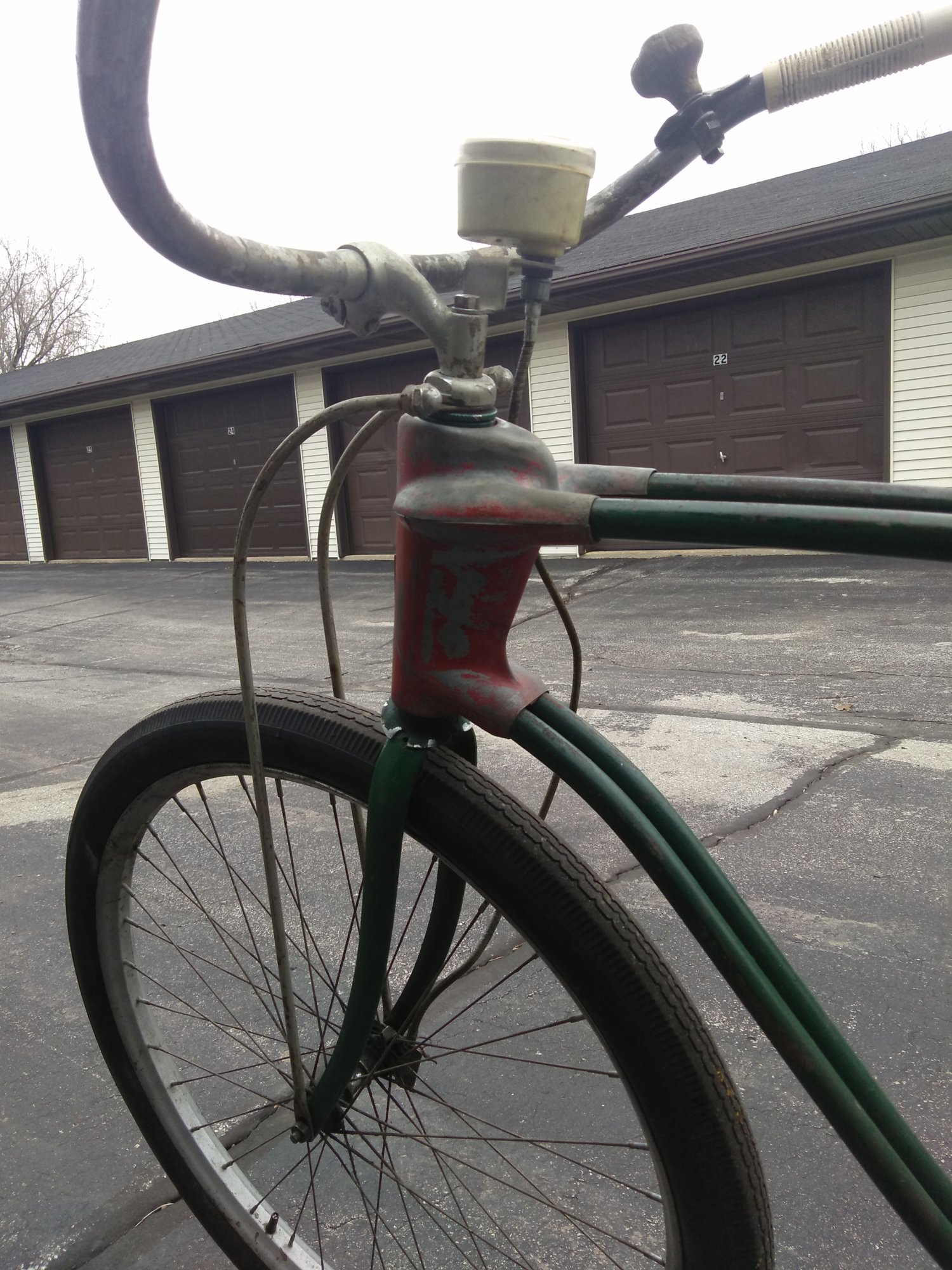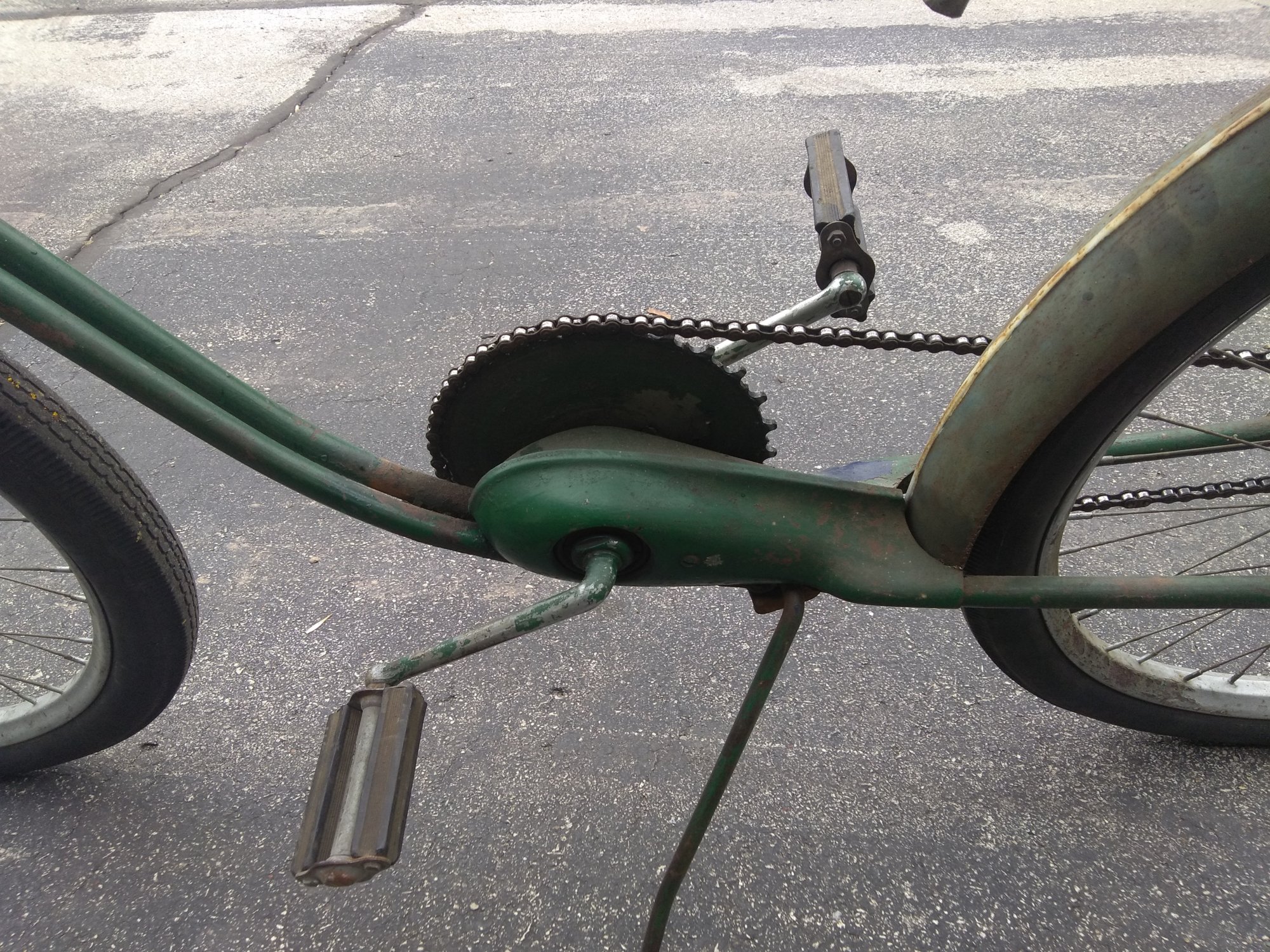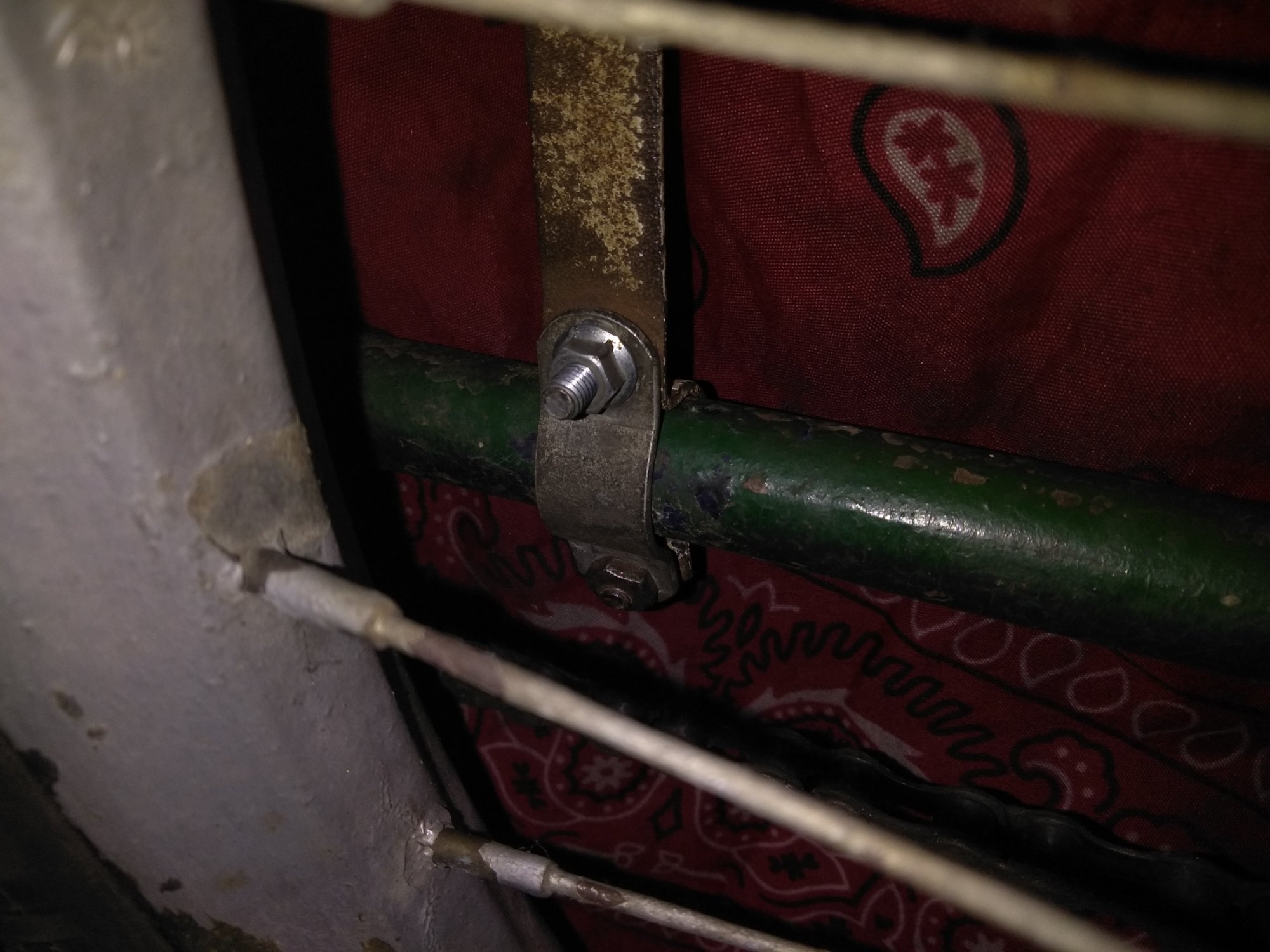 Last edited: