1. Original paint maroon truss fork with rods. Non locking fits 1935-41. Pictured far left. $150 plus shipping.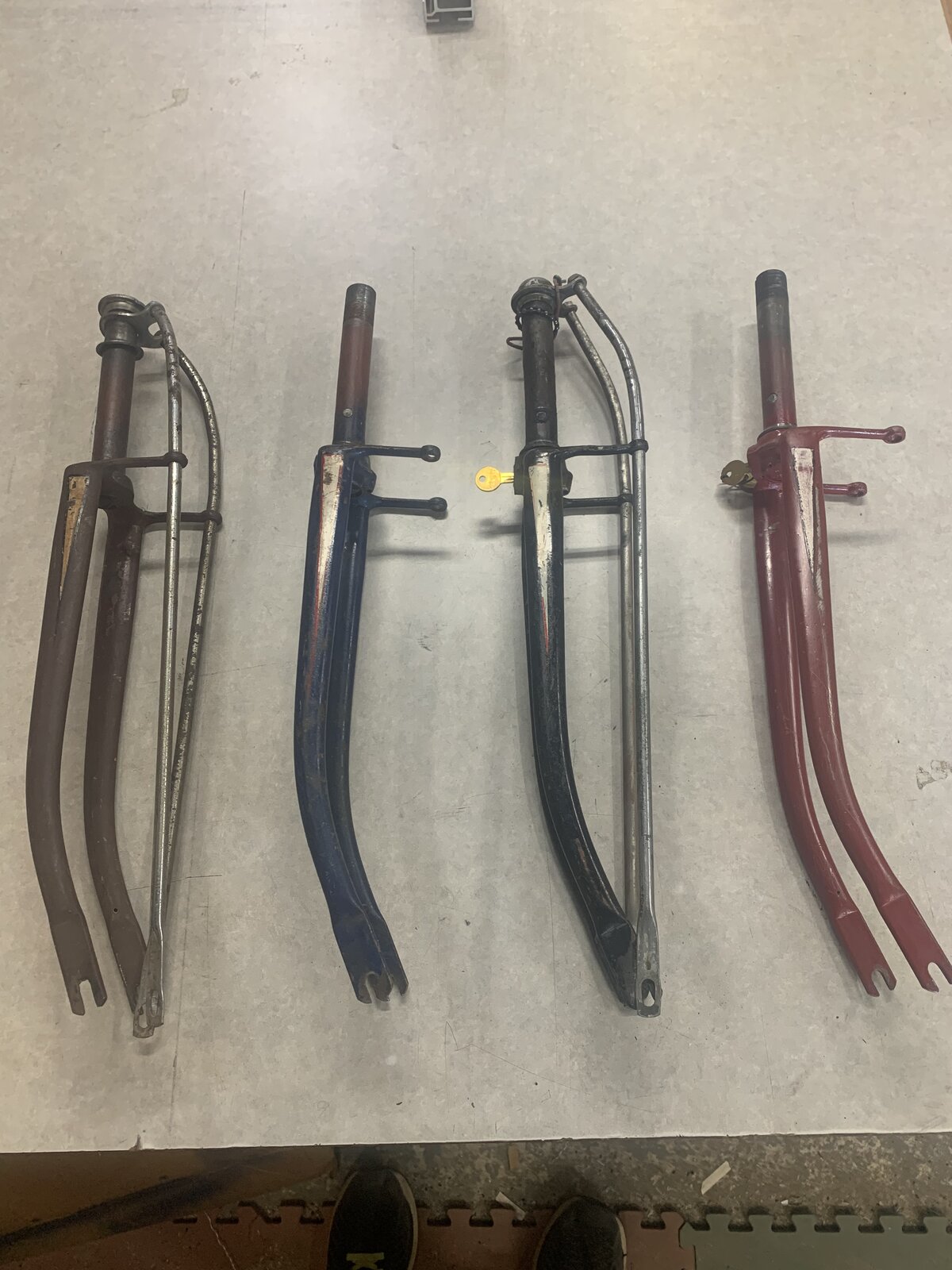 2. 1936 locking cobalt blue truss fork. S O L D SOLD!!!!!!!!!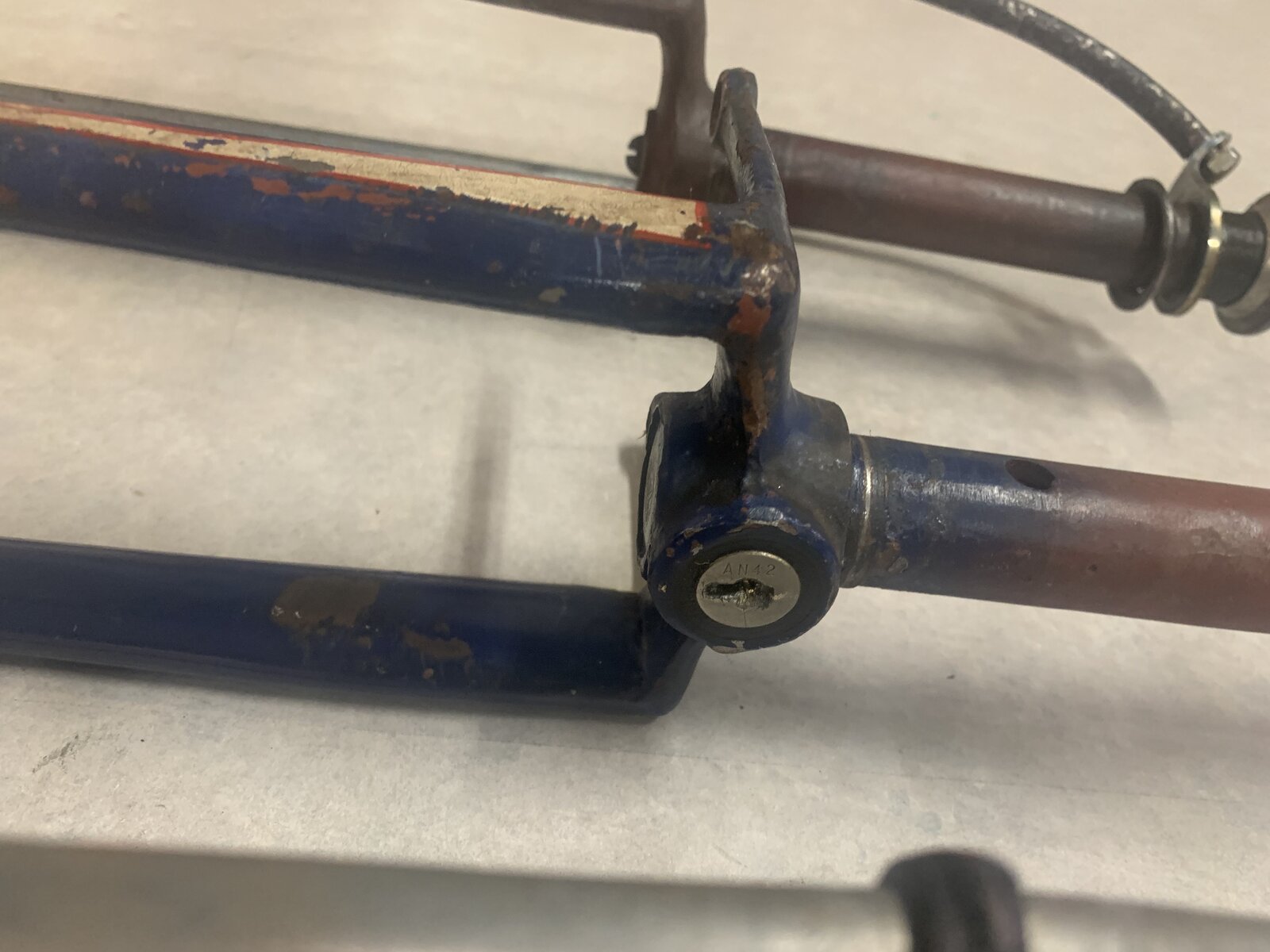 3. Original paint black truss fork 1936. Includes truss rods , non original key and headset parts SOLD S O L D !!!
4. Repainted red/ ivory patina matched to bike I did several years ago! 1937-40 w non original key. No hardware-sorry! $75 plus shipping.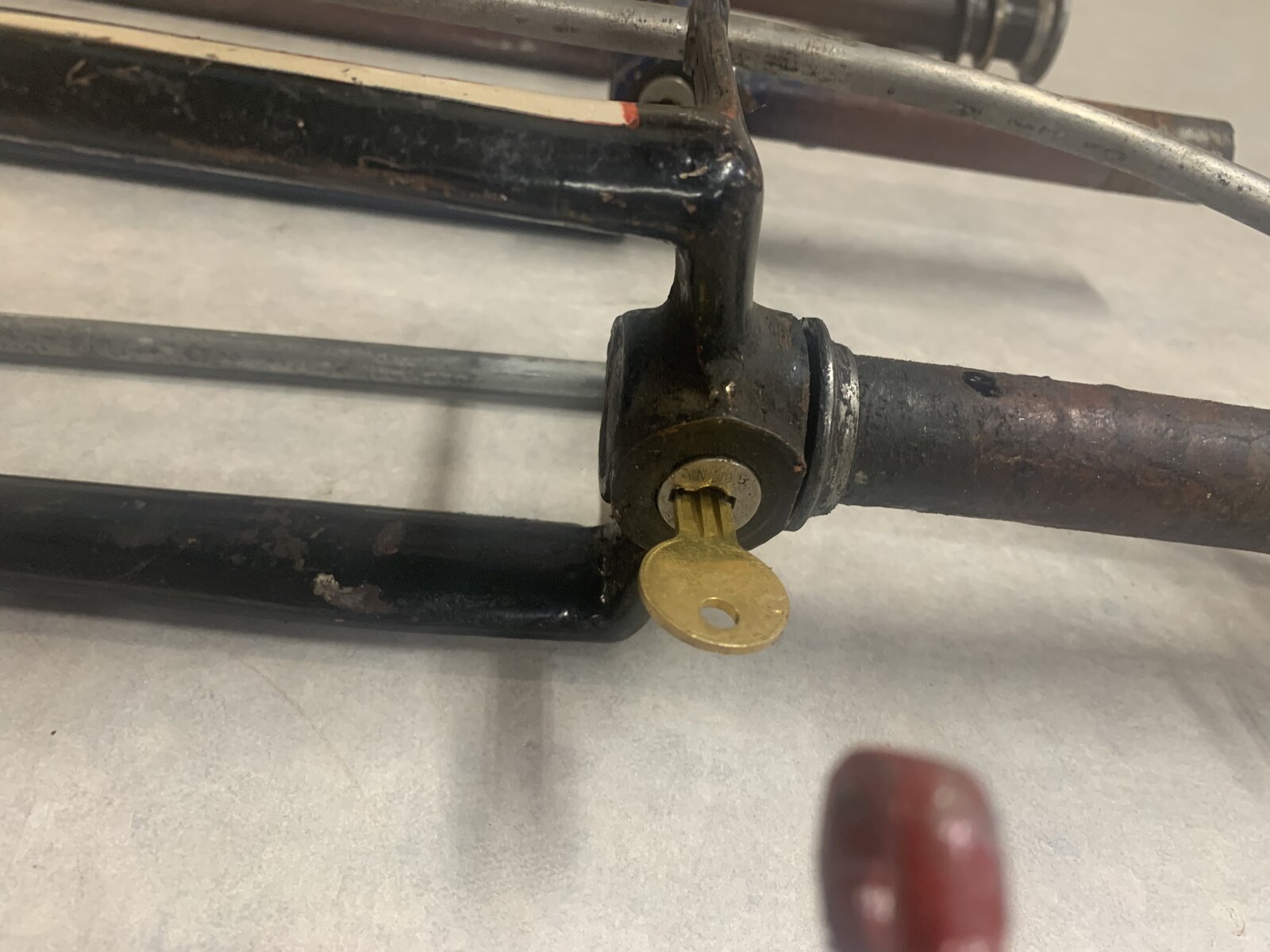 Last edited: