Finally riding a big boys bike
Shipping

Buyer pays EXACT ! Shipping cost .
Schwinn Cycle Truck on DOND. This bike is solid. Had it for quite awhile. I have done nothing to it since purchase other than the nameplate. I bought the nameplate from Larry and Harv at Memory Lane many years ago. It's not correct but they said it would look good. They were right! They where such good buddies. Bike never had a front basket since i've owned it .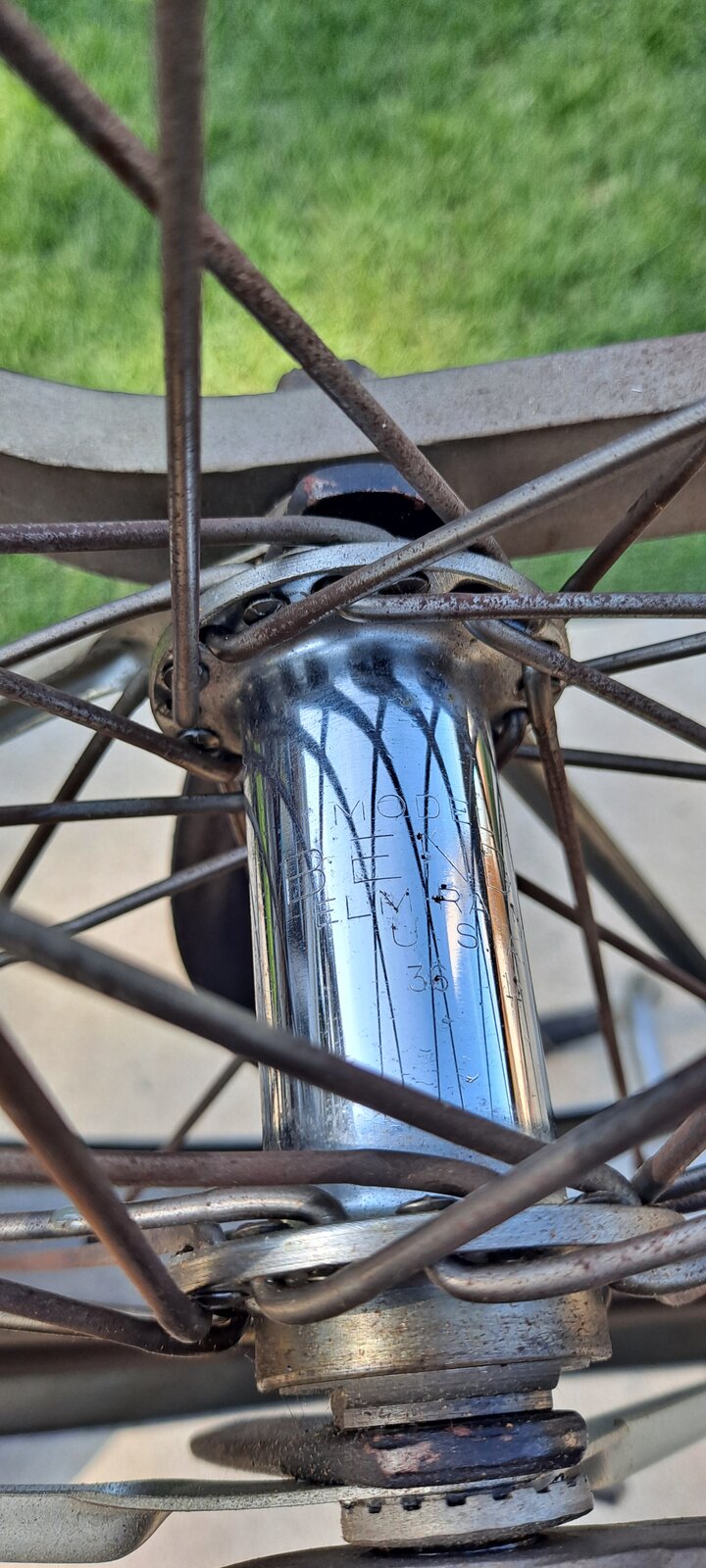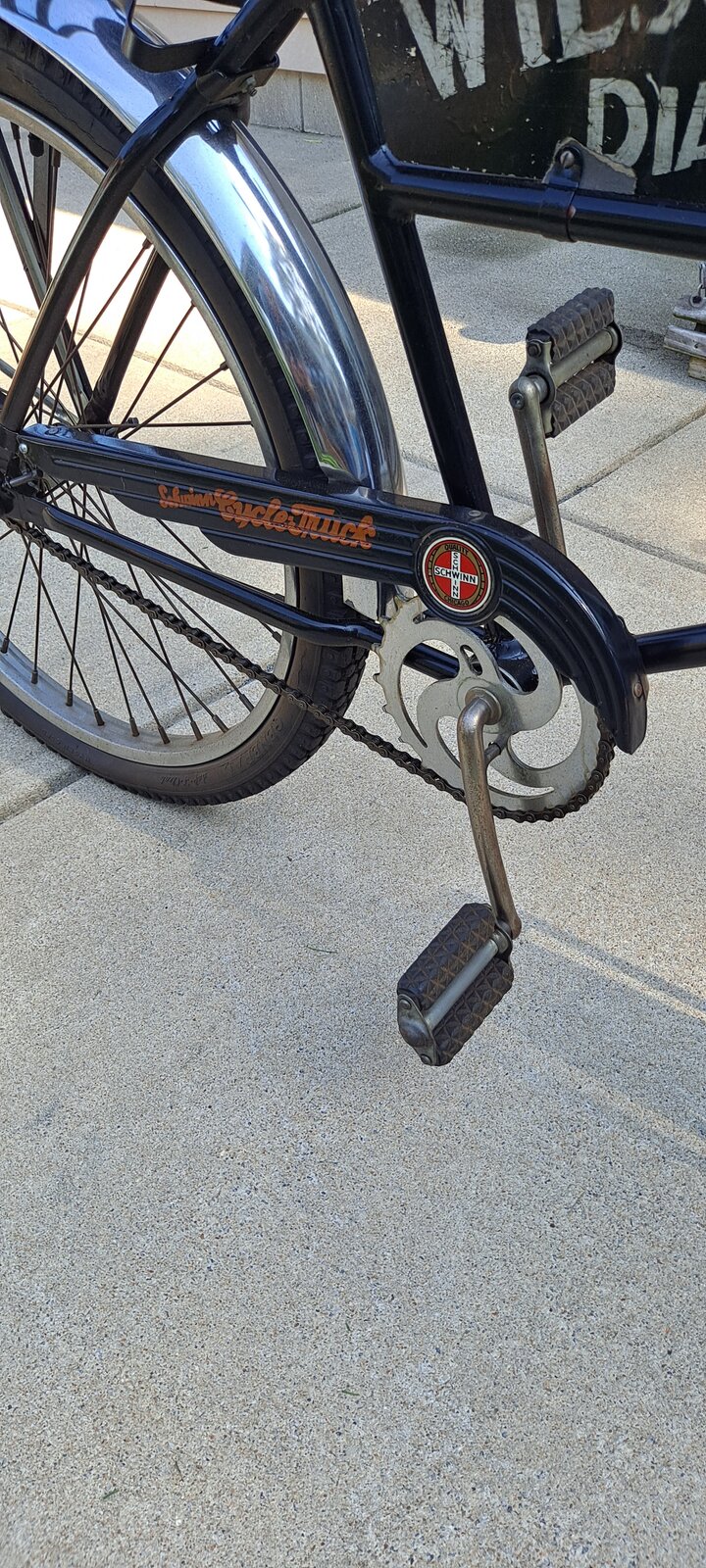 What you see is what you get. Original signage from that period. I was told fenders were not correct. These were on when I purchased it but in great shape. Bought from a person who delivered breads and pastries from the bakery here in my hometown many years ago . Selling due to space . Bid with confidence. If I sale great ....if I don't no problem. Shipping is outrageous. This is a heavy USA steel bike. Recently shipped a bike to California and it was over $500.00. Buyer pays for all shipping .