Hi all! I've read many threads on this forum for several years but never actively participated but hopefully that is about to change. This place is a treasure trove of valuable information.
I obtained my first balloon tire bicycle! I found this in an antique store and I couldn't believe my eyes and I had to have it. It's an Elgin Four Star Deluxe Ladies bike. According to the seller, the year is 1941 but I'm unsure. Pretty sure I can determine that by identifying a letter in the serial number but I can't seem to find one? If any of you guys can help me out with the correctness and the age of the bike I'd greatly appreciate it.
The bike is pretty rusty but from the looks of it, it's 98-100% complete with all original equipment and tires.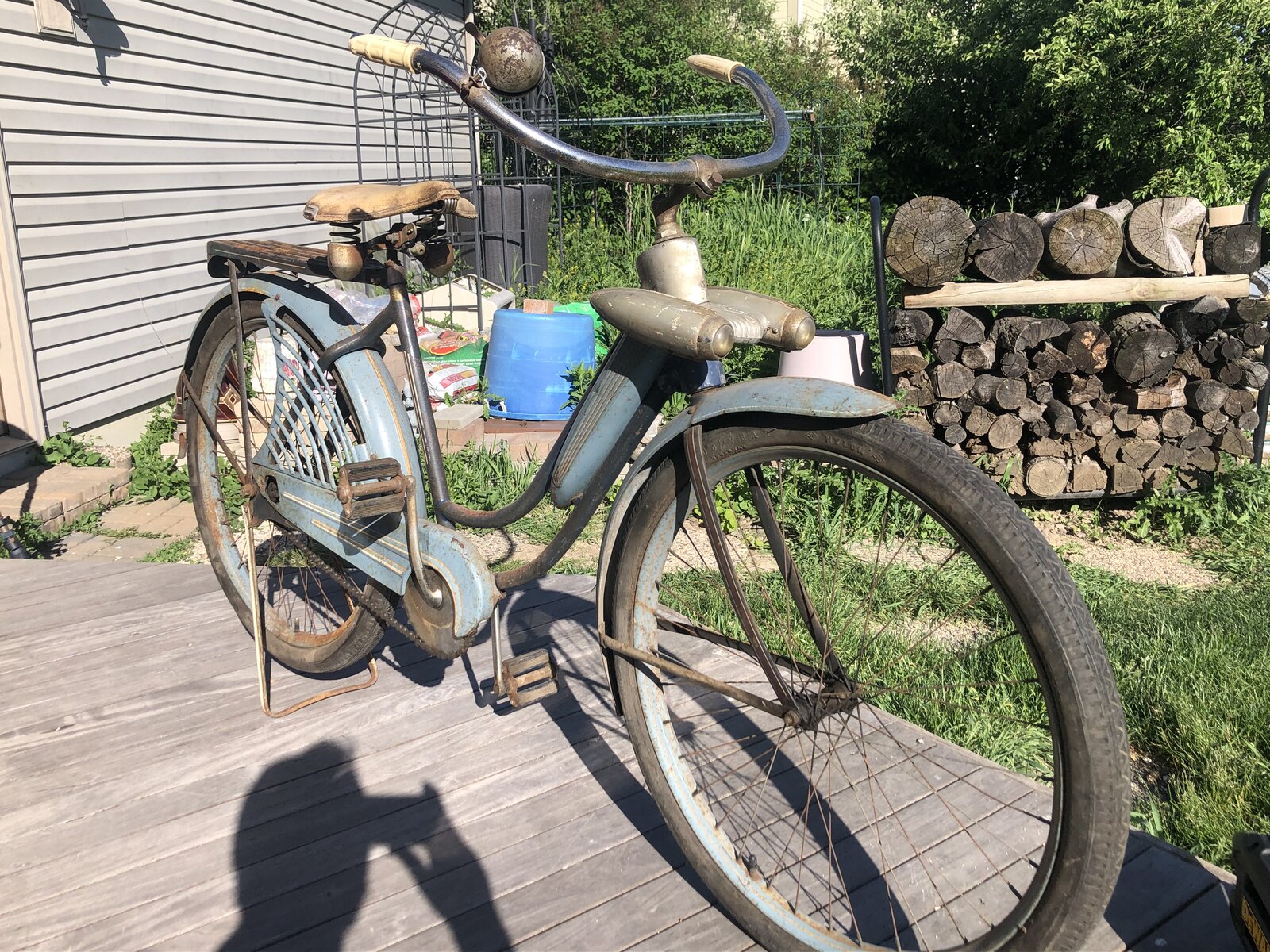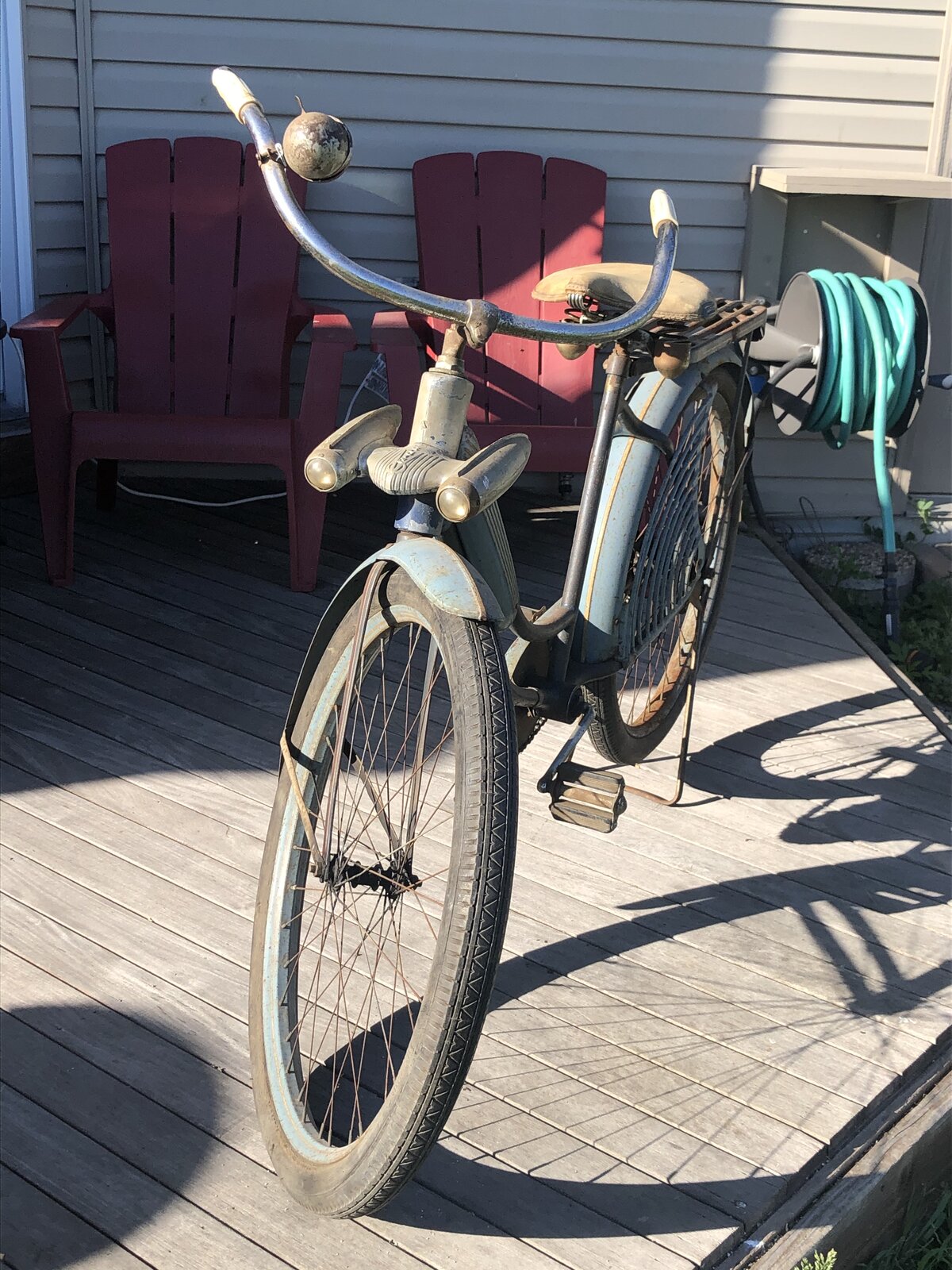 Ive started taking the bike apart and have begun cleaning things up. Lots of time with 0000 steel wool and the chrome is shining up nicely. Gutted the tank's electronics and to my surprise no batteries were left in so it was saved from any serious cancer. I tested the bulbs and horn and they still work. So far I threw in a D-Cell for the taillight and got it functional: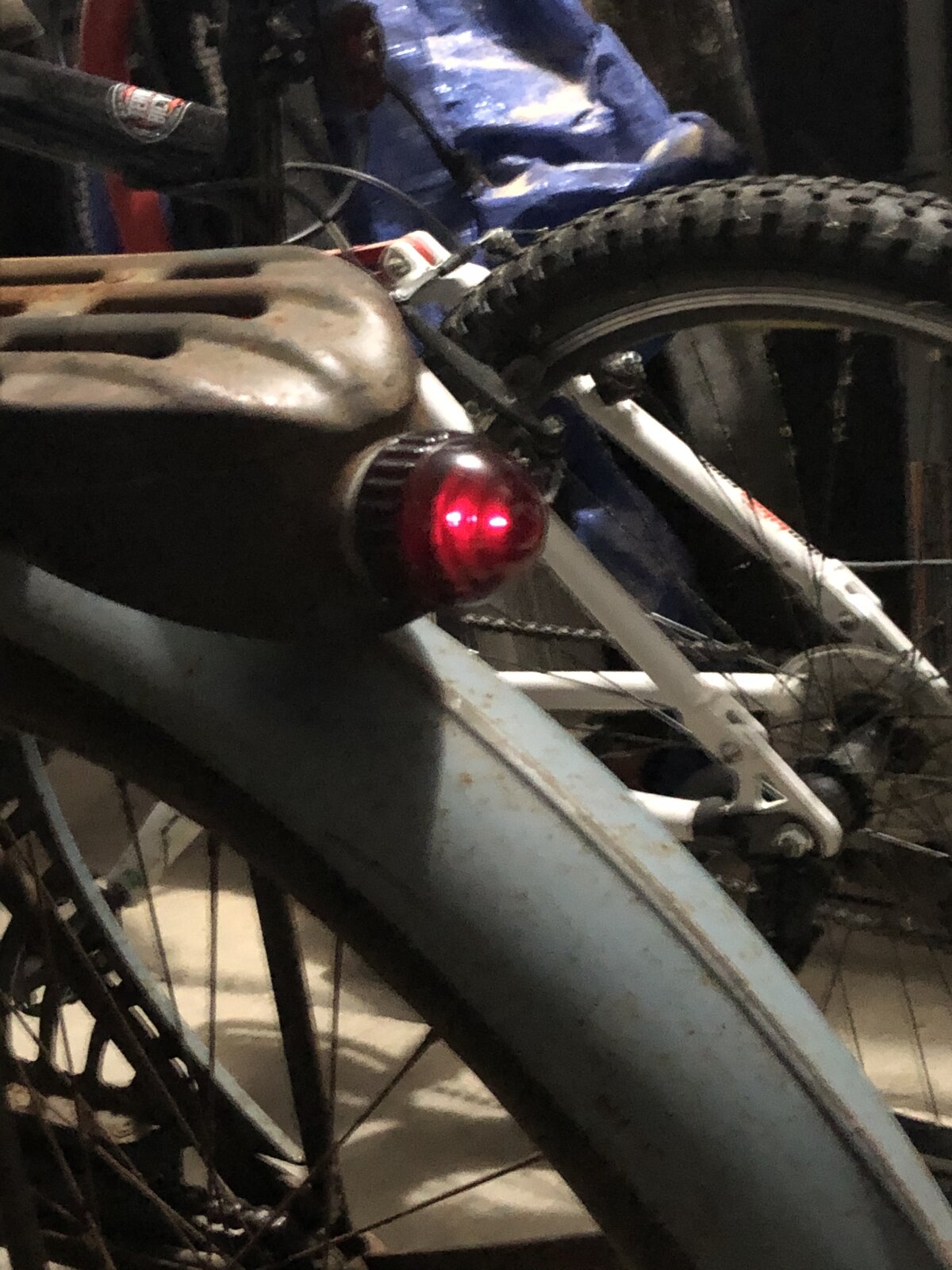 There is some ugly gray/silver paint that was brushed over the light assembly that I'd like to remove. Is there a good way in doing so without damaging the original paint underneath?
Again, I'm glad I'm posting here once again. I've had a couple of old bikes but ballooners is where my interest really peaks!
Last edited: