I'm the Wiz, and nobody beats me!
Alright, Mike!
That's a great looking example.
My bike came with a black seat, but since it's Green with Ivory trim, I wanted to get the Ivory saddle that is listed in the spec sheet.
I ended up buying a whole other bike, just to get this saddle.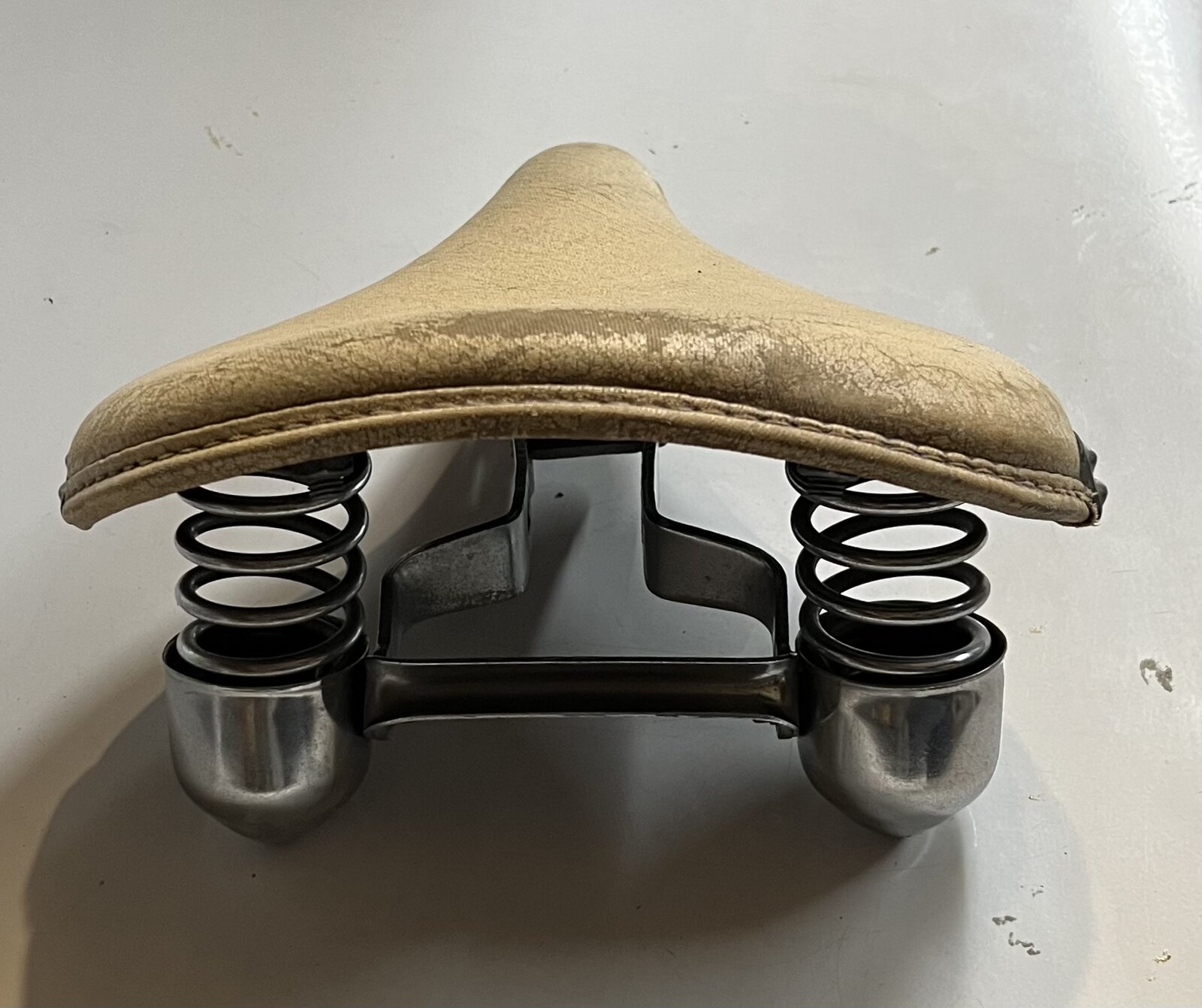 Oddly enough, it had a black chassis, while the black seat had the chrome chassis.
So, I switched the chrome chassis on to the Ivory top, and Walla!
Now I've got the saddle of choice that every fashionable young American girl wanted in 1940.