Finally riding a big boys bike
Mar 18, 2016
309
Spokane, United States
'41 Schwinn Liberty straight bar. I'm going to get back on my car restoration project and would like to free up some funds. I purchased this here on the cabe. Frame is original paint minus 2 or 3 little chips were touched up with black in the past and a little touch up inside one dropout. Back fender has old hammer and dolly work. Maybe a roller would clean it up? Front fender has old HD stencil that I left on. All paint has been lightly polished and waxed. I added the silveray to the front. The rack is an original paint postwar top with Jafco's amazing prewar legs. Chain guard has more old dolly work. I touched up the black in the circle, added a new water decal and aged to match. Everything is original paint other than what I've described.
Seat is a great sliding rail mesinger with a really nice clamp. I believe the rear light is a reproduction with a glass schwinn script lenses. Crank is stamped '41. Pedal blocks are repops but I have the original worn black ones if you prefer. The original Lobdells had very little chrome and needed some TLC so I put together a set of new drop centers with stainless sapim double butted spokes, hi flange hub and an excellent new departure rear. Everything is fresh and regreased. Tires and tubes are new. Chain is a beautiful diamond.
I really don't have time or interest in shipping but I can help you work out a deal with one of our fine local bike shops. There are several in my area.
Pricing-
$1,200 as it sits
-$200 with original wheels instead
-$100 without rack
+$100 with Schwinn script reproduction crossbars and new jeweled coke bottles. No parts are for sale until the bike sells. Really don't need trades at the moment but do have a soft spot for a brown/tan postwar schwinn or a two tone turquoise hornet deluxe from 55-56.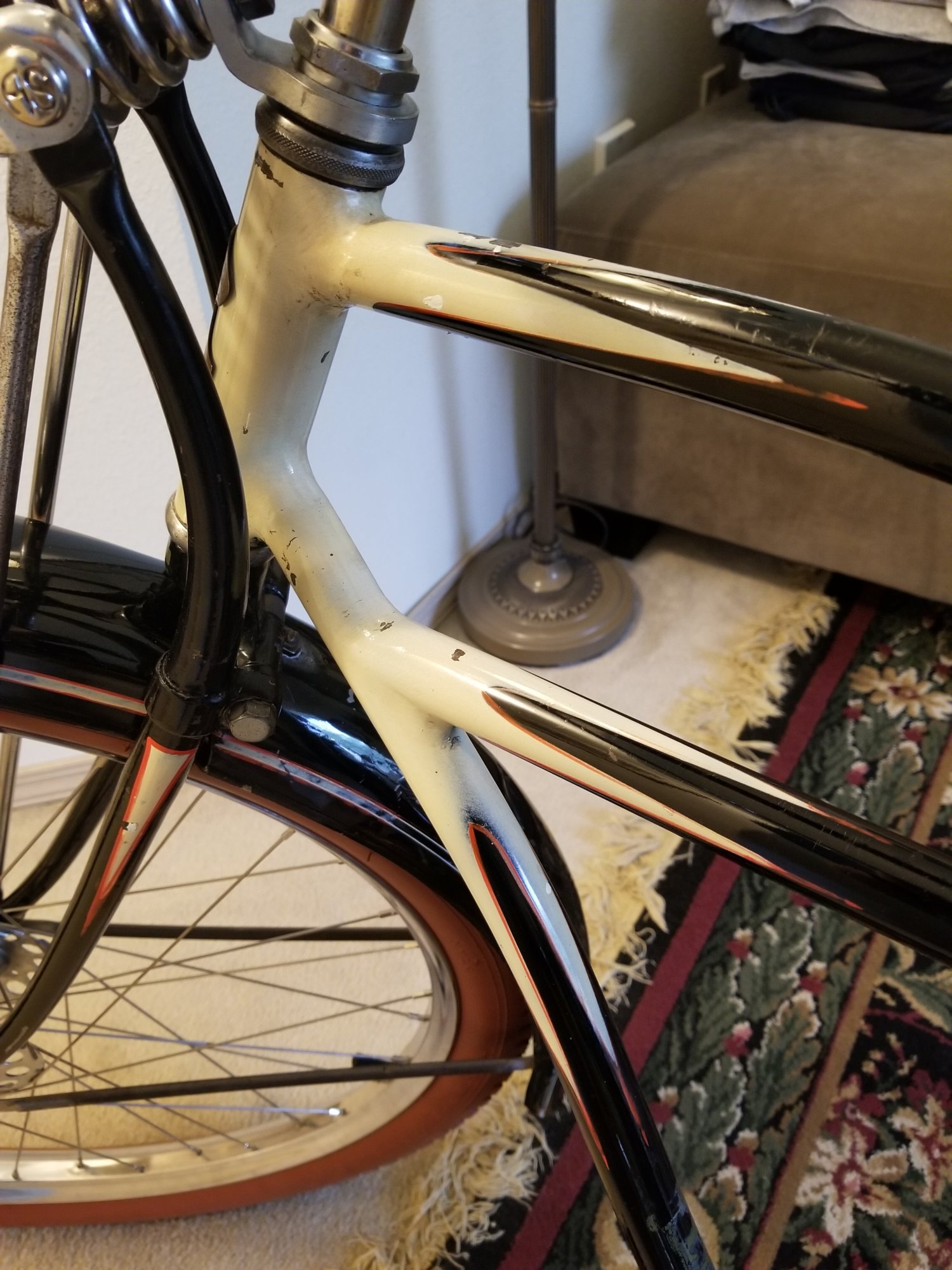 Last edited: