Jul 29, 2015
2,209
5,026
West Coast
I'm new here and already learned so much. Bought my bike 20 years ago for $300. It came with some wrong parts, and was spray can painted. The springer at the axle was installed incorrectly with the parts on the outside instead of the inside. I found that out from digging on here. Thanks. I would have loved to restore an original patina bike, but that's not what I have. So I decided to repaint with some colors from the time period. Since I recently retired, I needed a project.
Here's what I started with.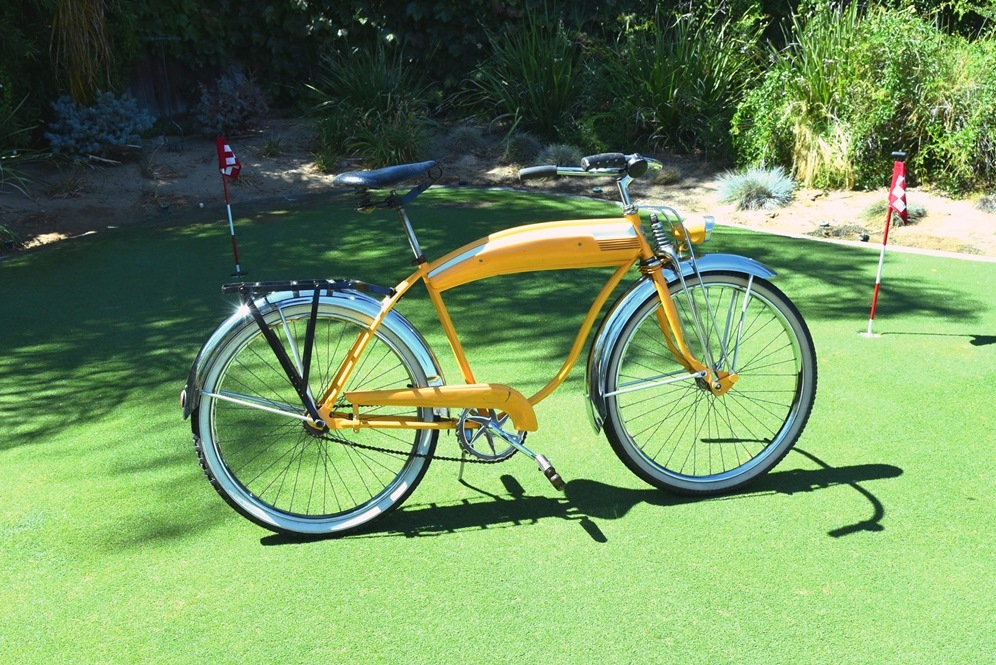 Took it down to a shop and had it media blasted, and had the tip of the fork powder coated the secondary color.
Here are the colors I chose.
Will probably add some subtle pin striping on the tanks and chain guard.
In the process of cleaning the chrome and deciding if I want to re-spoke the wheels with more shiny ones...also unsure of tires to use.
Getting ready to put it back together.
It's a fun bike to ride.