this is a 52 Super Deluxe
Great patina
Split rail crash bar on seat
Studded crash rail on tank
Large front train light with good og lense
Chrome Skirted rack.
scripted jeweled monark pedals
Of Goodyear whitewalls
( back one holds air front one does not , it was a shame that the person I bought it from tried to air up tires prior to pick up and blew a hole in front tire )
The gentleman I bought this from owned for the last 35 years of her life
This bike is og and Uncleaned.
Inside light is solid small deterioration on lower inside - minor
Battery tray in light is only problem
Rusted but all there. ( someone removed batteries at right time )
Inside tank is all good and solid - light light surface rust - normal
This bike should clean up very well if desired.
$450 plus shipping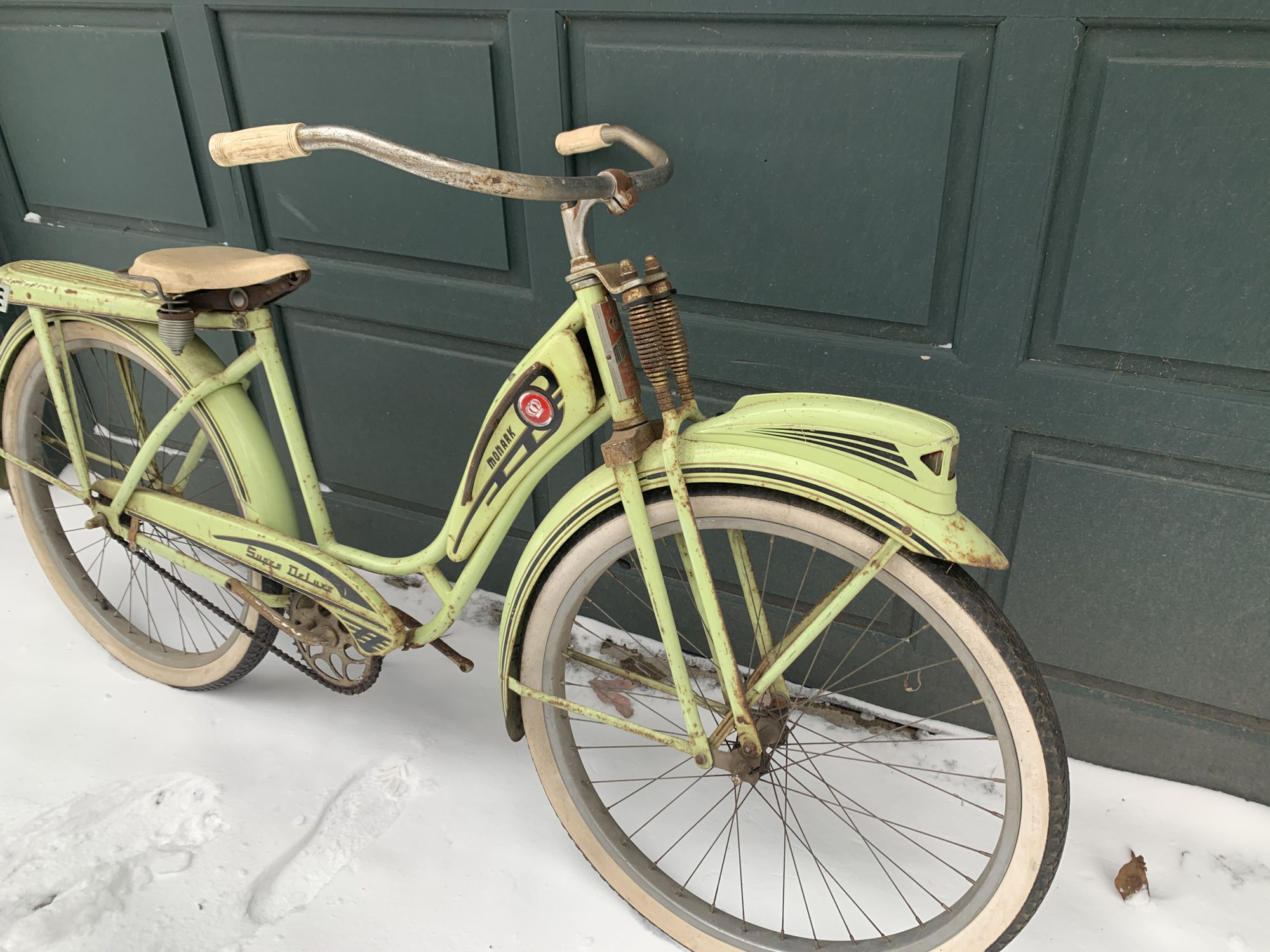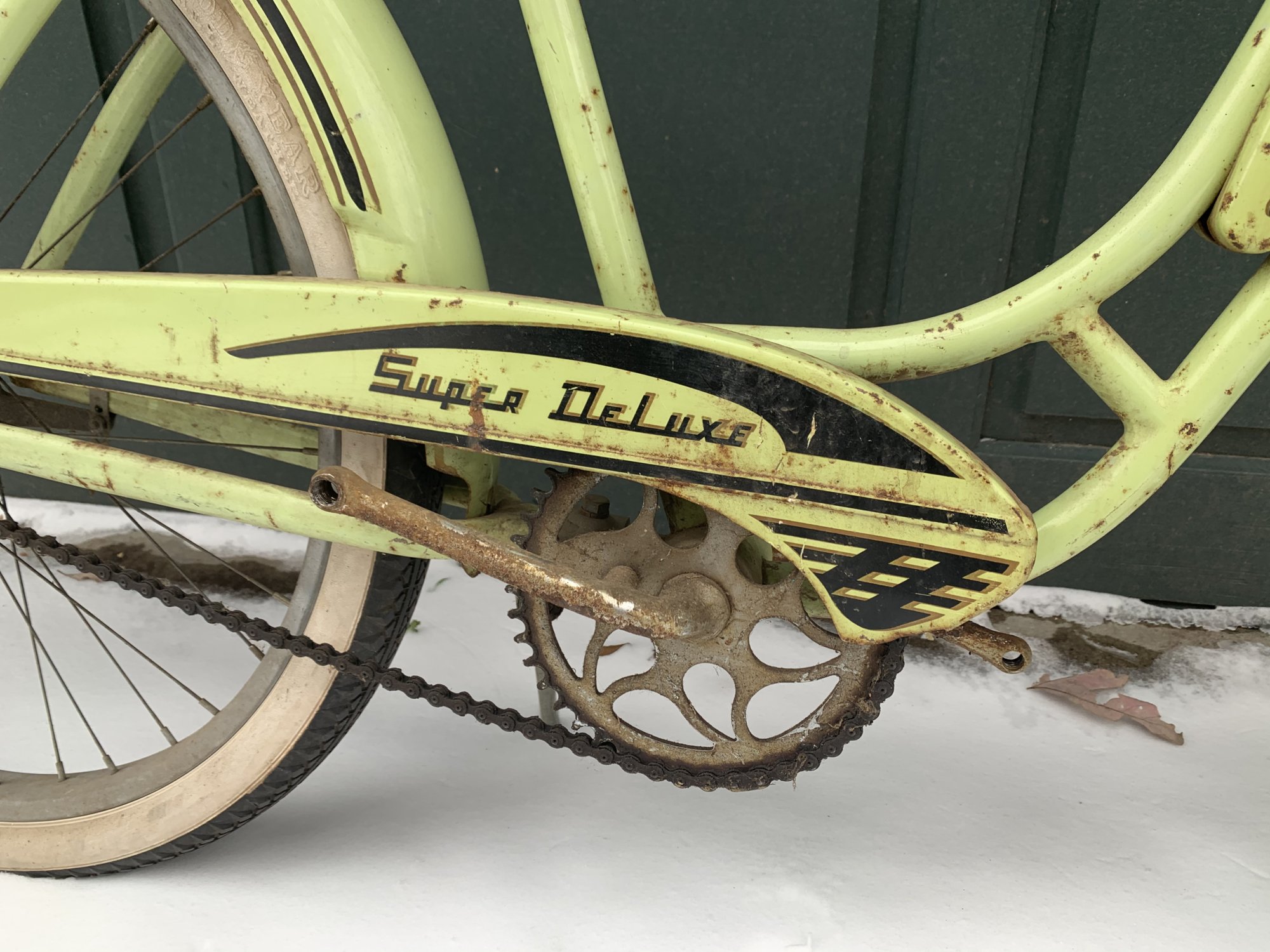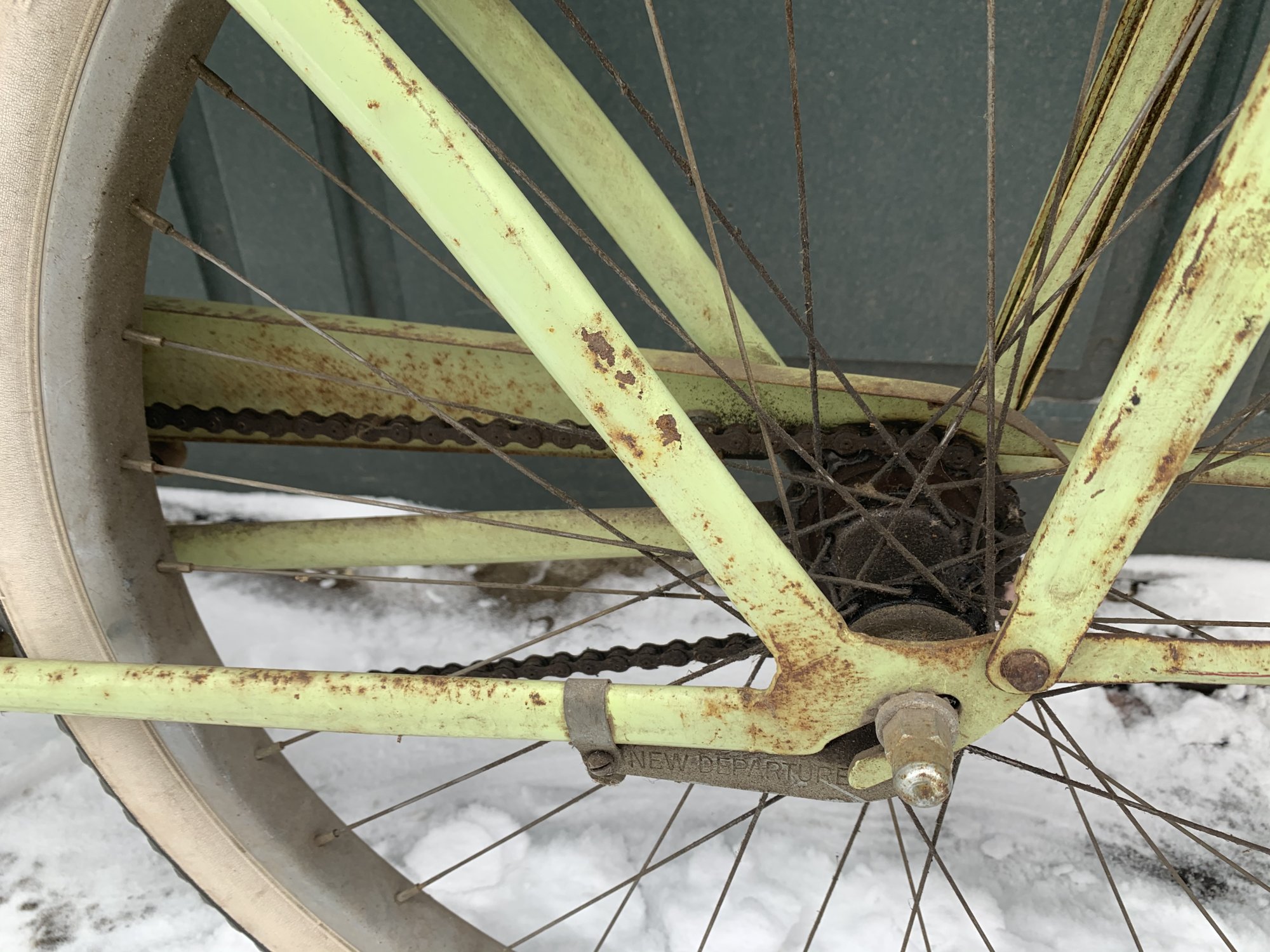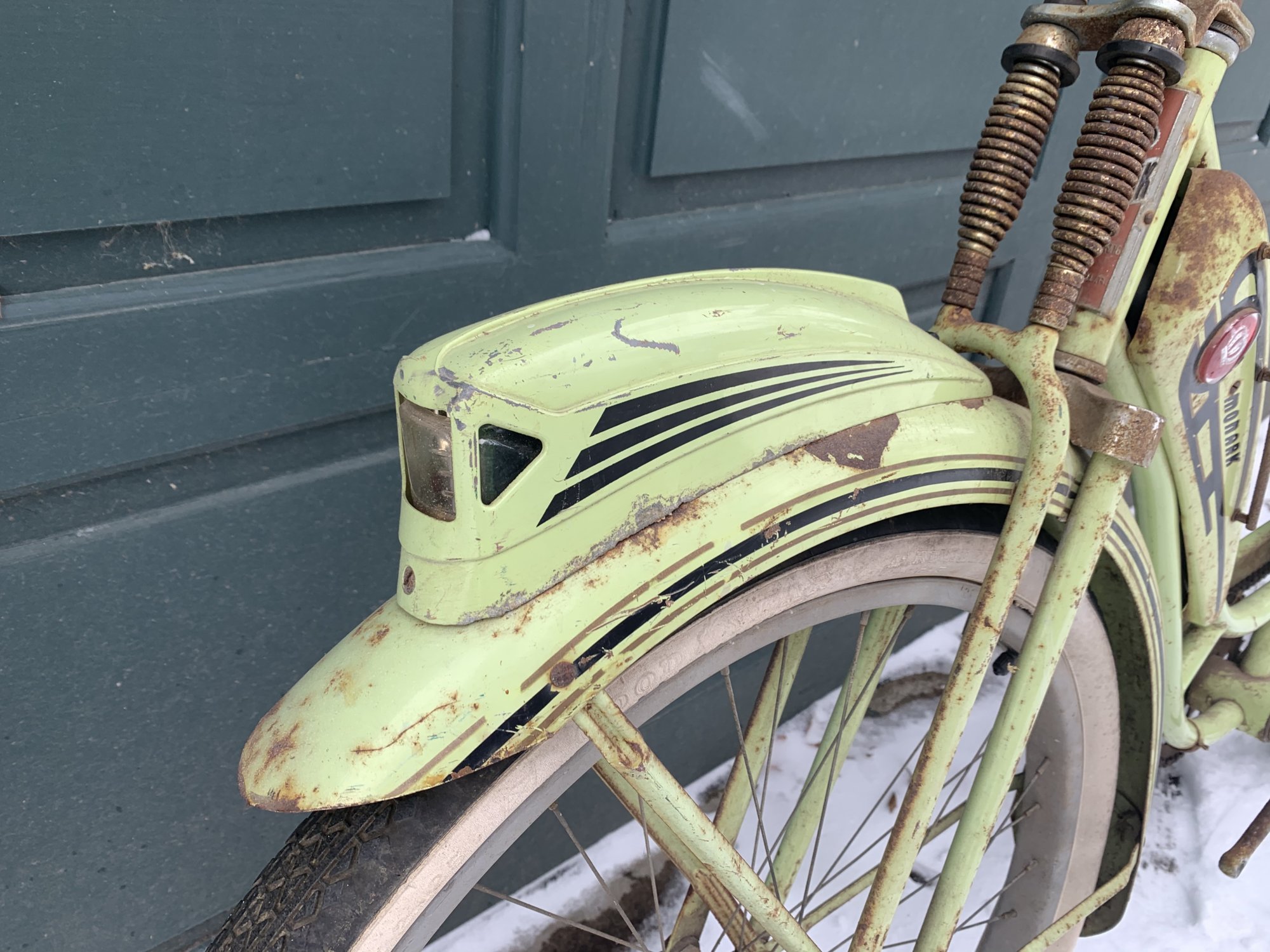 Last edited: