Finally riding a big boys bike
Anybody interested in working out some kind of trade on this bike? I believe this to be a '55 - all original except for: repainted tank/lower half of chain guard; '49 headlight in great condition also repainted. The color appears to be a dead-on match for the remaining red color on the bike and doesn't stand-out as a repaint (my humble opinion). I respoked it; new tires. New speedo/clock unit. Very clean, thoroughly regreased. Kickstand is weak. New chain. Original chrome - except the tank chrome - is nice. Same goes for frame paint. Missing battery compartment for rear tail light. Horn is clean (whole tank has been Evapo Rust treated) but doesn't work - haven't fooled with it; ditto, headlight). I'd call it a very nice rider.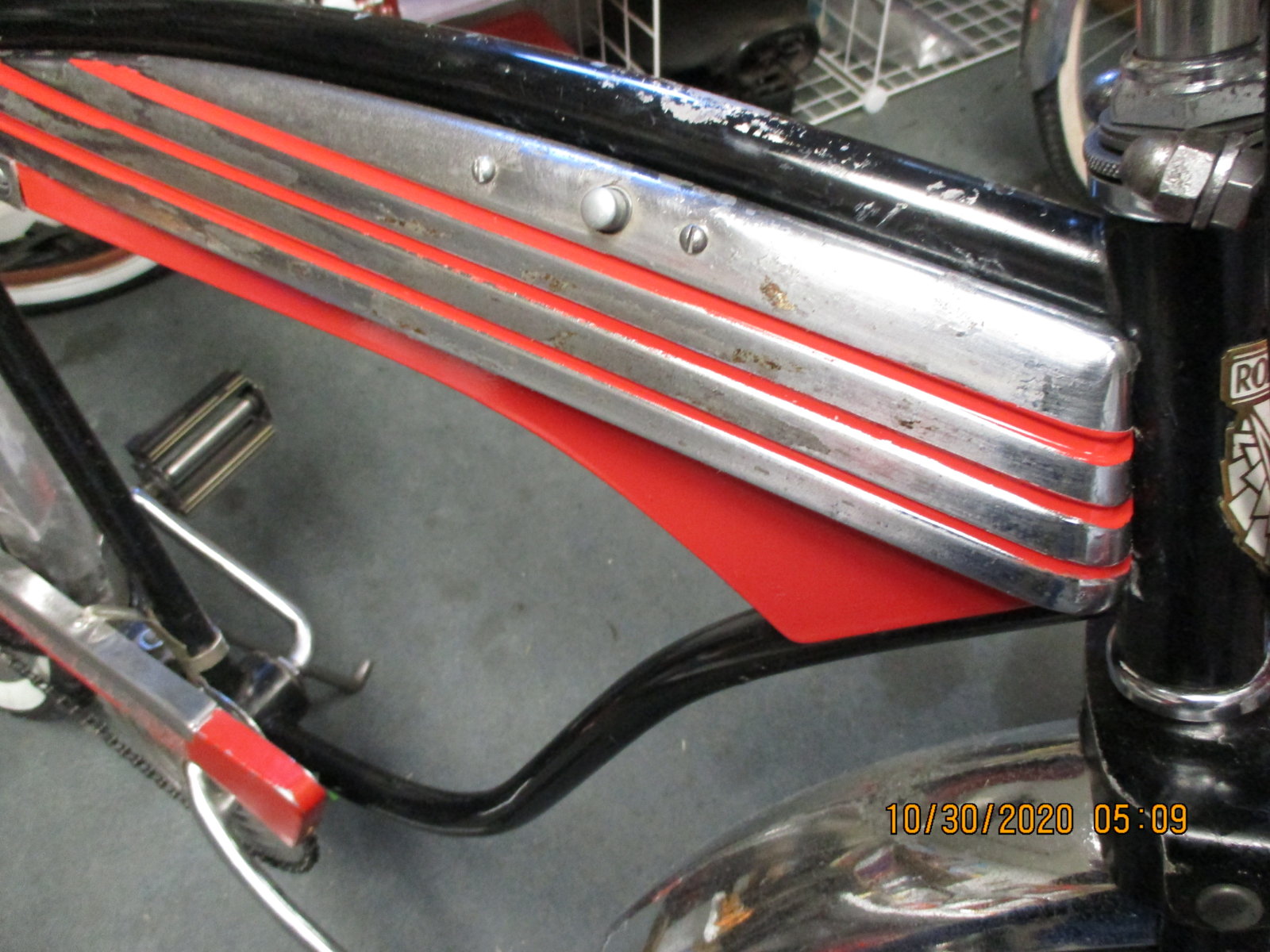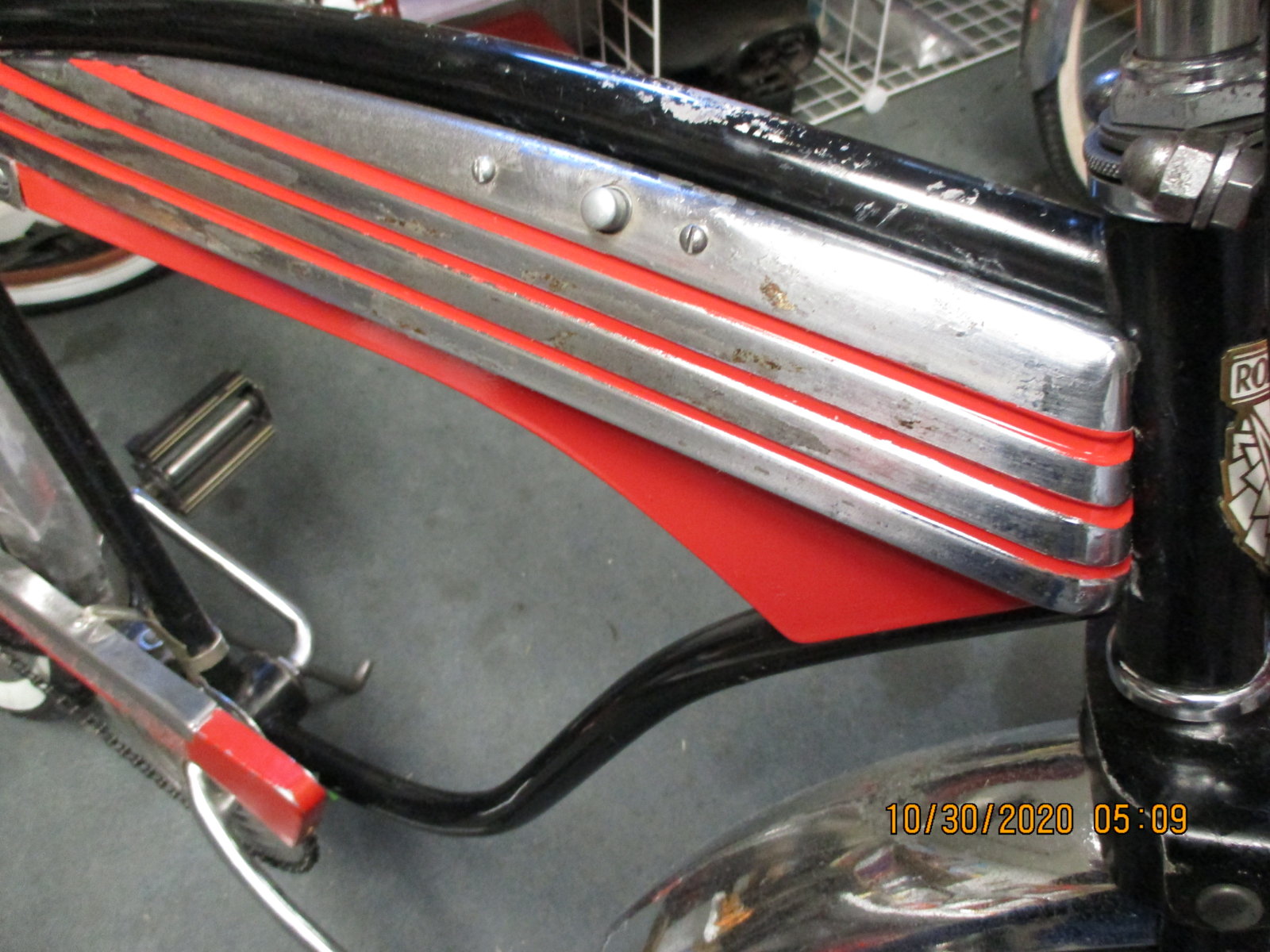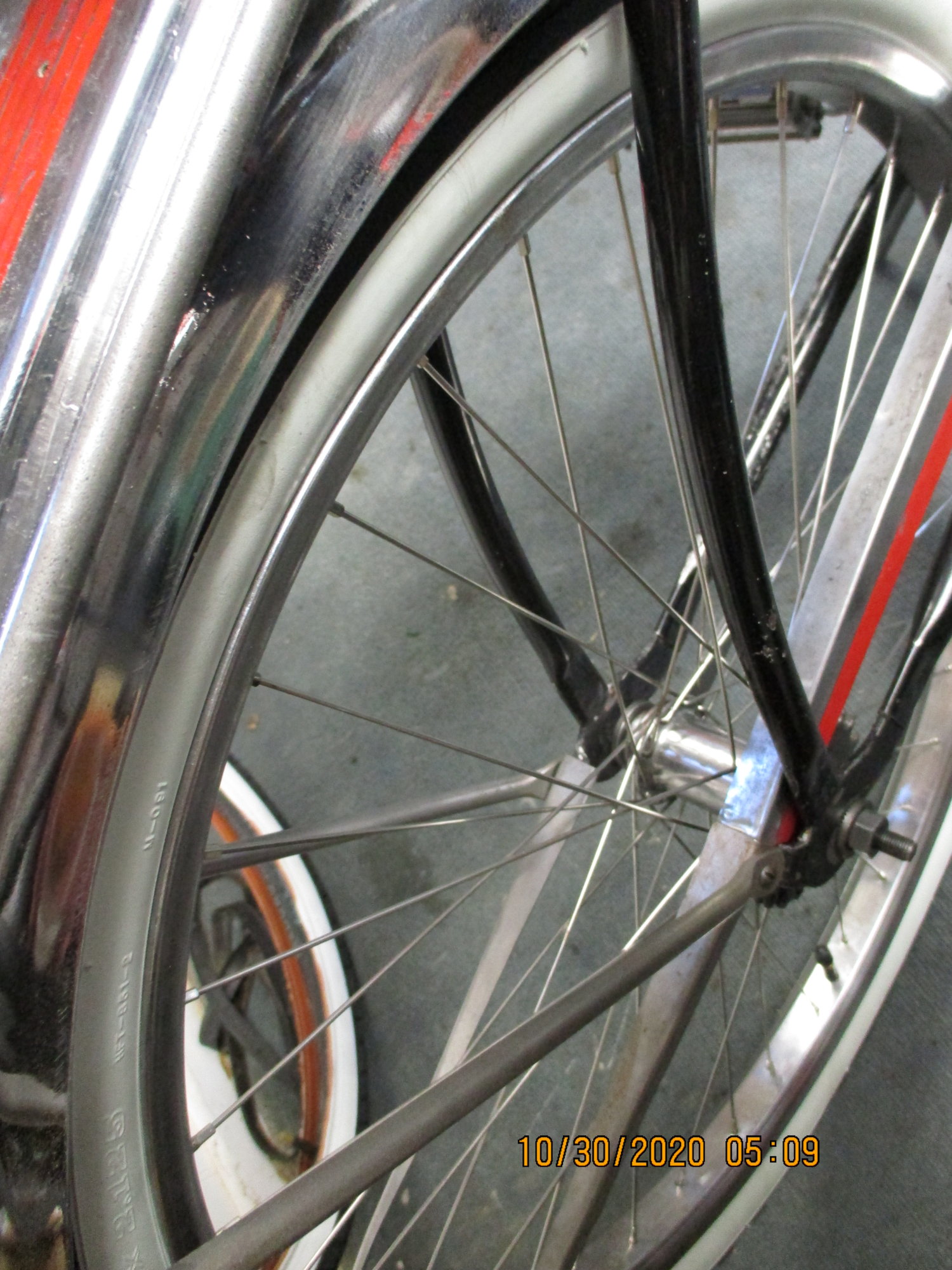 I'm about 55 miles NW of Chicago .I'm mostly into JC Higgins/Sears...a manifold bike or a Colorflow would get my interest. Thanks!
Last edited: