Hello,
This is a 57' World Sport, 25" frame, I picked up earlier this year and recently got around to working on. I broke the bike down, took the paint off, and painted the gussets a purple sparkle color. The rest of the frame has mustard patina striping. I added pictures of the bike when I got it.
It has a mixture of new parts added to it along with a lot of original parts that are all in great shape.
I am posting on here because I'm curious what someone would be willing to pay for it. I potentially intend on selling it but I have no idea what to ask for it, which is why I ended up here. Any input would greatly be appreciated.
Thanks,
CT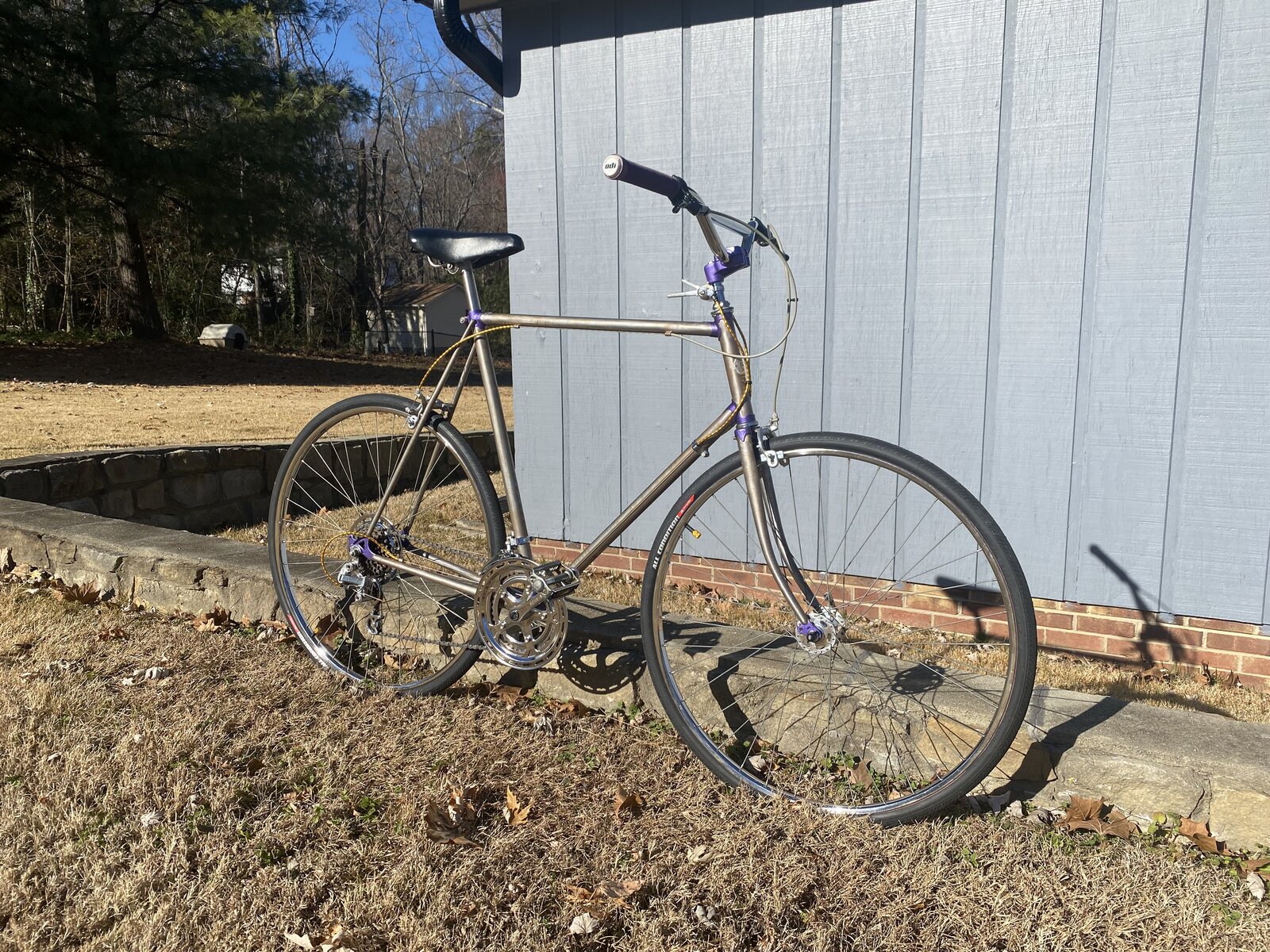 Last edited: