Dec 24, 2017
3,615
56
Mechanicsville, MD, United States
I picked this '59 J C Higgins Flightliner up outside Richmond for $45 a few months ago ( It was aprt of a Package deal). I know its not the " To die over, must have bike" . And a whole list of parts that aren"t original and missing the front rack.. But I decided to restore it to the best of my abilities. Im retired so I have a good bit of free time.

As I bought it
I learned , after removing some of the paint, that the bike had stripped down to bear metal and painted over without much body work to fill the many pitted areas or any type of rust treatment.
Aircraft remover made quick business of paint removal. A little Bondo action to fill the pits, primed, Since then the tank was top coated with white primer.
More body work
I thought it was neat how the "Flightliner" showed up after stripping / rust treatment / bondo and primed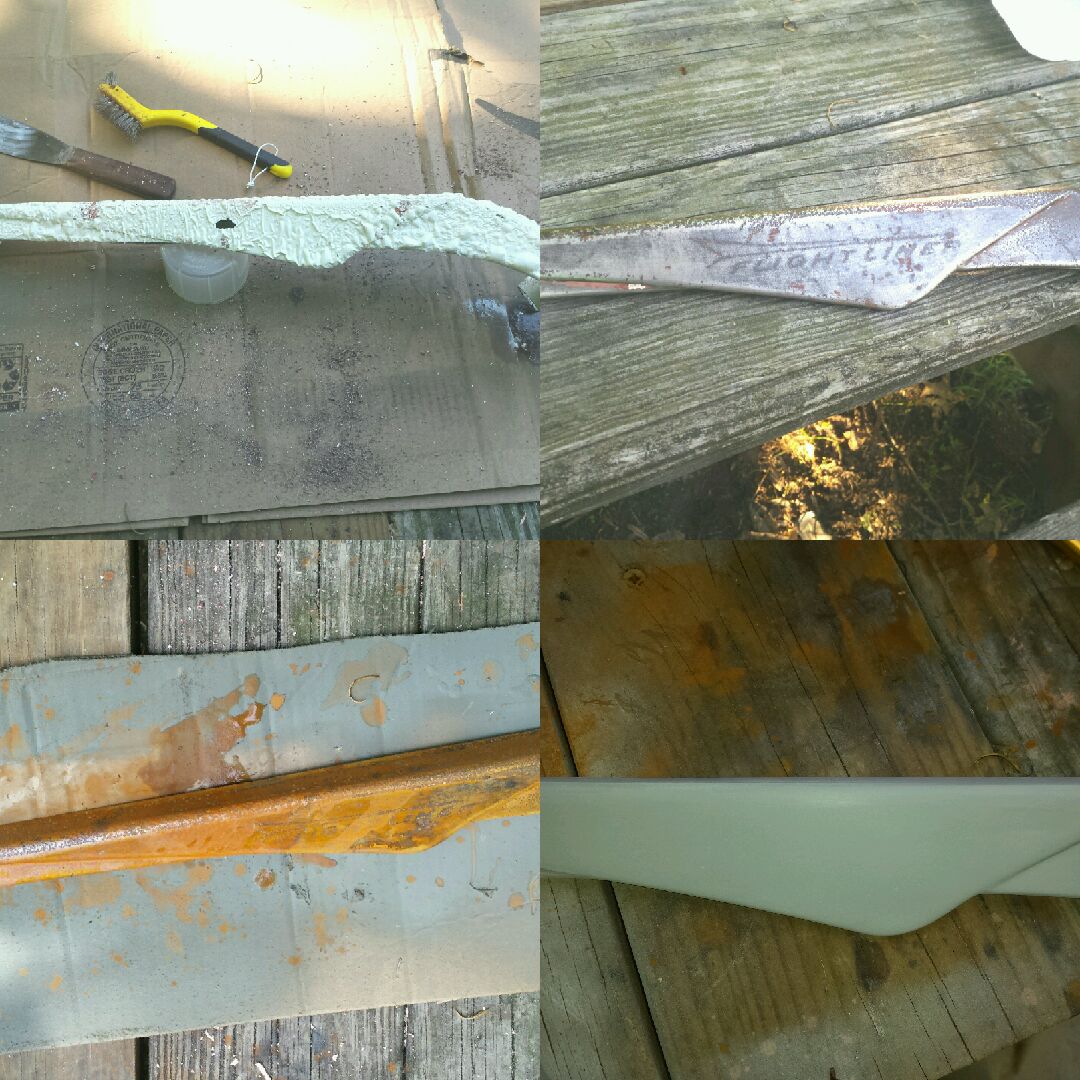 This stuff works great, But extreme care and precautions when using it.
..and the frame and fork stripping are done