Wore out three sets of tires already!
Built this one up today
64 Stingray clear coated bare frame I'd picked up some time ago. Landed this original Bill Matthews Top Fueler Drag Fork locally recently and they seemed to be a great match. Built up the Mag S2 red band some time ago, polished up a skinny S5 Fastback wheel up front, some 69 turn down bars and some black parts to compliment the the raw metal and chrome.
I'd love to find a nicer tall sissy bar, something like a Matthews hangman.
Going to finish it up with some black screens and water slide decals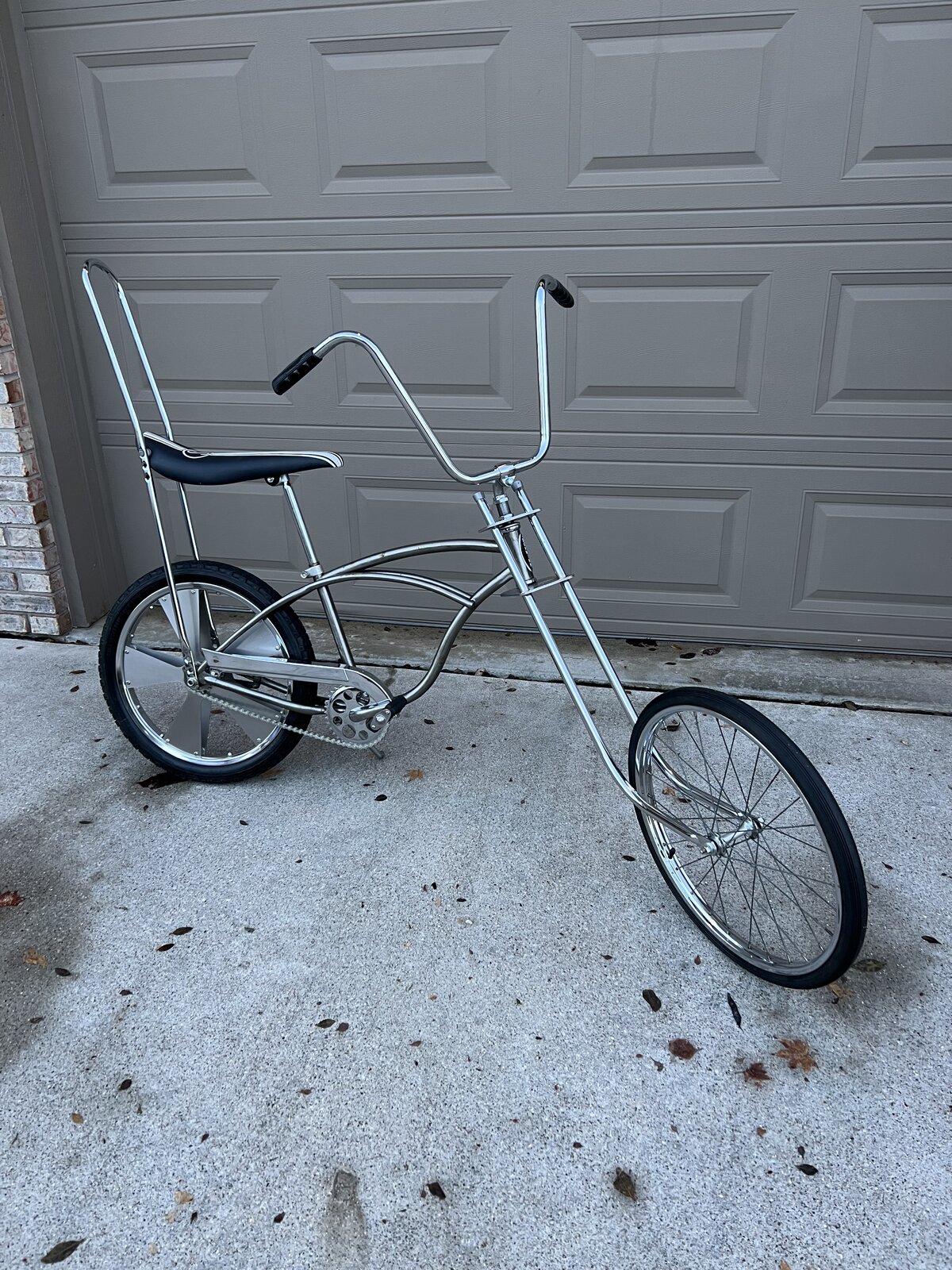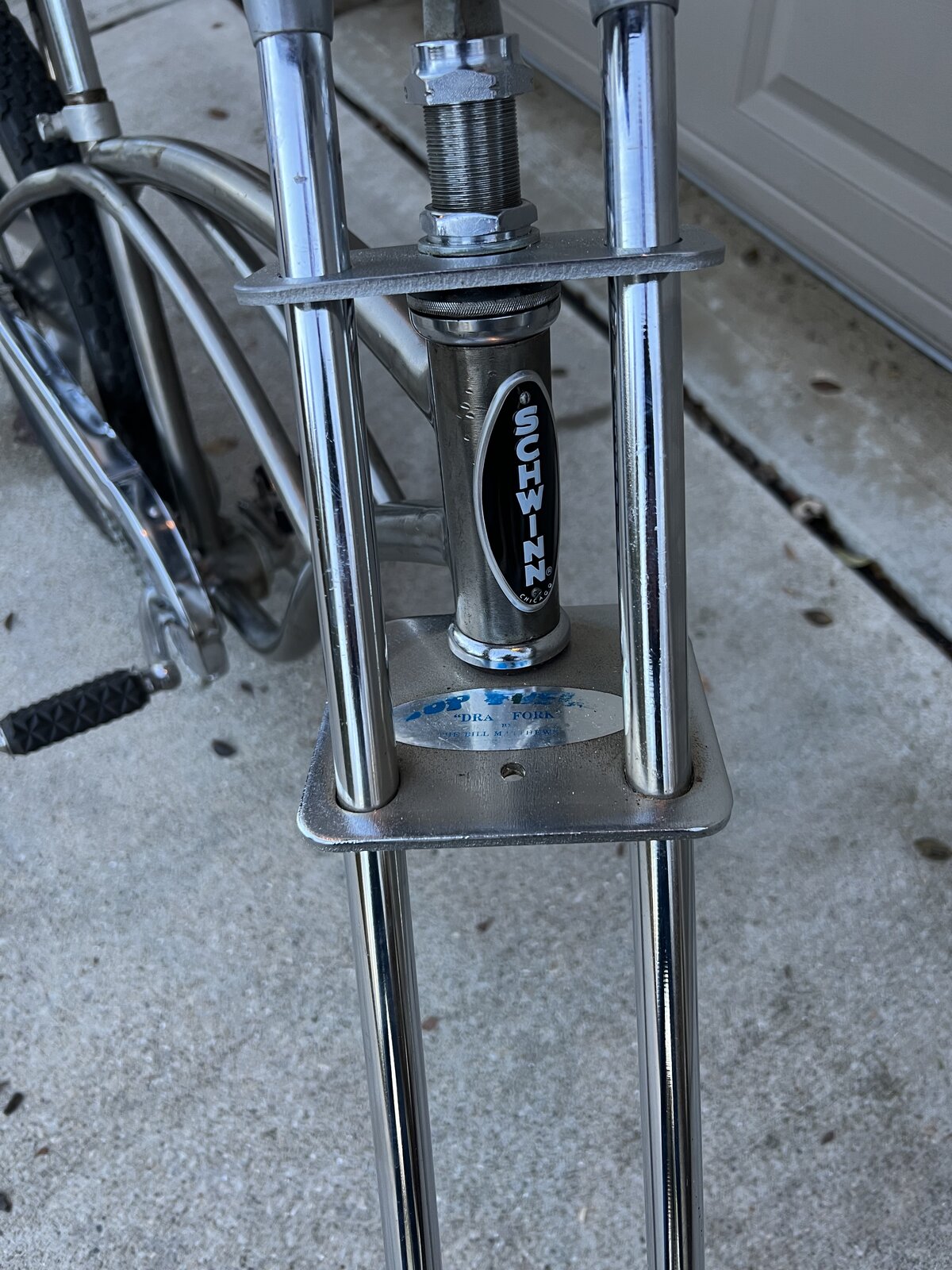 Last edited: