GA is the serial on the violet 65. I would like to make a possible trade for 63-64 Stingray. I'm really into the short frame. So if anyone would like to trade these are the 2 i.d. let go of.
The violets flaws. No high loop, but it does have a axel mounted persons bar. Seat has been recovered. The rear wheel is double knurled but no stamp.
The guard has Og paint but someone used like a vinyl decal instead of the waterslide.
Th
e
li
tt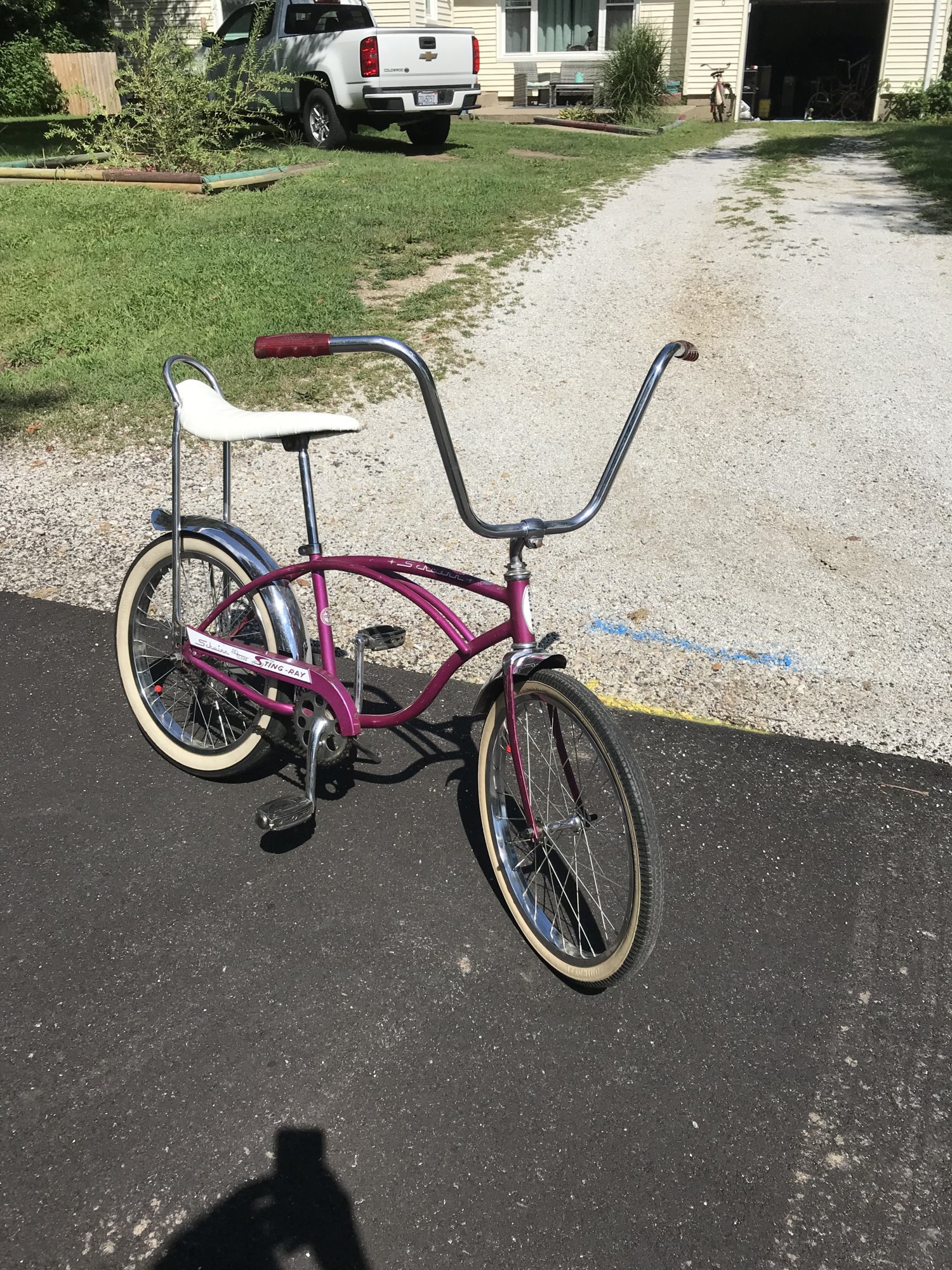 le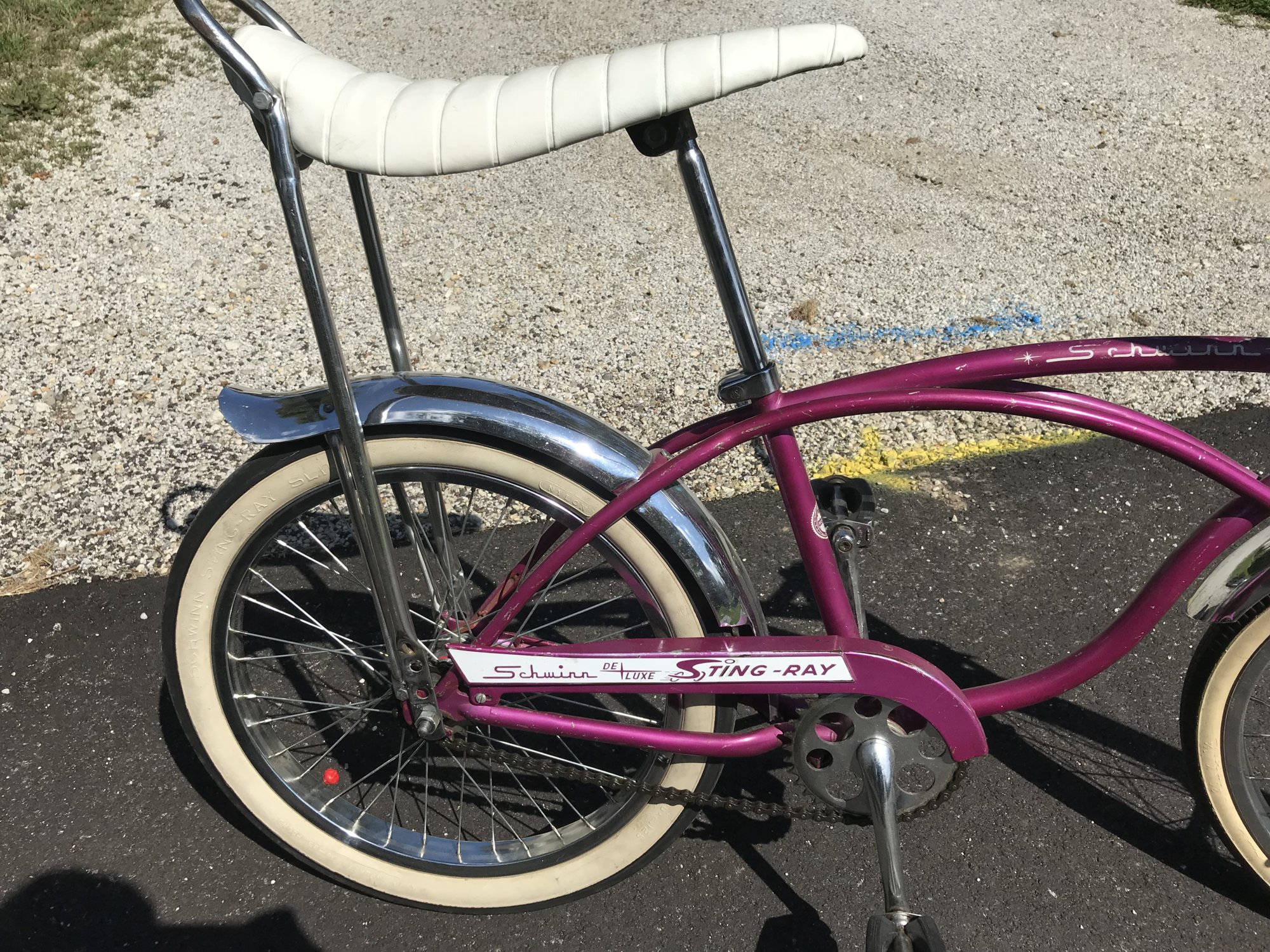 d
x
is
j
ust a 20" bike built with nice stingray parts.
Sale price is 1200 for both plus the ride or trade for a early stingray. Pm me with pics. Thank you.
Last edited: