Riding a '38 Autocycle Deluxe
Ok, so I switched out the tires and went for a beach cruise.
These Super Balloon Typhoon Cords are way better!
They even get the looks from the sun bathers.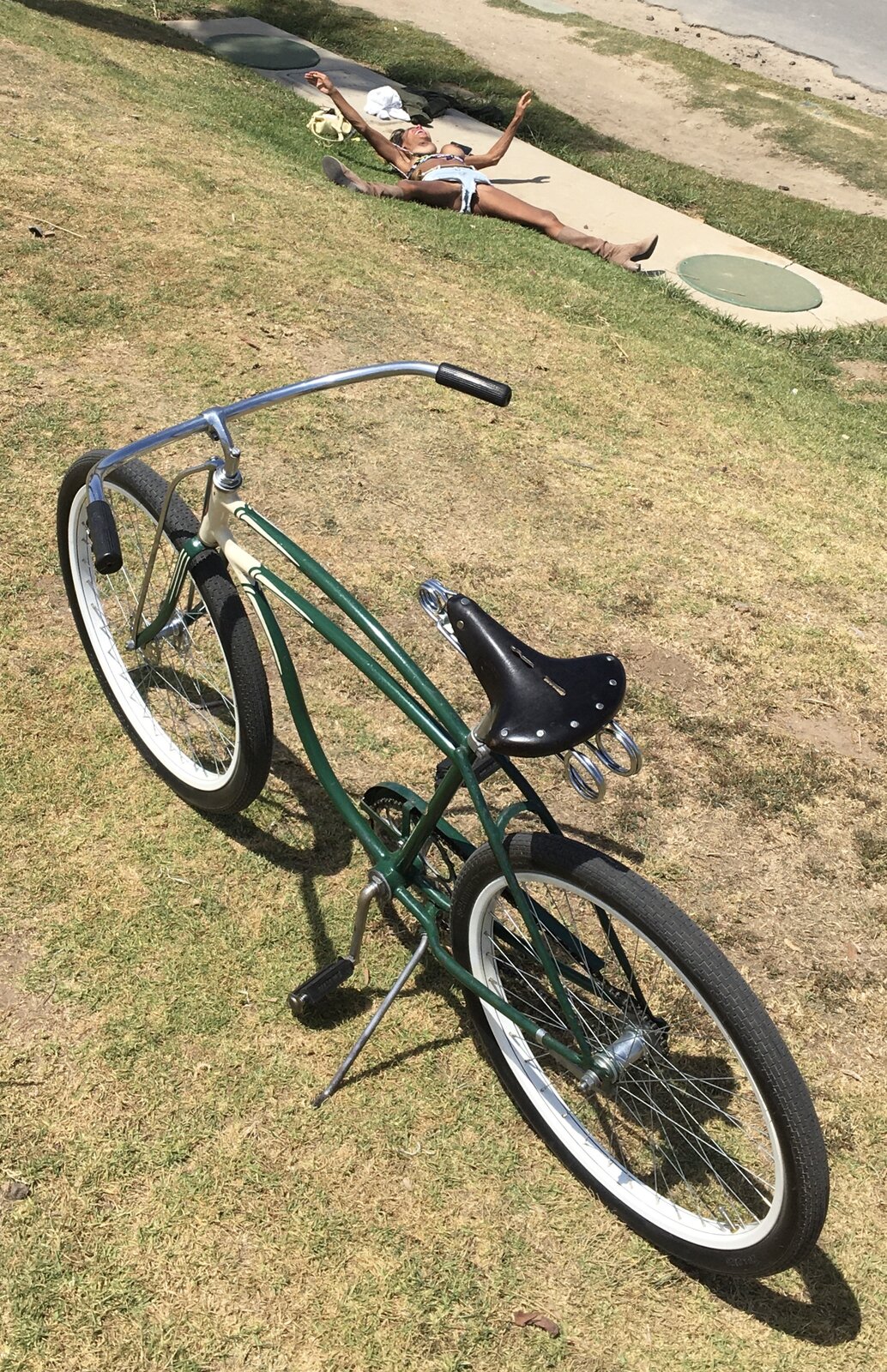 All in all, it was a very enjoyable day out on the 1948 Schwinn DX, 70's style,
Beach Cruiser.