Wore out three sets of tires already!
Okay muscle bike fans, here's your chance to add a true time-warp, 100% original survivor Krate to your collection!
The serial # reveals a build date of October 1970. This Lemon Peeler and an Orange Krate were Christmas gifts that year for the original owner and his brother from their dad, who worked in the science/space field and was somewhat the nerdy, bookworm type. The kids were the same and not really interested in riding bikes, so both Krates just served as display art in the family living room by the fireplace and were (allegedly) never ridden! Both were purchased from the original owner in the mid-'80s, the Orange Krate was immediately sold to another collector and this Lemon Peeler went into long term storage. It is now seeing the light of day for the first time in many years and being offered here to CABErs. It is as close to NOS as you'll find anywhere and is just begging to become the star of your Schwinn collection!
Guaranteed 100% authentic and original as the day it was assembled in 1970, right down to the tires and tubes. Never been apart, never molested, nothing added, nothing removed, just an honest and correct example. It does have a few small nicks in the paint from storage and some components could use a sympathetic cleaning, but basically as close to perfect as it gets.
$1600.00 + actual shipping cost.. Open to offers. Would prefer a local sale due to the fact that it has never been disassembled, but will ship if ya gotta have it. Cash, check or PayPal accepted.. PM or post here to express interest.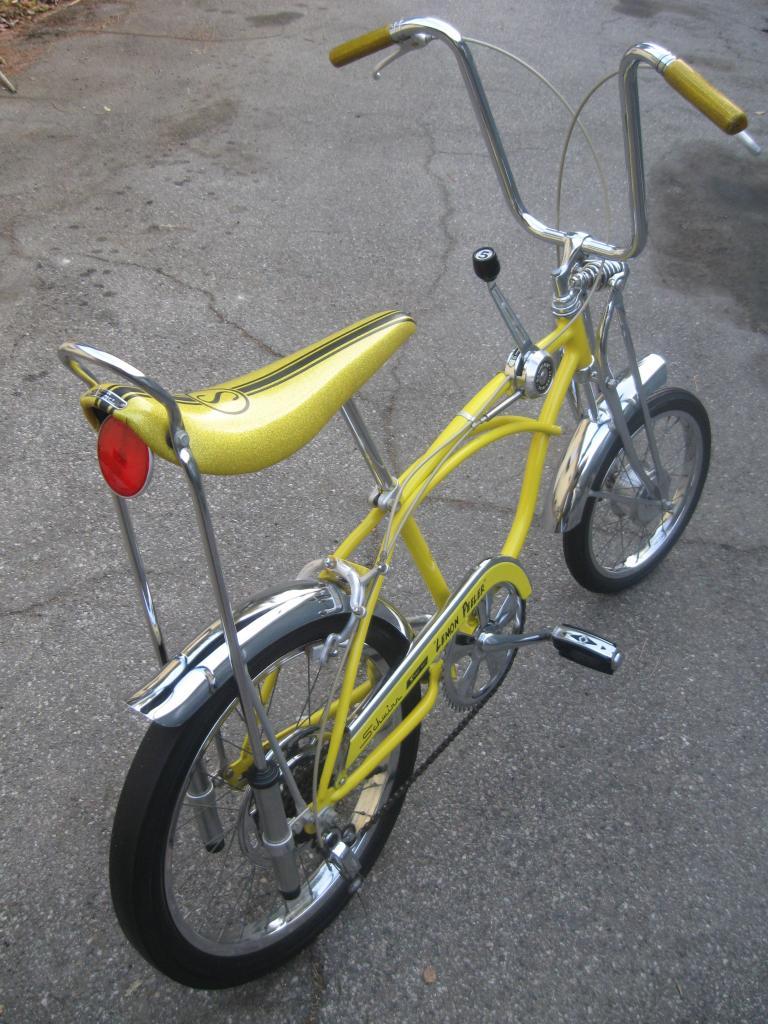 It even passed the scrutiny of these two Schwinn experts