Finally riding a big boys bike
-1951 Black phantom with drum brake, locking springer fork with original key. I also have duplicate keys made as well. This bike has been fully serviced and is ready to ride. I actually have the original chain guard that came with this bike, the only reason I swapped it is because the original doesn't say black phantom, it's worn off. (I'll include both) $SOLD $1575 + shipping
-1955 ladies green phantom with drum brake, steer tube in springer fork is bent and I tried to show you an over head picture so you can see. Very hard to find original ladies model. $SOLD $900 + shipping
-early 50's maroon ladies panther, untouched and complete. $SOLD $400 + shipping
-early 50's blue ladies panther project. Good bones. Wrong fenders and seat. $175 + shipping.
-1941 ladies excelsior original paint, very clean rebuilt and ready to ride with new schwinn typhoon cord tires. It also has a working horn, New grips with streamers. Front basket not included. $750 + shipping
-1968 coppertone panther, working horn very clean example. Serviced and ready to ride. $SOLD $675 + shipping
-1983 schwinn sidewinder, you can see the original brown color underneath but this seems like a dealer repaint with spot on kool lemon paint and the serial number isn't filled in with paint. 21". Frame, awesome rider. $475 + shipping.
-mid 80's red schwinn ladies cruiser with nice chrome S2 rims. $SOLD $175 + shipping
Message me for more pictures!
Located in St Clair Shores,MI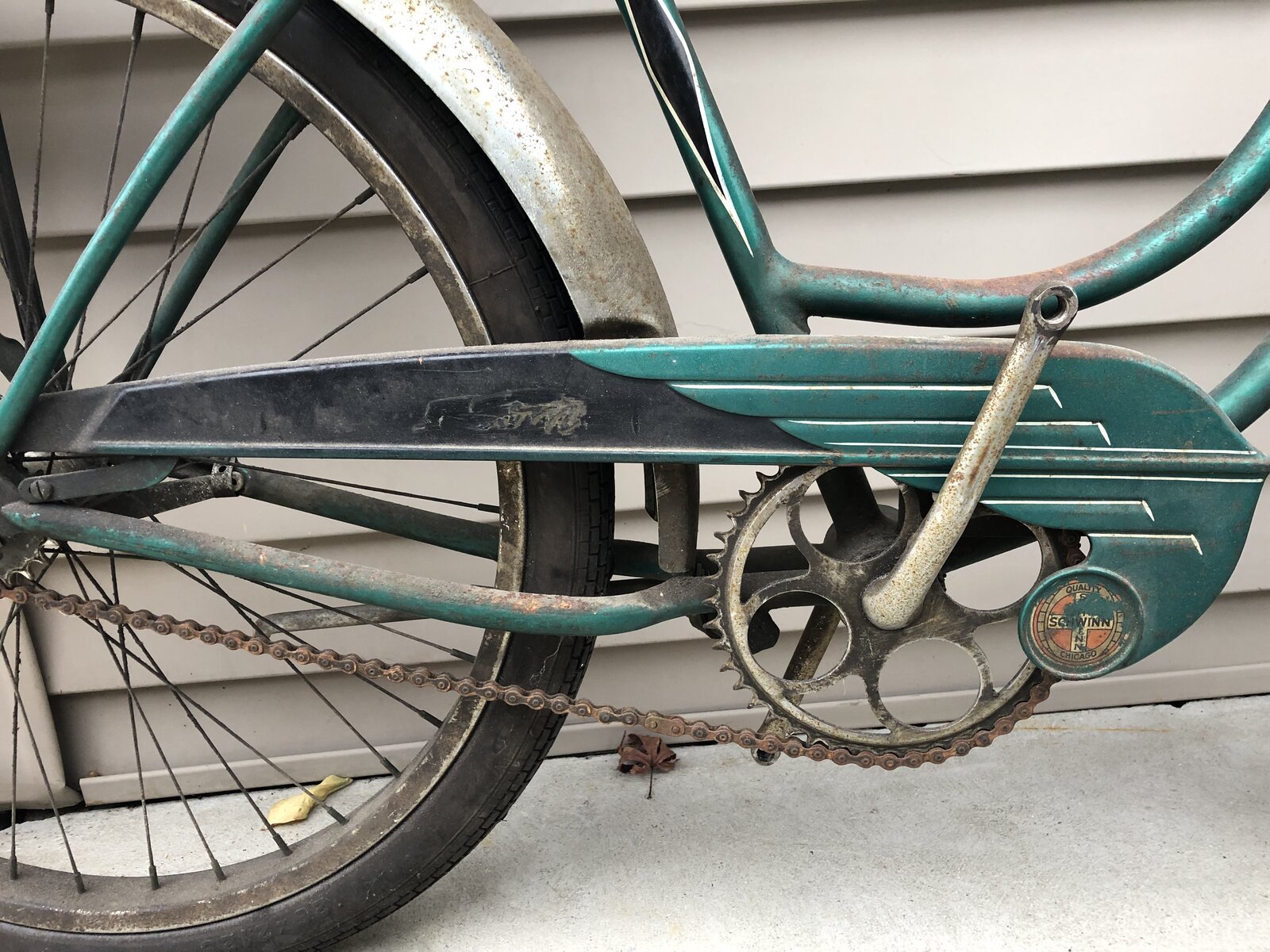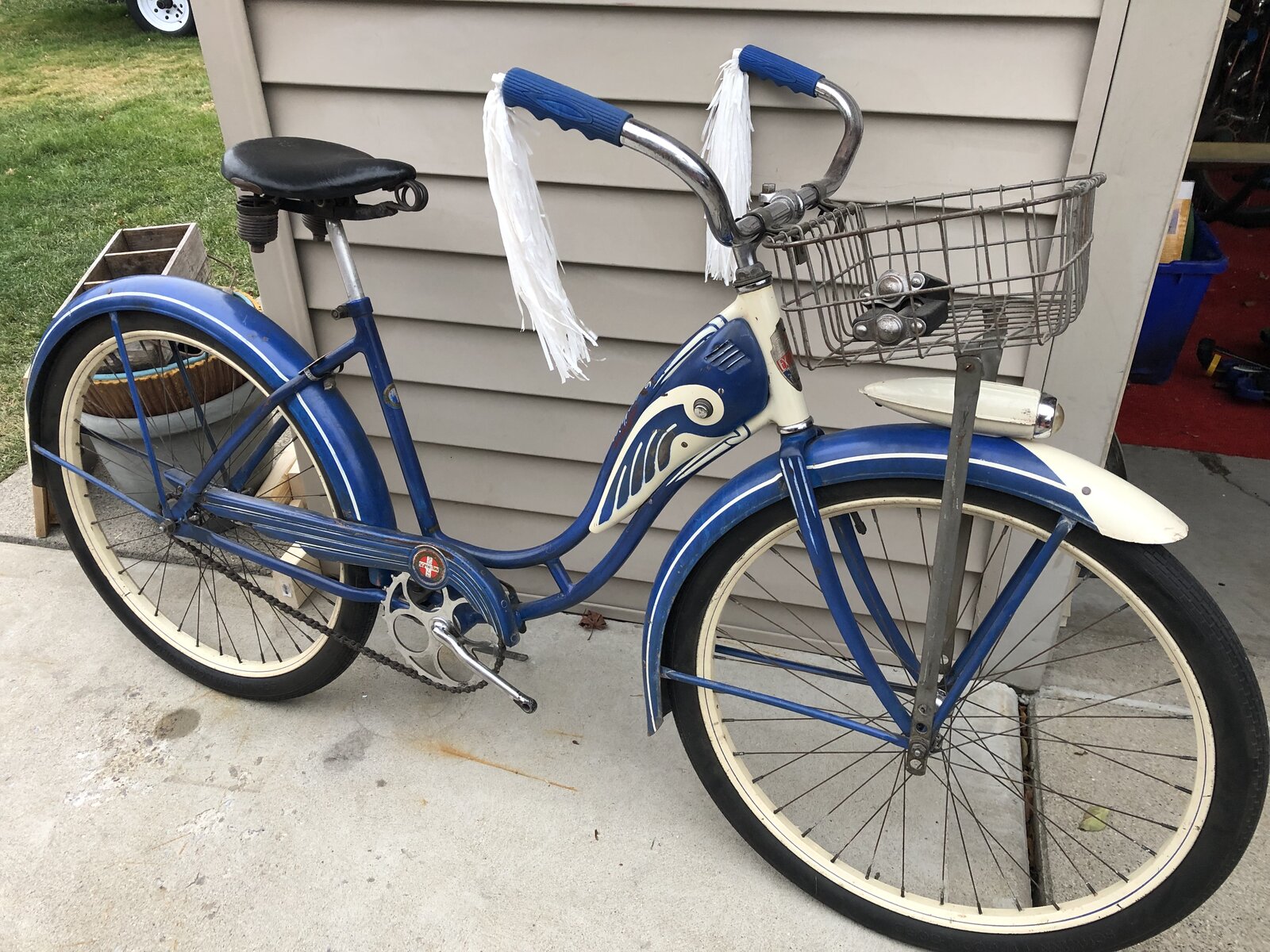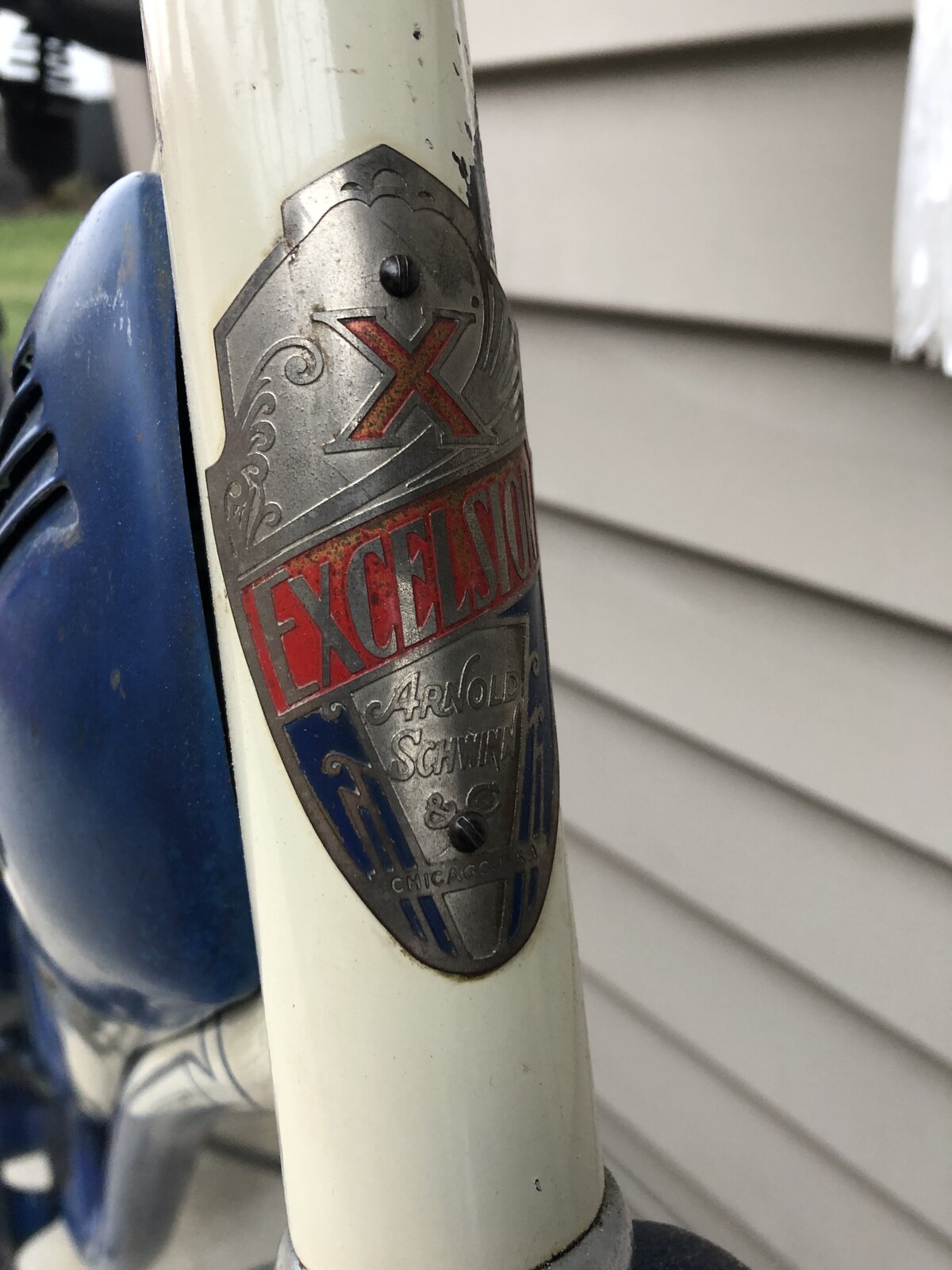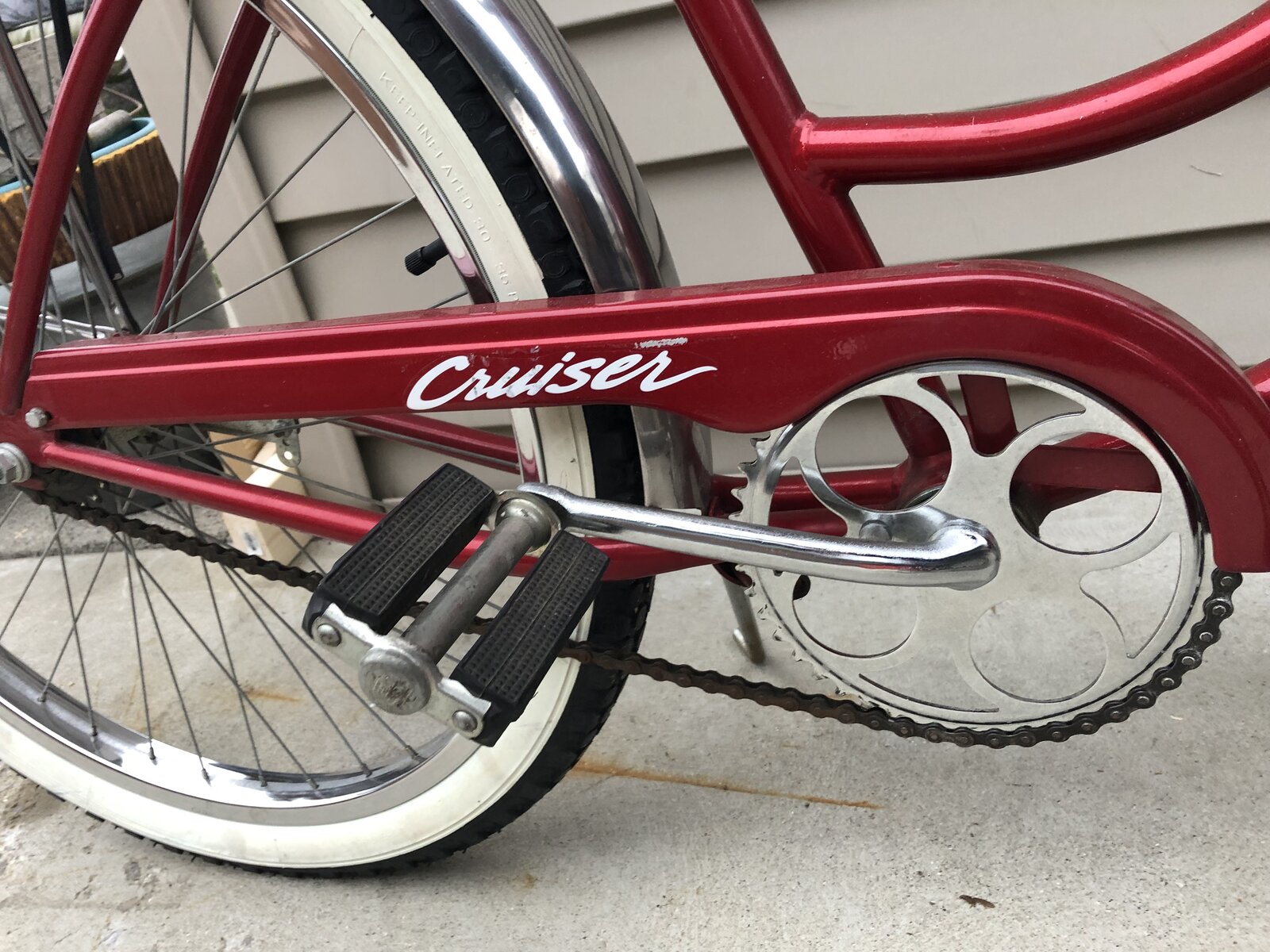 Last edited: