Our mutual friend Tad,
@petritl
has been out of the loop for a year or so, as I have.
He has a good excuse - extreme personal business.
The good thing from settling his dad's estate, he brought home a cherry Model A.
Also in this tough time, his grown son across the country got into legal trouble.
Our friend sold $8000 from his bike collection to help, including his stunning 1939 Umberto Dei condorino (Mussolini-era Italian city bike).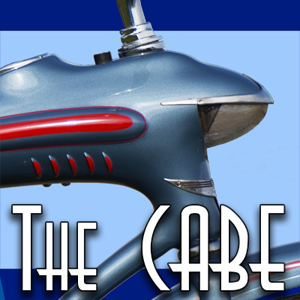 Hot and steamy Father's Day morning ride on the 1940 Umberto Dei with Simplex 3spd chain pull derailleur.

thecabe.com
Of course he kept more than a few bikes, including his favorite Gloria and Team 7Eleven
But through that carnage, he held out this '86 Mercian - we never talked about it - he just knew I would want it.
This is a custom frame, closer to my size than his, but I have to rebuild the cockpit - because the maxed-out stem isn't close for me.
At home on the build stand.
Attending to details while waiting for Nitto chain, Ben's and USPS, to deliver my new right-size Pearl stem.
If I had a custom built, it would have been this blue with ivory panels.
Tad had already added the V-O front rack.
A normal alignment problem with fenders, while rear fenders always have 2 hard mounts, front fenders only have one.
This affects their shape and alignment, and is compounded further with natural bows in wood.
Copying something I've done before on long Honjo fenders with Nitto front rack, only modified here for wood.
I added a fender hard point to monolithic-stiff rack using #10 sex bolts joined by 8-32 stud, and M5 nylon spacers.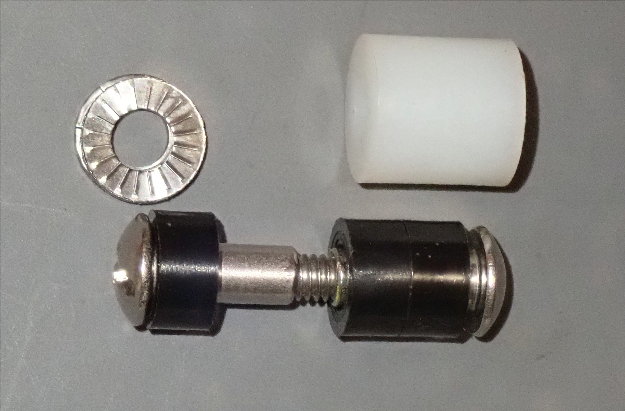 I did remove the rack to chamfer the hole I drilled in the wood, and seal with urethane.
Also, neoprene washers on each side of the wood.
Here's the result.
It aligns the front of the fender, and pushes it down.
It also lifts the fender at 45-degrees-left (NW) here, where it was closest to the tire.
I'll be back with detail photos and, if USPS can deliver my parts, I should be riding it next weekend.
In the meantime, here's Tad's new toy - that cherry model-A
Last edited: