Finally riding a big boys bike
I don't think that I've seen junk bicycle frames welded together like that since the Ramblin' Raft Race in the early seventies.
There were a couple of excellent pedal powered rafts that engineering undergrads at Tech built and successfully rode upon during the event's first two years. The general public saw these simple but effective pedal powered rafts, and a large number of trash bicycle frames provided pedal power for home-made rafts of anybody & everybody from everywhere during the '71 and later events. This event was the first of its kind, and was the largest of its kind in the nation, and it spurred on a great many other areas to have these great fun, free for all, wild crazy river parties, until the high times, anything goes, seventies came to a close and rational and sober decision makers and permit approvers realized it was beyond being just dangerously out of control.
You'd never see anything on that size and scale level of wildness ever again.
It was a time when assumed risk was a different concept and lawyers couldn't advertise on television, so then the only lawyers involved were among the partying raft riders floating down the river.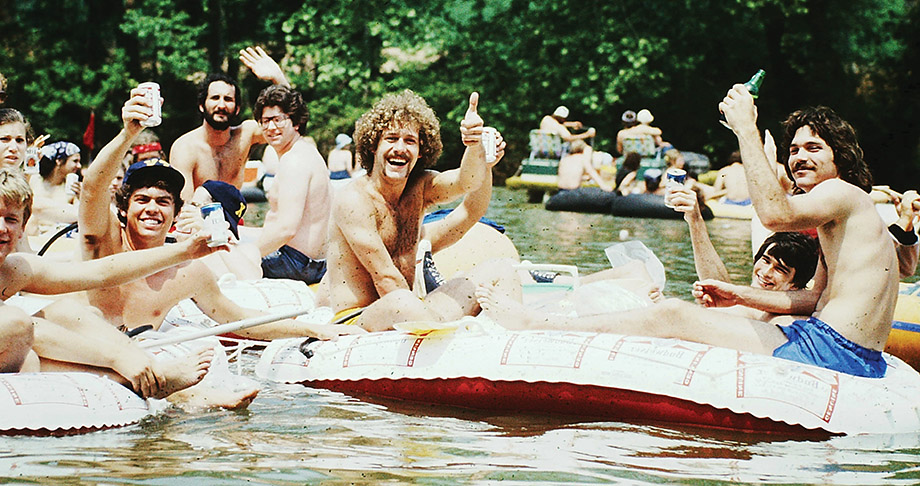 Every third Saturday of May during the 1970s, Atlanta hosted a raft race on the Chattahoochee River. Sounds simple, and it sort of was, until the race took on dimensions that even its founder, Larry Patrick, never imagined.

www.atlantamagazine.com