Picked this up on CL for cheap a few years ago. Junky, but serial number says 1964 Typhoon.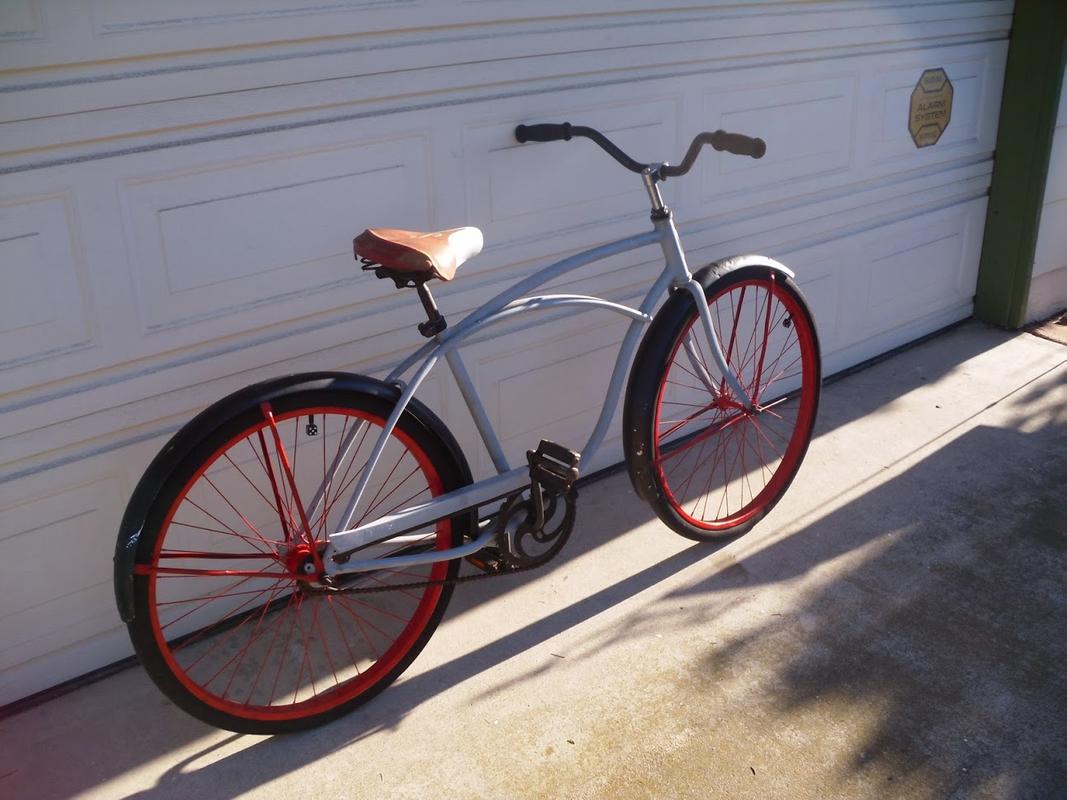 Bought a girls cruiser with aluminum wheels, fat whitewalls and 3 speed Nexus hub recently to pirate parts from (also for cheap)
, specifically to build this: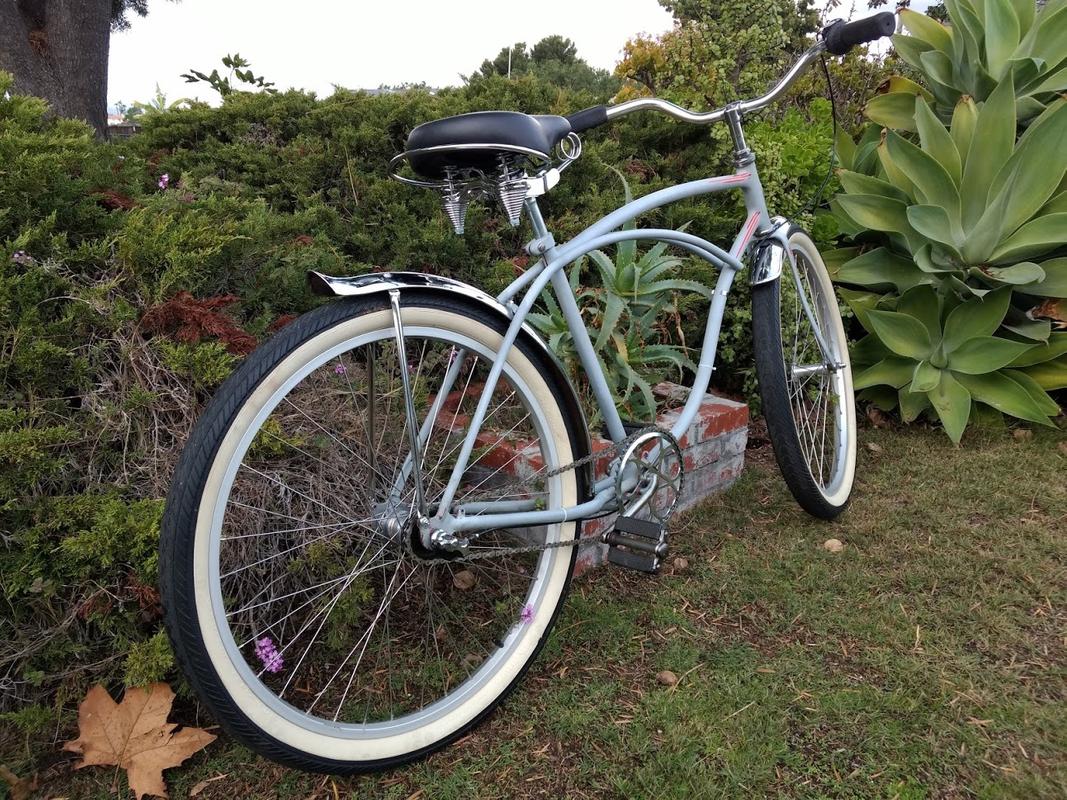 Added a few parts. Thinking about painting it an appropriate hotrod candy color, maybe red? Hugger orange? Plum Crazy?