Here we have a Veritable Prewar Feast,
as follows:
A. Colson Tube and Slat Rack.
Slats are original plating, yellow paint on rack has scratches; paint to match your bike. The real deal, straight and complete.
475 shipped
> > SOLD
B. Colson Imperial Tank.
Excellent chrome work !
385 shipped
C. Colson Long Stem.
Sometimes the "Commander" or "Imperial" stem. Excellent red bronze reproduction. Outstanding plating, with hardware.
425 shipped
> > SOLD
D. Pair of handlebar Seiss Lights.
Fantastic original chrome on these, and good lenses with no chips or cracks.
235 shipped
> > SOLD
E. Colson Frameset.
Restored 25 years ago by Mark Mattei, tucked away and never built ! In the Imperial paint scheme, frame is believed to be a '39 (see serial nos)
365 + 55 ship, or free pickup or delivery to GA or NC swaps
F. Mesinger Deluxe Slider.
This version has the deeper pan, as found on 1941 Schwinn Autocycle Super Deluxe, and others. Top restored by Bob U, chassis is original.
285 shipped
G. Prewar Schwinn Springer
Shiny bits nicely rechromed. Straight. Minor ding in right leg. All there.
285 shipped
H. Stainless Holy Guard.
Consecrate your ride with this prewar Beauty ! Nice, straight.
65 shipped
> > SOLD
I. Colson Turkey Wing.
(never understood if it was a turkey wing, or a turkey leg) Just in time for Thanksgiving !! Excellent chrome work.
185 shipped
> > SOLD
Paypal F&F, please (or add 3%)
Please use direct email:
tocatahula@sbcglobal.net
First to reply gets it !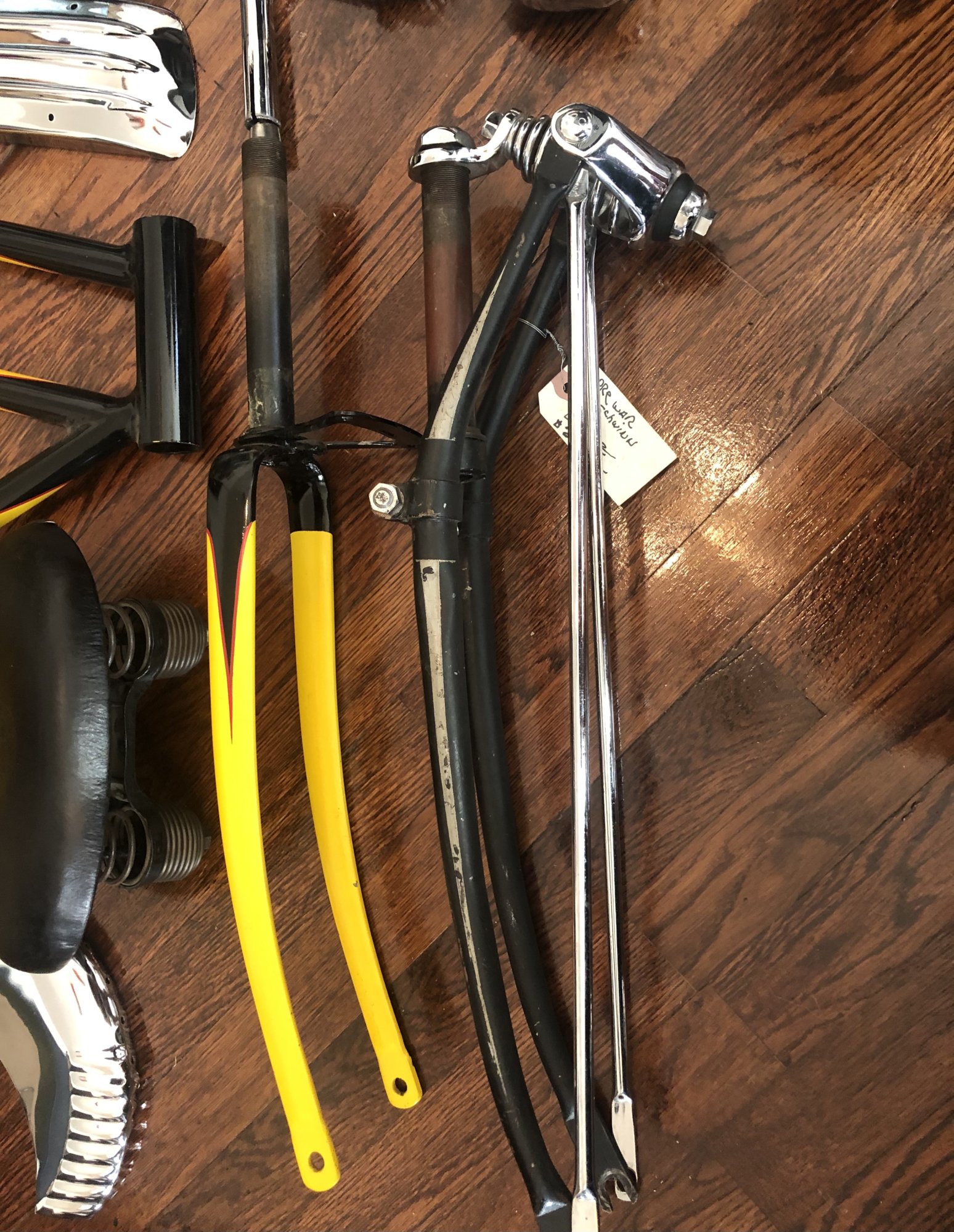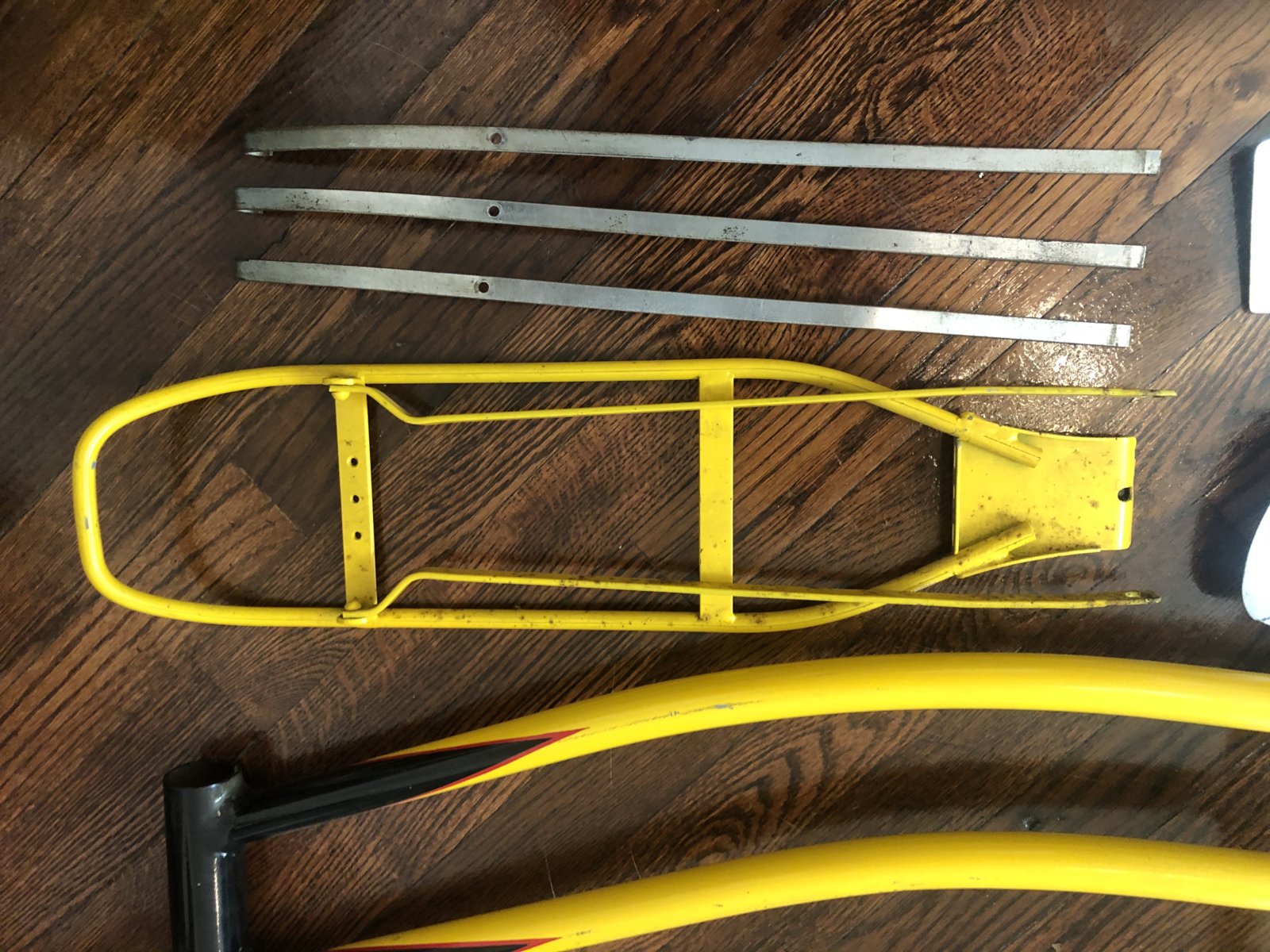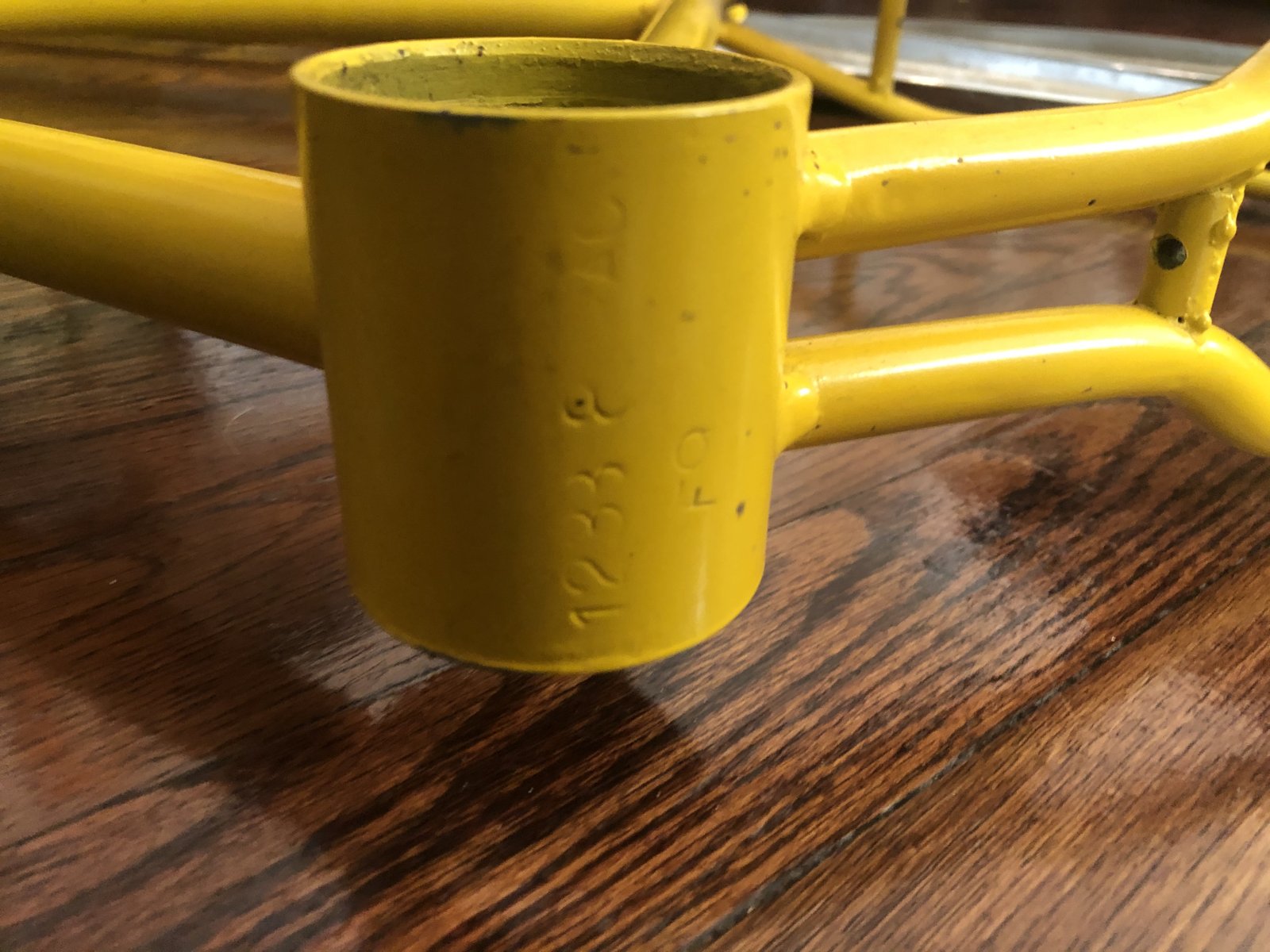 Last edited: