Finally riding a big boys bike
…for my granddaughter and me. Earlier this year, I picked up this 20" prewar Rollfast from
@dasberger
. Thanks Josh for making it happen. That was over 6 months ago, and a few projects between then and now, I'm ready to work on this project with my younger granddaughter, who is currently 7 years old. My granddaughters are already familiar with old bikes. Two years ago, I got them matching late 70s Schwinn Bantam 20" bikes. But it's my younger granddaughter that really digs the old stuff, so this will be our first bike project together.
I bought this little gal because she is the junior of mine. She's around the same year, same color, and has that same Snyder DP Harris fastback frame design, just a smaller version, which is so cool. These frames remind me of vintage motorcycle frames, which I've had in the past. Typically, along with our '37 Rollfast, I've only cleaned and overhauled the mechanical components and left the bike's cosmetic condition alone. The approach with this little one will be the same, make them look alike as best we can without changing much from their original condition.
These pictures taken by
@dasberger
Matching Bantam bikes
The Schwinn Pixie Stingray on the left I bought back in mid 90s when my daughter was 5 years old, and now my daughter's girls are enjoying that same bike. All three of the kids bikes still has the original tires. Last two pictures taken 2 years ago.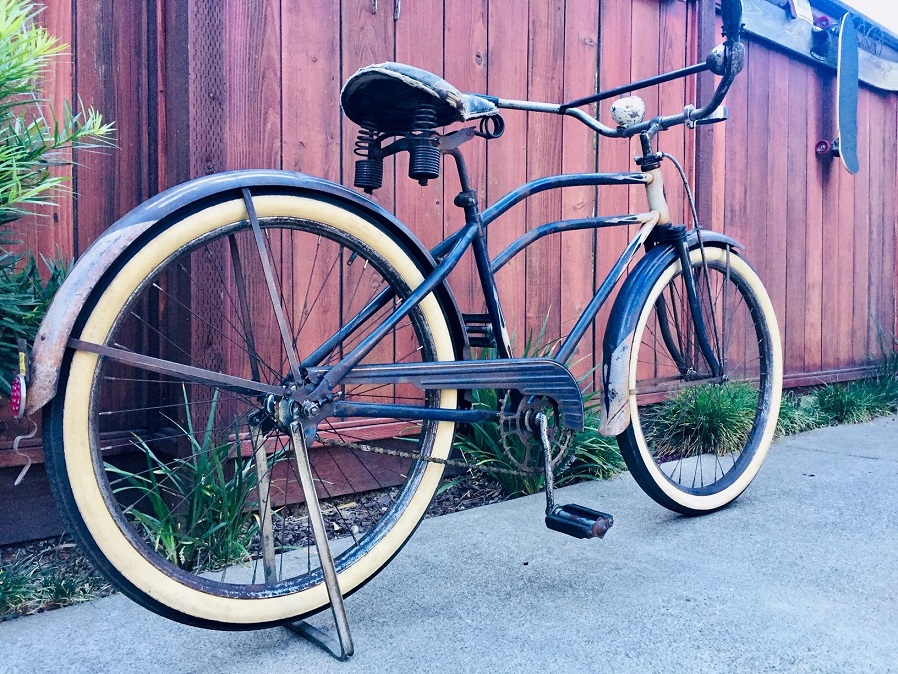 "Levi" our '37 Rollfast Sport, the reason why I bought this little project bike
Last edited: